Cinnabunnies
We may earn money or products from the companies mentioned in this post.
Cinnabunnies
Cinnabunnies are a fun and tasty recipe to make with your kids or grand-kids. Have a variety of ingredients on hand and let them decorate their own cinnabunny. This recipe uses a container of Jumbo Cinnamon Rolls, which makes these cinnabunnies not only fast and easy to make but also convenient.  This recipe is courtesy of Chef Alyssa, from the Aldi Test Kitchen. I found the recipe located in the free calendar (March) that I picked up at Aldi while grocery shopping. I have changed the directions slightly, positioning my cinnabunny ears to lay flat instead of standing straight up. Easier for little fingers to decorate.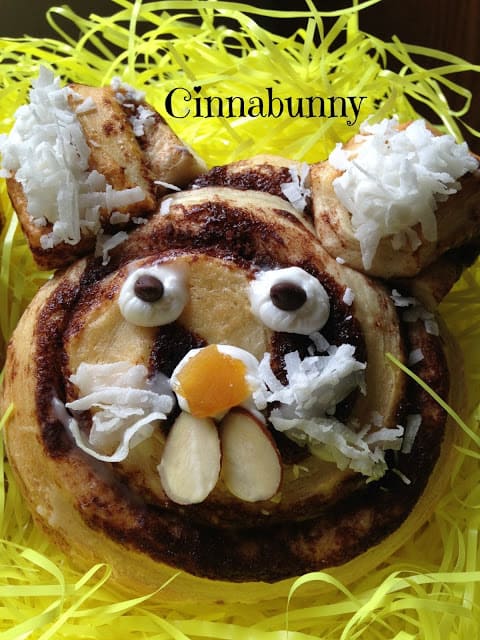 Decorate With
You can literally decorate these cinnabunnies with just about anything. If you and the kiddos are making these 'bunnies' over Easter vacation, they're the perfect vehicle for any leftover Easter candy. Or if your kids are having a sleep over or slumber party, make a batch of bunnies and let them each decorate their own breakfast:) Calling all Moms, Dads, Grandmas, Grandpas and Bakers, this is the perfect opportunity to dig out all of those half empty, almost empty and never opened bottles of sprinkles.   All of those half used bags of chocolate chips, coconut, dried fruit and nuts. Let the kids have fun decorating:)
Traditional Recipe
While the kids are busy decorating and eating their own cinnabunny, you can make a batch of regular cinnamon rolls for the big kids in your life:) Here is a recipe for Cinnamon Rolls with Cream Cheese Frosting that you might want to try. This recipe is for "made from scratch" homemade cinnamon rolls. The extra time to make these rolls is well worth the effort! They're delicious, cinnamony and cream cheese frosting, in my humble culinary opinion, tastes good on just about everything.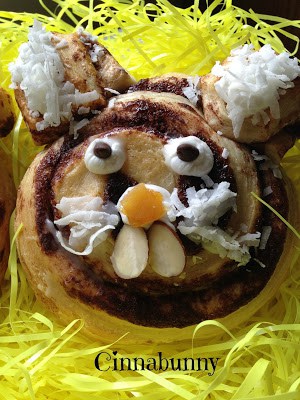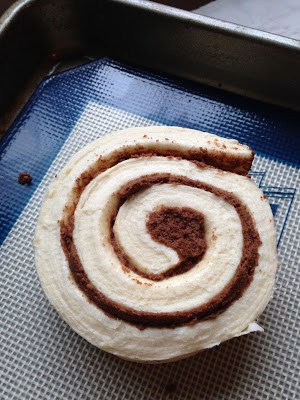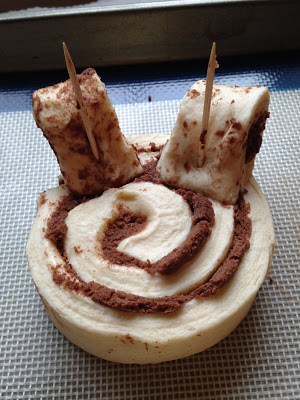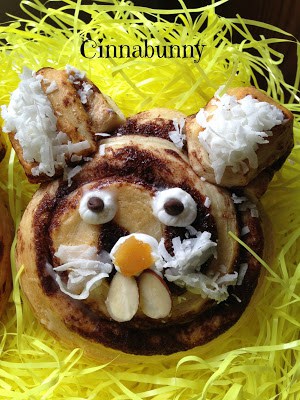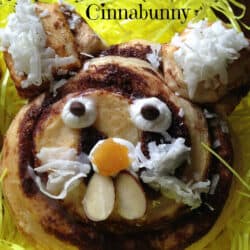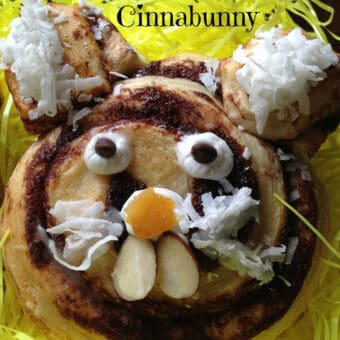 Cinnabunnies
Perfect for Easter Breakfast!
Ingredients
1

17.5 oz container

jumbo cinnamon rolls, set icing packet aside

frosting

mini chocolate chips (eyes)

sliced almonds (teeth)

snipped dried apricots (nose)

sweetened flaked coconut (ears and whiskers)
Instructions
Un-roll one cinnamon roll, cut into eight 1 1/2- inch pieces for the bunny ears.

To attach ears: adhere the "ears" by pressing together the 1 1/2 inch pieces of dough and push down into top of cinnamon roll (see photo), securing with a toothpick for each ear.

Bake for 10 to 15 minutes or until golden brown.

Remove rolls from oven and let cool on wire rack. Remove toothpicks from ears. Decorate with frosting, chocolate chips, sliced almonds, dried apricot and coconut.

Serve any extra frosting and/or icing on the side.