Christmas Ham with Maple Glaze
We may earn money or products from the companies mentioned in this post.
Christmas Ham with Maple Glaze
Happy Holidays! Ham is super wonderful made on a rotisserie. One of my 'Favorite Past Christmas Presents' was my Ronco Rotisserie. My favorite way to prepare a smoked ham is on a rotisserie. The flavor is absolutely delicious and the smell is heavenly. Smells just like bacon frying. When I put a ham on the rotisserie, my three pugs sit in the kitchen and watch the ham go round and around! It's absolutely hilarious. Start a new tradition in your house this year and serve your Christmas Ham with Maple Glaze. This recipe works super if made in the oven too.
Ronco Rotisserie
I received my Ronco Rotisserie as a gift over 15 years ago, my hubby gave it to me as a Christmas present. One year he had gotten really sick a few weeks before Christmas. He had been up all night "sicker than a dog" with the flu. While he was up all night sick, he laid on the couch in the family room and channel surfed. He told me that after he watched the Ronco infomercial several times, he decided to order the Ronco Rotisserie. Christmas Ham with Maple Glaze made on the rotisserie will make for a memorable Christmas dinner.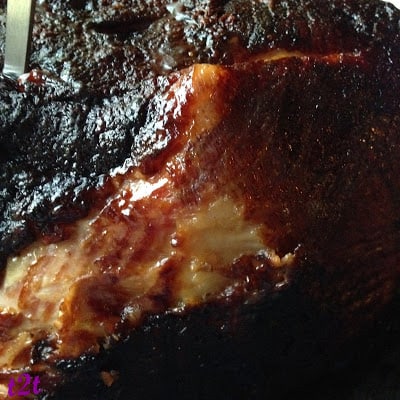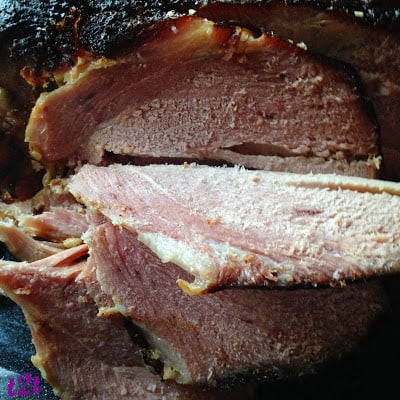 Ham on the Rotisserie
Ham made on the rotisserie stays very moist and tender. The ham has a smoky, caramelized flavor almost bacon-like flavor. Ham sandwiches are delicious. Left-over ham along with the ham bone can be used to make soup. A few favorite ways to use rotisserie ham is to grind left-over ham using a meat grinder. Use the ground ham to make ham salad for sandwiches or ham croquettes…delicious!!
Maple Glaze
You can baste ham with any favorite glaze or sauce you like. When using a rotisserie, the meat bastes in it's own juice keeping it moist and tender. This means you really don't even need to baste at all. To add flavor to the ham use our recipe for maple glaze or use a favorite injectable marinade. The Ronco Rotisserie has turned out to be one of my favorite Christmas presents. I still use my Ronco Rotisserie several times a year. Here is another recipe for ham you need to try. Crock-pot Brown Sugar Pineapple Ham.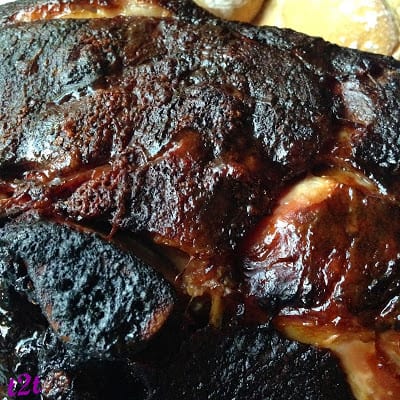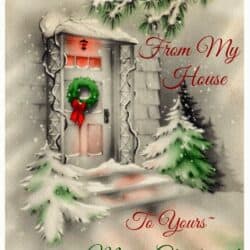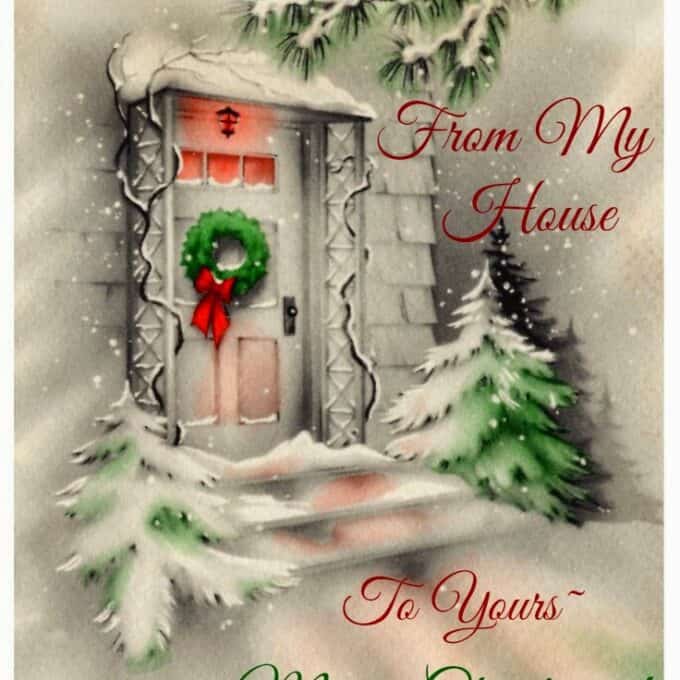 Christmas Ham with Maple Glaze
Ingredients
4 to 5

pound

ham

1/2

cup

maple syrup

2

tablespoons

butter

2

tablespoons

light corn syrup

2

tablespoons

apple juice

1/8

teaspoon

ground allspice

dash of ground cloves
Instructions
For Sauce:

In a small saucepan, combine maple syrup, butter, corn syrup, apple juice, allspice and cloves.

Bring to a boil; remove pan from heat. Set aside until needed.

Ham on Rotisserie:

Put ham on rotisserie, following manufacturers directions.

Cook ham for 2 1/2 hours. (Set it and forget it.) Baste ham with glaze during last hour.

Remove ham from rotisserie. Place in a shallow baking dish, Cover tightly with tin foil.

Let stand 10 to 15 minutes before slicing
Nutrition
Serving:
1
g
,
Carbohydrates:
18
g
,
Protein:
110
g
,
Fat:
88
g
,
Saturated Fat:
32
g
,
Cholesterol:
324
mg
,
Sodium:
6088
mg
,
Potassium:
1505
mg
,
Sugar:
17
g
,
Vitamin A:
85
IU
,
Calcium:
58
mg
,
Iron:
4.4
mg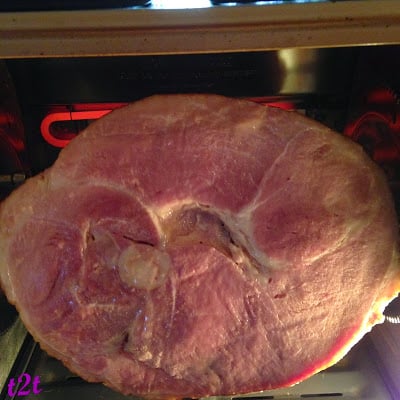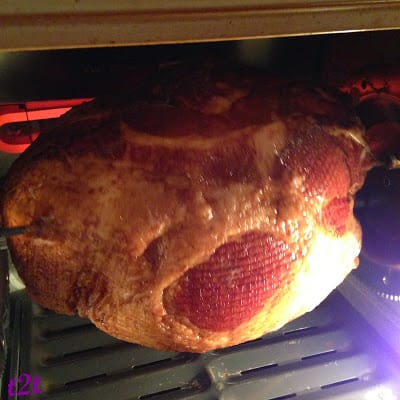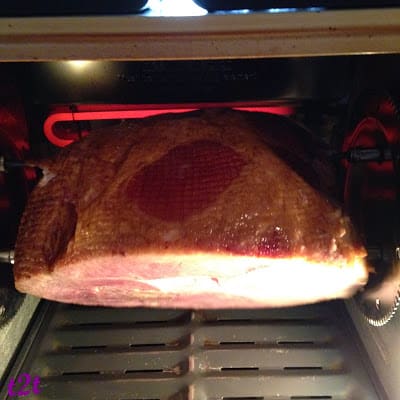 Recent Recipe: Panettone French Toast Bake