Bear Paw Scout Camp Maple Syrup
We may earn money or products from the companies mentioned in this post.
Bear Paw Scout Camp Maple Syrup
It's Maple Syrup Time! Time to take a trip to Bear Paw Acout Camp located in Mountain WI and learn how to make maple syrup. Maple syrup is that pure liquid gold! Visit a sugar bush in your area and learn all about maple syrup time! Springtime just got sweeter.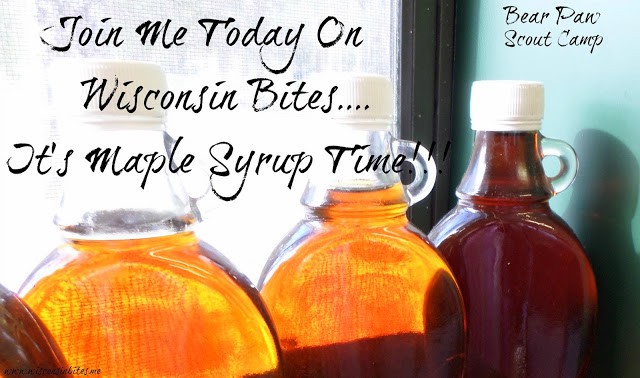 Wisconsin's First Tap
It's all about Maple Syrup today here on Turnips 2 Tangerines. Wisconsin's "First Tap" is being held at the Bear Paw Scout Camp, Saturday, March 15th, 2014. To kick off the 2014 Maple Syrup Season for Bear Paw Sugar Bush and Sugar Bushes across Wisconsin. This year, Bear Paw Scout Camp has the honor of hosting Wisconsin's "First Tap." Bear Paw Scout Camp is located in Mountain WI.
Some of activities will include: archery, ice skating, Dutch oven cooking, pudgy pie making, sledding, silent auction, and turkey bowling. There will also be tours of the camp, tours of the sugar shack and demonstrations on tapping trees, collecting sap, evaporation and making maple syrup.
Stop By
If you get a chance to visit the Northwoods of Wisconsin, stop by Bear Paw Scout Camp and take a look around. It's a great place for kids of all ages to learn about outdoor life, camping and of course, maple syrup. Making Boy Scouting Sweeter, One Bottle at a Time. Where: Bear Paw Scout Camp, 14000 Bear Paw Camp Ln. Mountain, WI 54149.
Maple Syrup Days will continue over the next 3 week-ends. If your looking for something fun to do for the whole family, stop by any maple syrup farm.