Sourdough Irish Soda Bread
We may earn money or products from the companies mentioned in this post.
Sourdough Irish Soda Bread
Sourdough Irish Soda Bread is a super tasty bread made with sourdough starter, buttermilk, currants and orange zest. If you aren't able to find currants in your area, substitute raisins or dried cranberries. You can also purchase currants online at Nuts.com. The delicious Irish soda bread has the zest of one large orange which adds so much flavor. This bread is great served with a drizzle of honey, a pat of creamy Irish butter or a smear of homemade jam.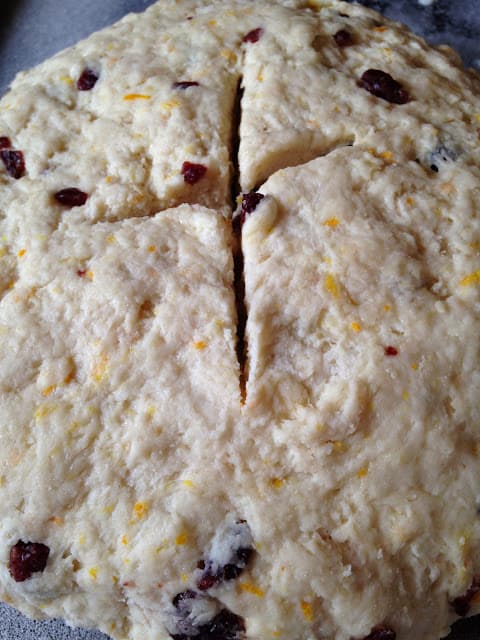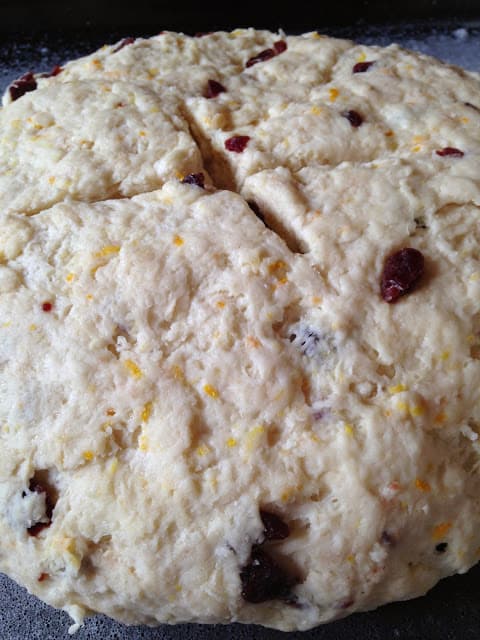 Soda Bread
Soda bread is a quick bread that is leavened with baking soda combined with an acid ingredient, usually buttermilk. Irish Soda Bread is the best known of this genre. Quick Breads are breads that are quick to make because it doesn't require kneading or rising time. That's because the leavener in quick bread is usually baking powder or baking soda, which when combined with moisture, starts the rising process immediately.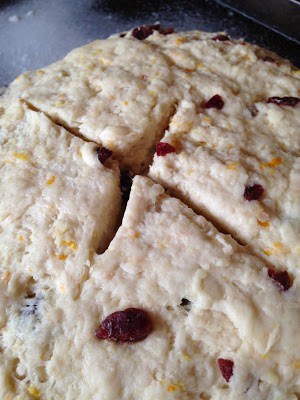 Irish Soda Bread
Apart from Shepard's pie, potatoes and Guinness beer, perhaps the most famous food from the Emerald Isle is Irish Soda Bread. This simple and classic bread is made in the weeks and days leading up to Saint Patrick's Day. Irish Soda Bread was first introduced was first created in the late 1830's, more out of practical necessity than culinary.
Though soda bread is commonly attributed to Ireland, the first people to use soda to leaven their bread were the American Indians. These indigenous Americans were the first to be documented using pearl ash. A natural form of soda created from the ashes of wood to leaven their breads without the presence of yeast. However, it wasn't until this process was later discovered and replicated by the Irish that it earned a reputation worldwide.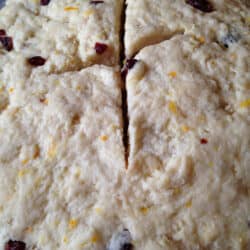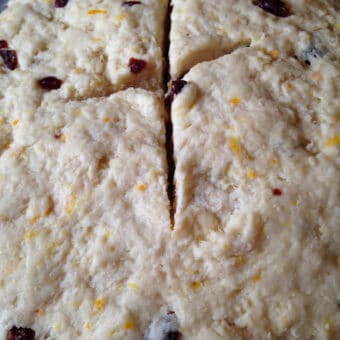 Sourdough Irish Soda Bread
Super tasty and super delicious!
Ingredients
4

cups

all-purpose flour

1/3

cup

sugar

1

teaspoon

baking soda

1

teaspoon

salt

8

tablespoons

cold butter, cut into small pieces

1/2

cup

currants

zest from one large orange

1

cup

sourdough starter

1

cup

plus 2 tablespoons buttermilk
Instructions
Preheat oven to 375º Spray a sheet pan with cooking spray.

In a medium bowl, combine the flour, sugar, baking soda and salt. Cut in butter until texture resembles coarse crumbs. Stir in the currants and orange zest. Set aside.

With a fork, beat sourdough starter and buttermilk together in a separate bowl. Slowly add the sourdough/buttermilk mixture to the flour mixture. Stir until combined. The dough will be wet.

Dump the dough out onto a well-floured surface and with floured hands, knead it a few times. Form into a round loaf. Place the loaf on the prepared sheet pan, brush with egg wash if desired and lightly cut an X into the top of the bread with a serrated knife.

Bake for 45 minutes or until a cake tester inserted comes out clean or when you tap the loaf it will have a hollow sound. Let cool on a wire rack.

Serve warm with butter, jam and/or honey.
Sourdough Gold Nugget Biscuits is a fantastic recipe for tender biscuits. Perfect to serve with chili or stew. Sourdough Gold Nugget Biscuits are great as a vehicle for ham, cheese and a smear of mustard.