Venison Sausage and Wild Rice Quiche
This delicious quiche is full of flavor and
filled with cooked wild rice,
ground venison sausage or
you can substitute ground vension  and
smoked Gouda cheese.
The wonderful thing about making a quiche is…..
you can literally use any ingredients you have on hand and the end result will be delicious~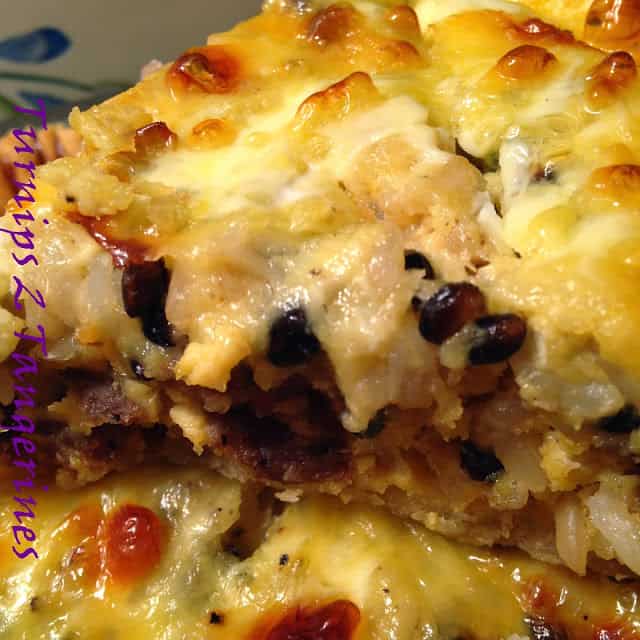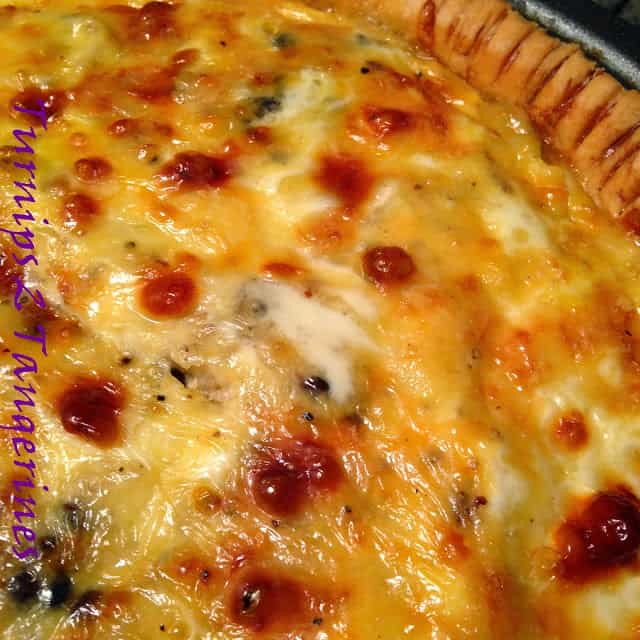 Today kicks off the Deer Hunting Season here in Wisconsin.
The woods are ablaze with orange and camouflage.
To help kick off  Deer Hunting Season,
this recipe uses venison and
two other Wisconsin favorites
smoked Gouda cheese and wild rice~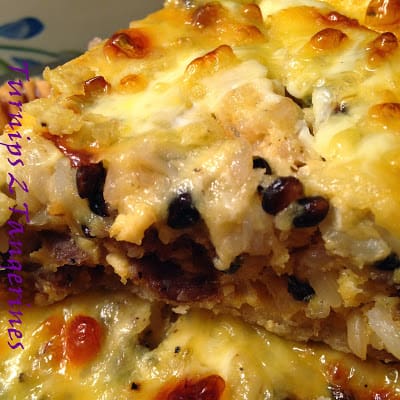 Venison Sausage and Wild Rice Quiche
Ingredients
1 unbaked 9-inch




pie shell

2 cloves




garlic, minced

1 tablespoon




olive oil

1 1/2 pounds




ground venison sausage or ground venison

2 teaspoons




liquid smoke

1 1/2 cups




cooked wild rice or wild rice blend

1 1/2 cups




shredded smoked Gouda cheese

4




eggs

1 1/2 cups




evaporated milk

1/4 teaspoon each




salt and pepper
Cooking Directions
Bake crust at 425º for 5 minutes. Remove from oven, set aside.
Reduce heat to 325º
In a medium skillet, heat oil over medium heat. Saute garlic for 5 minutes. Add sausage and liquid smoke. Brown sausage until no longer pink inside, drain. Spoon sausage mixture into baked crust. Spoon wild rice over sausage mixture, top with shredded cheese.
In a small bowl, beat eggs with milk, salt and pepper. Pour mixture over all.
Bake at 325º for 45 minutes or until a knife inserted near the center comes out clean.
Let stand 10 minutes before serving.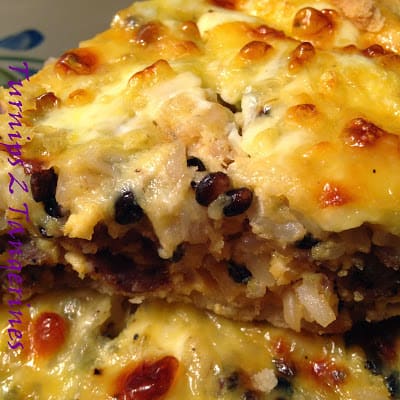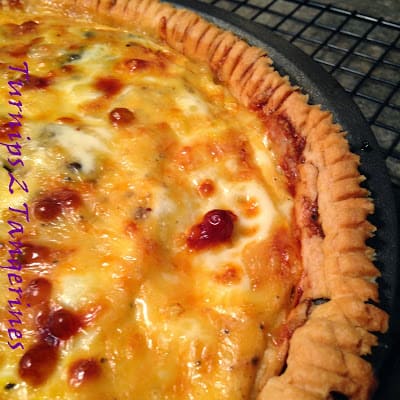 Kitchen Tip:
Replace the venison sausage called for in this recipe
with your favorite bratwurst or Italian sausage.
Here's how…
How to remove casing from bratwurst or sausage links:
Using a sharp knife, slice bratwurst or links down the center
Using a spoon or the back of your knife, scrap meat from casing.
Use sausage in place of ground sausage, ground pork or ground meat.
Discard casing.