Apple Fritters
We may earn money or products from the companies mentioned in this post.
Apple Fritters
Today we have a fun and delicious recipe to share with you. Apple Fritters. What exactly are "fritters?"  Fritters are small, medium or large doughnuts, that can be sweet or savory. The batter is deep-fried and made either by combining chopped fruit/vegetables with a thick, yeast-based batter. After the batter is deep-fried until golden brown, a sweet, powdered sugar glaze is made and drizzled over over the warm fritters. This recipe though, is very reminiscent of the sugar donuts that I ate as a kid.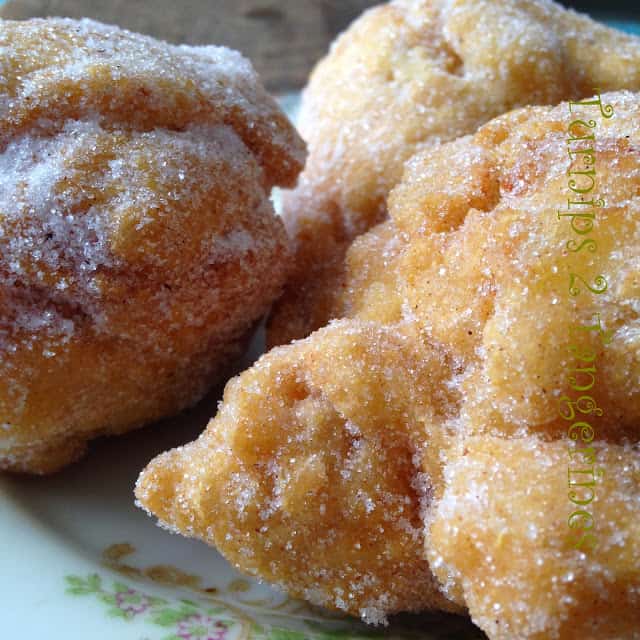 Bakery Fritters
This recipe for turned out great! Light, delicious and really easy to make but not at all like the apple fritters you can buy at any local bakery or in the bakery department of any grocery store here in Wisconsin. This is a good thing for me because I absolutely love the apple fritters found at the bakery. You know the kind I'm talking about. They're dark brown on the outside with nice bits of apples. Usually covered in a vanilla glaze.
Classic Fritters
Classic fritters have a yeast-raised dough, combined with chopped cooked apples, speckled with cinnamon and deep-fried in hot oil until a dark golden brown. Light and fluffy on the inside, crisp on the outside and then drizzled with a simple vanilla glaze. Seriously, I wouldn't be able to control myself if I made them but and that's a Big but (like mine), I still have the classic apple fritters on my culinary bucket list, so stay tuned.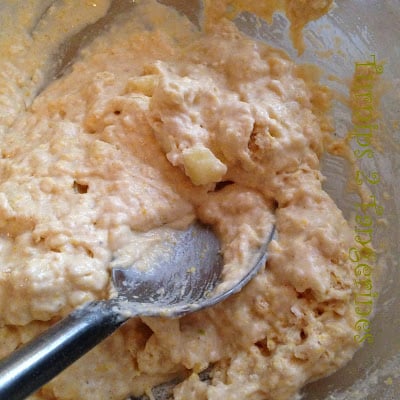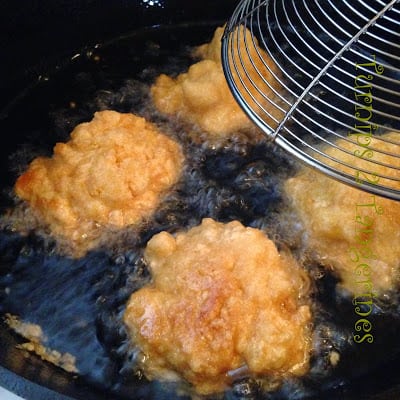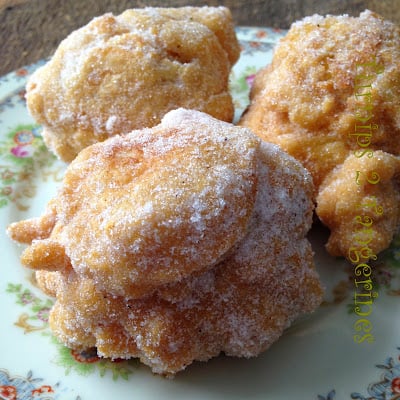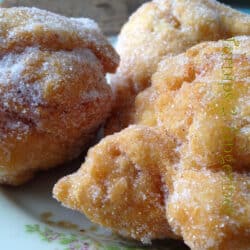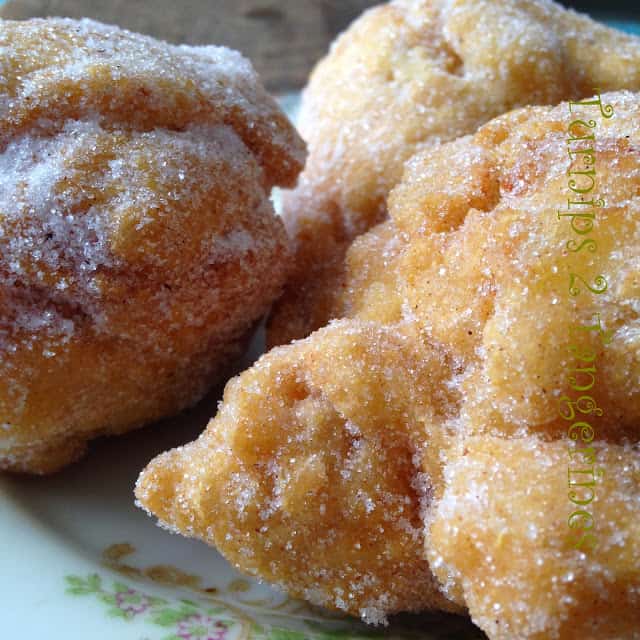 Apple Fritters
Ingredients
1 3/4

cup

all-purpose flour

1/3

cup

cornmeal

2

tablespoons

sugar

2

teaspoons

baking powder

1/8

teaspoon

salt

1/2

teaspoon

ground cinnamon

2

large egg whites

1

large tart cooking apple, finely chopped

1

cup

low-fat milk

vegetable oil for frying

1/3

cup

sugar

1/2

teaspoon

ground nutmeg or cinnamon
Equipment
large cast iron dutch oven

Deep Fryer
Instructions
In a large bowl, stir together the flour, cornmeal, 2 tablespoons sugar, baking powder, salt and cinnamon. In a medium bowl, combine egg whites, apple, and milk. Add to flour mixture all at once and stir just until combined.

In a deep, 12-inch cast iron skillet, heat 1 inch vegetable oil over moderate high heat, to 375º or until a 1-inch cube of bread browns in 30 seconds.

Carefully drop the batter by heaping tablespoons, several at a time, into hot oil. Cook for 3 to 4 minutes or until golden brown, turning once. Using a slotted spoon or wire mesh ladle, remove and drain on paper towels.

In a paper bag, combine 1/3 cup sugar and nutmeg. Add the hot fritters, several at a time, and shake to coat.
What Are Fritters
A small, sweet or savory, deep-fried cake made either by combining chopped food with a thick batter or by dipping pieces of food into a similar batter. Some of the more popular foods used for fritters are apples, corn or crab. Sourdough Corn Fritters is a favorite recipe of ours using a sourdough batter and fresh corn. Another recipe to try is Clam Fritters with Spicy Cocktail Sauce.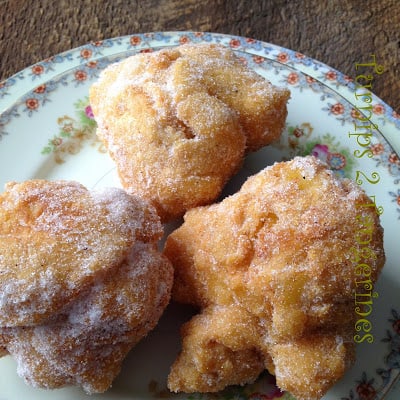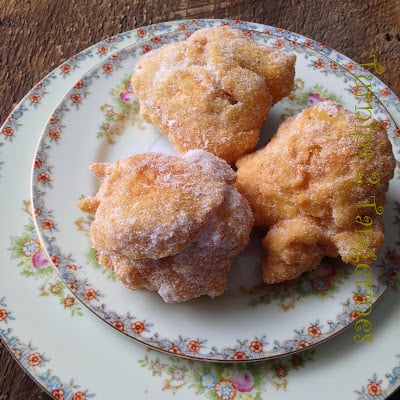 Recent Recipe: Tasty Sweet Potatoes