We may earn money or products from the companies mentioned in this post.
White Cheddar Cheese Chili Popcorn
White Cheddar Cheese Chili Popcorn is so good. Made with popped popcorn, white cheddar cheese powder, chili powder and cayenne pepper, it's all good. I mean, who doesn't like popcorn! Popcorn has been around since the beginning of time, ( well maybe not that long, but close:)
Still Inexpensive
Popcorn is still one of the most affordable snacks around. A two pound bag of un-popped popcorn kernels runs around $2. One bag will yield a lot of popcorn. This much loved classic has stood the test of time. And with good reason, it's versitile, meaning you can top it with anything, and let's face it, there is no way to mess it up. Except maybe to burn it, and some people like that too!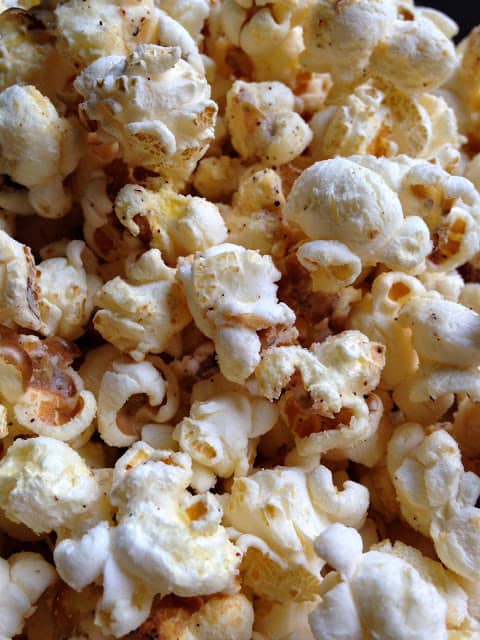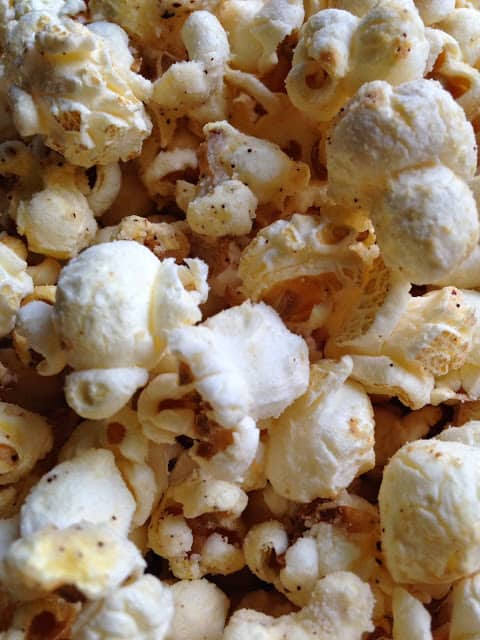 White Cheddar Cheese Powder 
For this recipe we used Jolly Time Popcorn. White cheddar cheese powder we used for this recipe is from Just Poppin'. There are many different brands on the market today so make some popcorn and taste, taste, sample, sample until you find the brand(s) you like. Just think of all the fun you'll have doing it!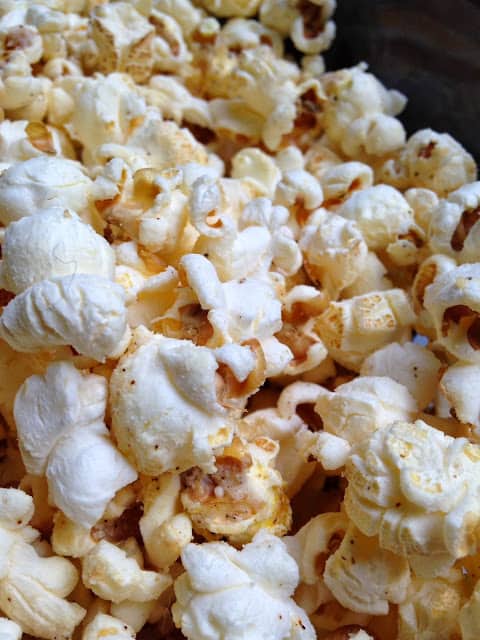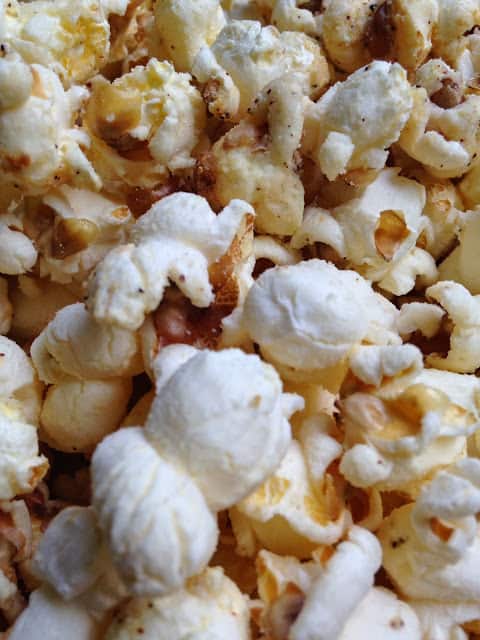 White Cheddar Cheese Chili Popcorn
Ingredients
12 cups




popped corn (remove any un-popped popcorn kernels)

1/2 teaspoon




salt or to taste

1 cup




white cheddar cheese powder*

1 teaspoon




chili powder for mild

1 teaspoon




cayenne powder for hot

1 1/2 sticks




butter
Cooking Directions
Preheat oven to 250º
Popcorn can be air popped to reduce fat or popped in oil.
Place popped popcorn in a roasting pan. Sprinkle with salt, to taste.
In a small bowl, mix together the white cheddar cheese powder and chili or cayenne powder; set aside.
In a small microwave proof bowl, melt the butter.
Pour the melted butter over the popped corn and stir to coat popcorn.
Immediately pour the cheese mixture over the buttered popcorn, stir to evenly coat popcorn.
Bake at 250º for 30 to 45 minutes, stirring every 15 minutes.
Remove pan from oven and pour popcorn on waxed or parchment paper. Cool.
Store in a resealable airtight container or in plastic resealable baggies.
*Powdered cheddar cheese is located by the bags of un-popped popcorn kernels in most grocery stores and in the spice aisle.