Jiggly Jello Jigglers
We may earn money or products from the companies mentioned in this post.
Jiggly Jello Jigglers
There's Always Room For Jiggly Jello Jigglers. Moms and Dads, Grandmas and Grandpas, have been making jello with their children and grandchildren for generations. I remember making jello with my grandma and my mom. My favorite flavor was and still is Lime. I made plenty of jello with my kids and now I'm making jello with my grandkids. Jello is not only delicious, easy to make and inexpensive, there are many, many recipes using this all time classic.

Here are a few fascinating facts about Jiggly Jell-o
1. In 1845, the person to hold the patent for what would become Jiggly Jello was Peter Cooperin. He sold it to Pearle B. Wait, a cough syrup manufacturer in 1877, Wait then sold it in 1899 to his neighbor, Frank Woodward, a high school drop out who bought it for $450.00. Three years later, Woodward became very rich.
.
2. There were four original flavors of jello, Lemon, Orange, Strawberry, and Raspberry.
3. Jello began to take off in the early 1900's thanks to clever marketing and promotions. They would give out free Jello and molds to immigrants as they arrived at Ellis Island.
4. Jello commissioned art ads by several famous artists, including Rockwell and Maxfeild Parrish.
5. As Jello increased in popularity, so did the desire for gelatin salads. Jello began making savory versions, such as celery, seasoned tomato and mixed vegetable flavors

More interesting jello facts:
1. There are some pretty weird alternative uses for Jello: it can be sprinkled over cat litter, used as a hair or clothing dye, made into finger paint, used to remove soap scum in bathrooms and used for wrestling:)
2. In 1923, in the silent film, The Ten Commandments, Jello was used to aid in the parting of the sea effect.
3. In the 1939 classic, The Wizard of Oz, the colorful horses in the Emerald City got their hues from Jello.
4. Bill Cosby has been the spoke person for Jello since 1974.
5. Some discontinued flavors of both Jello classic and Jello Pudding are: Bubble Gum, Cotton Candy, Coffee, Cola, Green Apple, Passion Fruit, Maple Syrup, and Triple Chocolate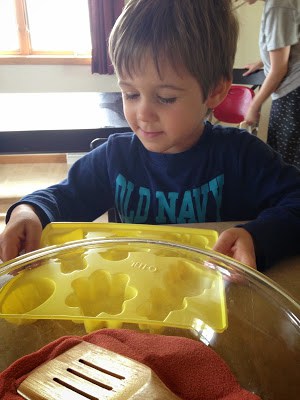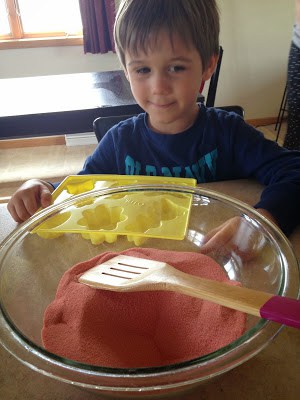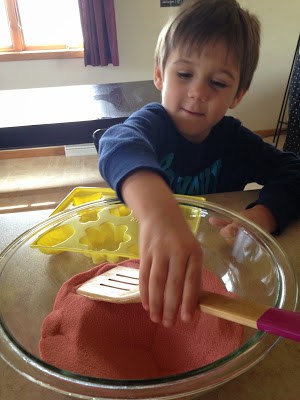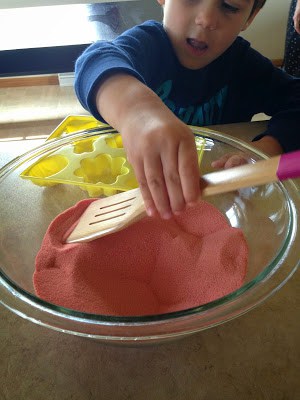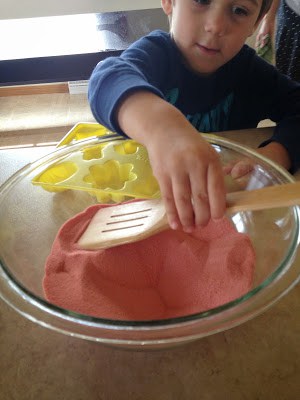 Here at Turnips 2 Tangerines were are fans of jiggly jello. The holidays wouldn't be the same without this jiggly gelatin on the table. Here are a few of out favorite jiggle gelatin recipes; Pineapple Jello Rings, Red, White and Blue Broken Glass Jello and Congealed Cherry Salad.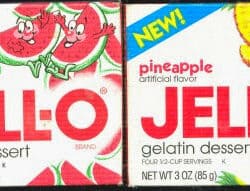 Jello Jigglers
There is always room for jello!
Ingredients
2 1/2

cups

boiling water, do not add cold water

2

8 oz packages

Jello brand gelatin, any flavors
Instructions
In a large bowl, stir boiling water into dry gelatin. Stir at least 3 minutes and completely dissolved. Lightly spray with cooking spray, a 13 x 9 dish or jiggler molds. Ladle dissolved jell-o into 13 x 9 dish or jiggler molds.

Refrigerate for 3 hours or until firm.

For 13 x 9 dish, use cookie cutters to make shapes or using a knife, cut jell-o into squares or carefully remove jigglers from molds and Enjoy!
Recent Recipe: Cheesy Broccoli Gratin