We may earn money or products from the companies mentioned in this post.
Easy Black Forest Cake
This is one of those recipes that just works. Made with convenient products such as: a chocolate cake mix plus eggs, water and oil called for on the box, mini marshmallows and a can of cherry pie filling. Six ingredients turn into a  sweet treat  you won't soon forget. Impossibly easy but so good. Keep this recipe handy because once you make this recipe, you'll be making it again and again.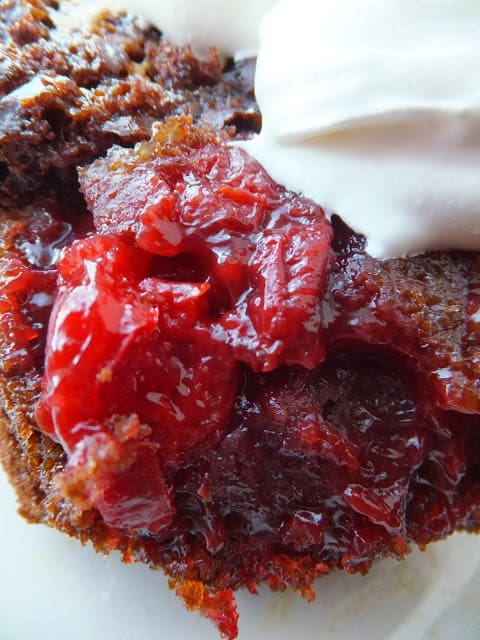 Taste of Home Recipe
I found this fantastic and easy recipe in: Fast Fixes with Mixes Cookbook from Taste of Home. It soon became a fast, family favorite! All you need are 6 ingredients and you'll have a dessert everyone will love! During baking a special trading of places if you will occurs;  the mini marshmallows and cherry pie filling trade places. The cherry pie filling sinks to the bottom of the baking dish and the mini marshmallows rise to the top. The marshmallows melt and become slightly toasted. You can "frost" the cooled cake with whipped topping or serve with a scoop of vanilla ice cream!
Ingredients
6 cups




miniature marshmallows

1 (18 1/2 oz) box 

chocolate cake mix

water, eggs, oil




called for on back of cake mix box

1 (21 oz)




cherry pie filling

8 ounces




whipped topping, optional
Cooking Directions
Sprinkle marshmallows in a greased 13-in x 9-in x 2-in baking pan.
Prepare cake mix according to package directions.
Pour over the marshmallows.
Spoon pie filling over batter.
Bake at 350º for 1 hour or until a toothpick inserted near the center comes out clean.
Cool pan on wire rack.
Serve with whipped topping or vanilla ice cream
Store in the refrigerator
Yield: 12-16 servings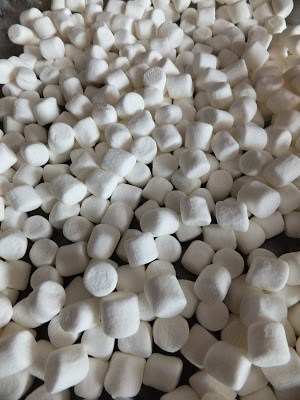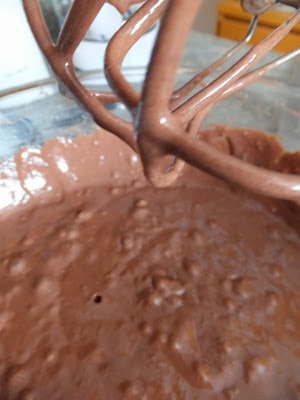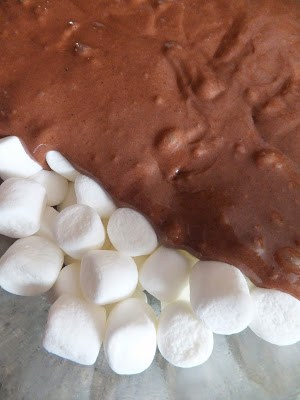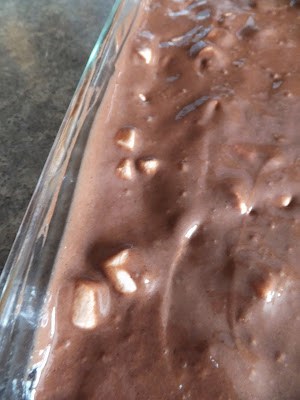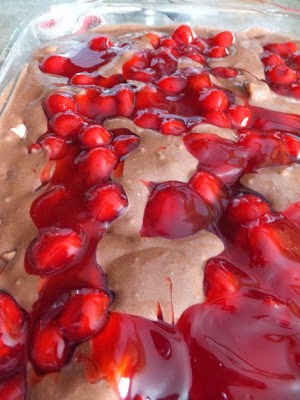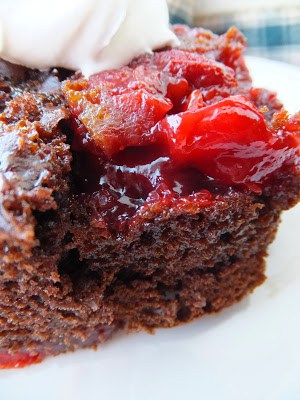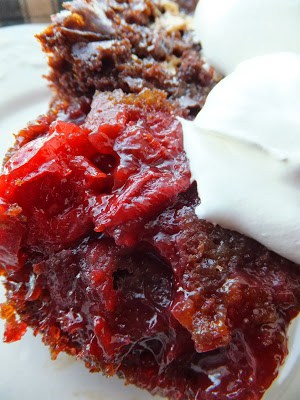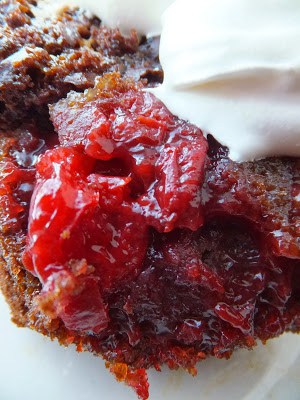 Here is another fast and easy recipe; Rocky Road Brownies.
This recipe was made with Duncan Hines Cake Mix