Jalapeno Apple Jelly
We may earn money or products from the companies mentioned in this post.
Jalapeno Apple Jelly
Is a super delicious, sweet and spicy jelly. Jalapeno Apple Jelly is made with apple juice and isn't made with apples at all. Use a good tasting apple juice or apple cider to make this jelly. Preferably not a lo-cal apple juice or sugar free variety. I'm sure you can make apple jelly with a low sugar juice but I never have. If you have made a low sugar jelly using low sugar juice, let us know by leaving a comment and/or link below.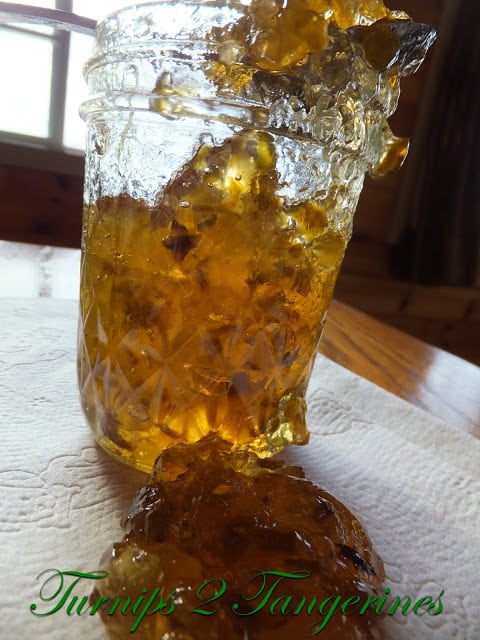 Serve With
Serve this spicy, amber colored jelly on cornbread, turkey or ham sandwiches or on sourdough biscuits. Spoon a few tablespoons over a block of soften cream cheese for an instant appetizer. Jalapeno apple jelly makes a great glaze for baked or grilled chicken, pork tenderloin, ham or even salmon. My hubby loves a smear on his ham sandwich. Like Monte Cristo sandwiches? Apple jalapeno jelly would be perfect.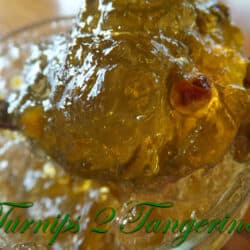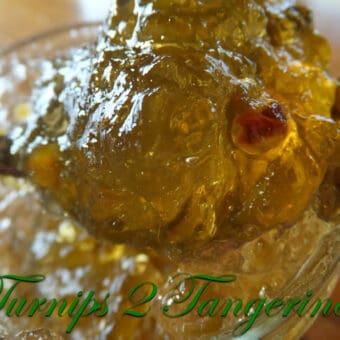 Jalapeno Apple Jelly
Spicy and delicious! Perfect eaten in a sandwich or to make into a glaze for chicken or pork tenderloin.
Ingredients
3

cups

apple juice

1

cup

chopped, seeded jalapeno peppers

1

cup

white vinegar

7

cups

sugar

8 to 10

drops

green pepper sauce (Tabasco)

2

3 oz each pouches

liquid fruit pectin
Instructions
Place apple juice and jalapenos in a blender; cover and process until peppers are fully chopped. Strain through a double thickness of cheesecloth. *I like a few "bits" of seeds and peppers left behind. Pour the strained juice into a dutch oven; add the vinegar. Stir in the sugar and drops of green pepper sauce. Bring to a full rolling boil, stirring constantly. Stir in pectin; return to a full rolling boil. Boil for 1 minute, stirring constantly. Remove from heat; skim off foam.

Carefully ladle hot mixture into hot sterilized half-pint jars, leaving 1/4 inch head space. Wipe rims and adjust lids. Process for 5 minutes in a boiling-water canner. Carefully remove jars from canner, setting jars upright on a dry towel or cutting board to cool.

Pepper jelly can take up to two weeks to set up.
Spicy Rhubarb Jam is a super delicious spicy jam made with that springtime favorite, Rhubarb! For Great Information, Ideas, Recipes and Tips go to: Ball Fresh Preserving. Use this great jelly to make Jalapeno Lime Chicken~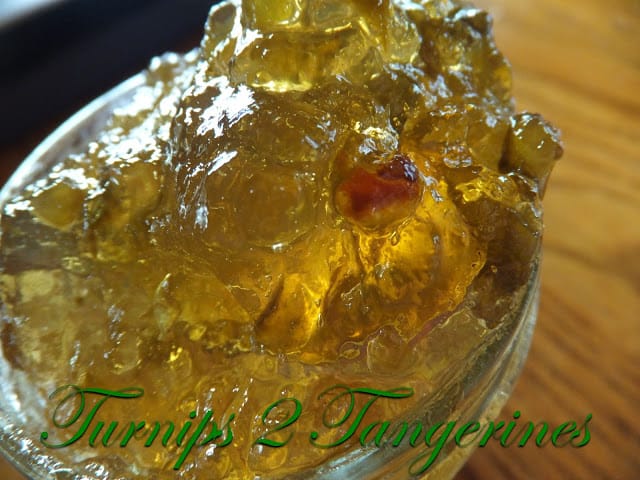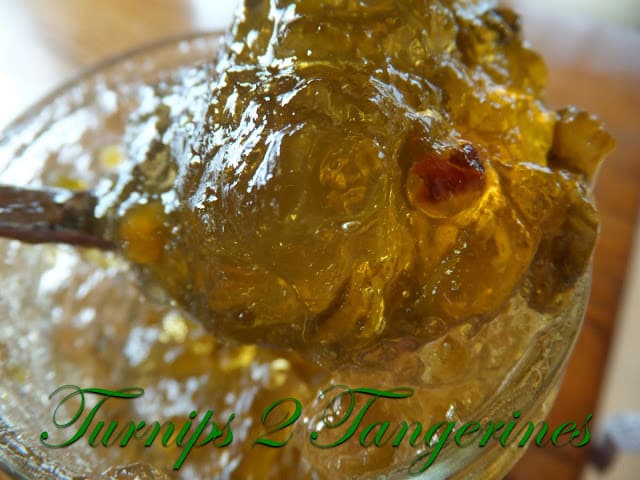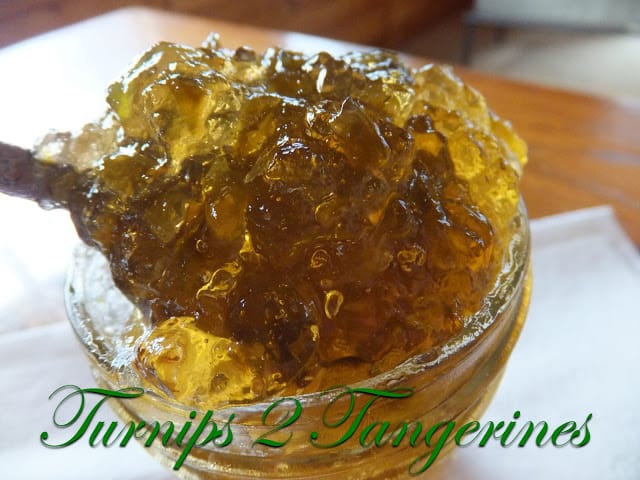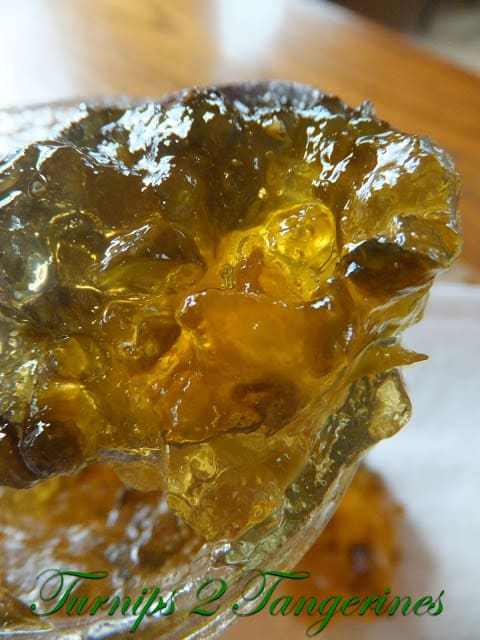 Note: Wear disposable gloves when cutting hot peppers; the oils can burn the skin. Avoid touching your face and eyes.