We may earn money or products from the companies mentioned in this post.
Grape Salad
The first time I tasted Grape Salad was at a restaurant in Oshkosh WI. I don't remember the name of the restaurant but I do remember the name of this salad! Let's just say, it was love at first bite. I had no idea that grapes could taste so good! This recipe is fast, easy and super delicious. Grape Salad is a great addition to any party or served as a side dish at lunch or dinner.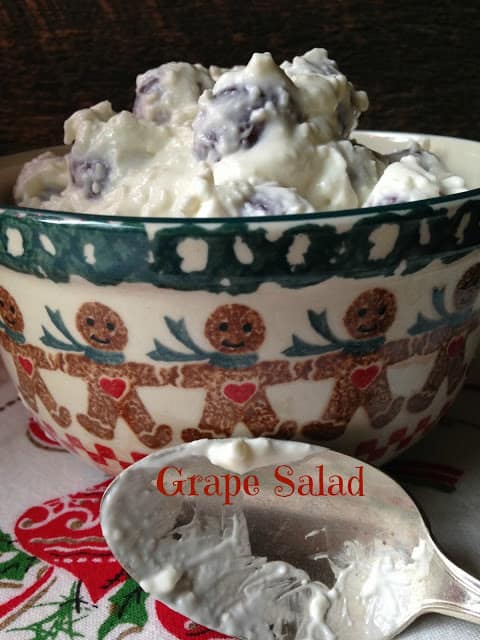 The Best Recipes can be found..
Sometimes the best recipes can be found on the back of packages, boxes and/or cartons. This is one of those recipes. I recently purchased a package of
King Fresh Red Globe Seeded Grapes. When I opened the package, much to my surprise, I found this recipe for Louise's Party Grape Salad. After recently tasting a delicious Grape Salad, I bought grapes so I could re-create the fabulous Grape Salad that we had just eaten. When I opened the package and read the recipe, I called Kim immediately and said, "Hey, open up your package of grapes, there's a fantastic recipe for Grape Salad inside." I now have a delicious Grape Salad recipe, that I love and make all the time. Thank-you Louise, whoever you are, for a fantastic Grape Salad recipe.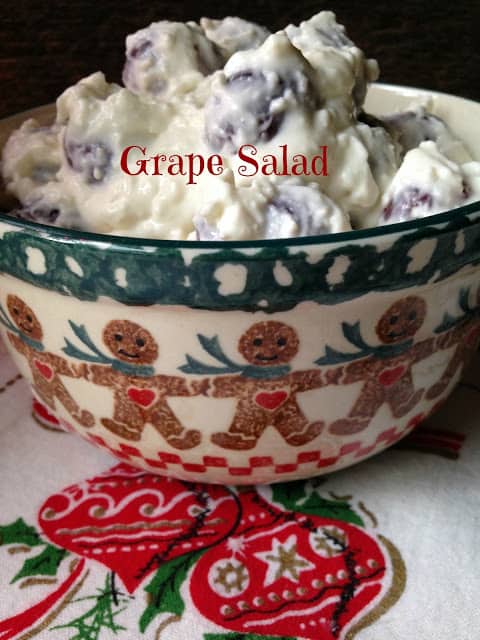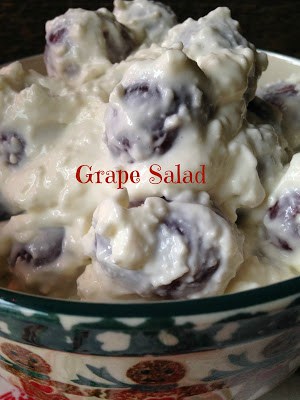 Ingredients
8 cups




seedless grapes

1 (8 oz) package




cream cheese, room temperature

1/2 cup




sugar

1 (8 oz) container




sour cream

1 cup




chopped pecans

1/4 cup




brown sugar
Cooking Directions
Remove stems and wash grapes. Pat grapes dry with paper towels.
Cream together cream cheese and sugar until light and fluffy. Mix in sour cream.
Fold in the grapes.
Mix together pecans and brown sugar, sprinkle on top of the grape mixture.
Refrigerate 1 hour before serving.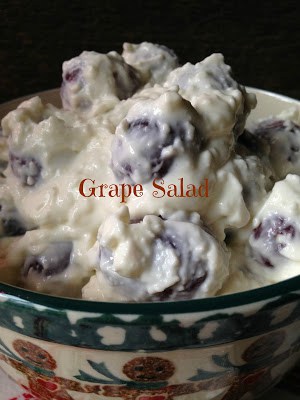 Here is another great recipe for grapes Easy Roasted Grapes
King Fresh Red Globe Seeded Grapes