Wonderful World of Olam Spices
We may earn money or products from the companies mentioned in this post.
Wonderful World of Olam Spices
Olam Spices responsibly grows and processes healthy ingredients for the world's food supply. Olam Spices are  brings them to markets, restaurants, and kitchens all around the world. As a result of their long-standing partnerships with farmers and very strict food safety standards. Olam Spices has become the largest supplier of dried garlic and onion in the world. They offer an incredibly broad product portfolio of safe, high quality products including onion, garlic, pepper, tropical spices, chilies, parsley, and purées.
 Let's indulge in the wonderful world of Olam Spices.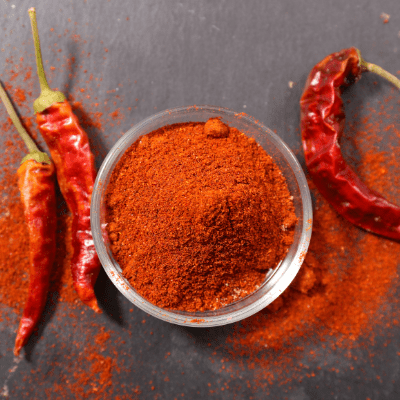 Olam Spices in a Nutshell
With ownership or active engagement in every stage of the supply chain, they can ensure their customers unparalleled traceability and product security. They work directly with the growers, process their products close to where they're grown, and have built up a sophisticated worldwide distribution network over the years. Olam Spices is committed to long-term investment in the sustainability of the global supply chain.
Their goal is to reduce consumption of natural resources and positively enrich the livelihoods of the people and communities they impact. Olam's organization grows its products in six countries. They source and operate in 11 countries, manufacture in 5 countries, and sell to more than 65 countries! Across the world they bring sustainability, safety, and integrity to the table.

Olam Spices is Looking Ahead
As a company, Olam Spices plans to expand the production and origination of key products in major origins. Such as onion, garlic, and tropical spices, so that they can continue to serve their customers and exceed their expectations. As a vertically integrated supplier with sourcing, processing and farming operations in all key producing origins. Olam Spices provide a consistent supply of high-quality spices. Olam's customers have access to monthly market reports written by experts to help them make the best purchasing decisions.
Dedicated to Customers
Olam Spices care about their customers. They care about flavor and care about the world that grows and nurtures us. Which is why they source their spices with intention. Olma Spices practice traceability, sustainability, food safety, reliability, and product quality. When buying spice ingredients from Olam, you can rest assured they're being grown and sold in the most ethical way possible.
With attention to detail across the board, from sustainability to reliability to flavor, it's obvious that they're committed to providing a product that's better than anything else available on the market. In a world where consumers are increasingly concerned with every detail of the supply chain, the strategic choice would be to partner with someone who is committed to going above and beyond the status quo like Olam Spices.
Looking for Spices in Bulk?
Olam Spices only sell the highest quality products from farmers across the world. They make buying online simple. With sample requests, product specifications, prices and all technical documents online! Buy directly from the producer. Our Spice experts can help you find the right products for your formulation. They offer competitive LTL and FedEx rates for all US domestic shipments.  Are you ready to source your spices with confidence? Olam Spices is excited to be your next partner.
Heres another article you might be interested in:
UP NEXT: Four Great Snack Recipes For People