Wisconsin Extra Sharp Cheddar and Sage Waffles
We may earn money or products from the companies mentioned in this post.
Wisconsin Extra Sharp Cheddar and Sage Waffles
It's been sometime since I shared a recipe that I found on the back of a box, carton or package. This recipe was well worth the wait. It was on the back of a box of Krusteaz Belgian Waffle mix, a mix that I've used many, many times to make the best Belgian waffles, ever. Belgian waffles are typically served with fresh fruit and whipped cream. They're made on special waffle makers that have large, deep grids and usually have a non-stick surface. Wisconsin Extra Sharp Cheddar and Sage Waffles are definitely worth getting your waffle iron out for.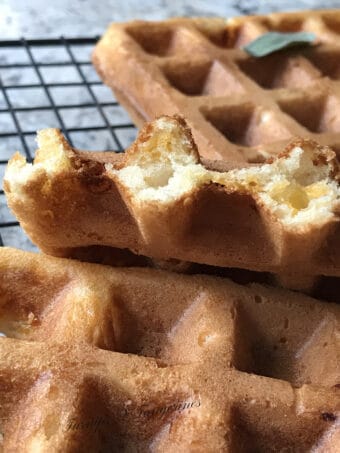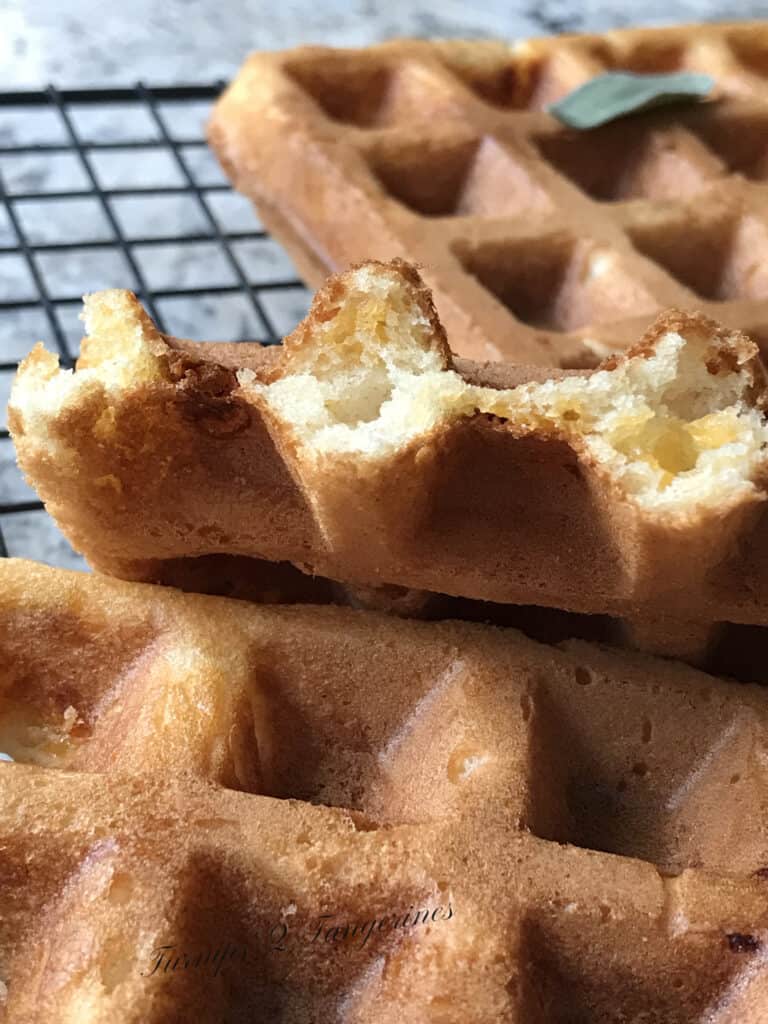 Sweet vs Savory Waffles
When most people think of waffles they think of the maple syrup laden breakfast treat. I say treat because in my house, waffles have always been reserved for Sunday morning breakfast. If you're like my son and grandson, you prefer your waffles topped with sweetened fruit, chocolate chips and a mountain of whipped cream. Another way we like to eat Belgian waffles in my house would be my favorite way, Chocolate Chip Waffle Ice Cream 🥪.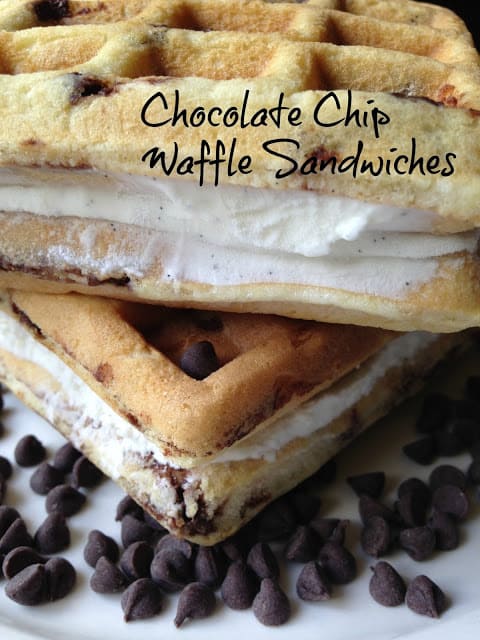 Recently though, I've discovered savory waffles and I'll admit, they're darn good. Savory waffles can be served with soup, especially creamed soups or cheese soups. Serve savory waffles along side stews inside of the usual biscuits or thick slices of buttered bread. You can also use savory waffles for open-faced sandwiches (think ham and Swiss) or topped with left-over holiday gravy.
Wisconsin Extra Sharp Cheddar Cheese
Living in America's Dairyland, I have access to some of the best extra sharp cheddar cheese made. Actually, I have access to some of the best cheese made but one of the nice things about this simple recipe is it's very versatile. Any type of cheese can be substituted for the Wisconsin extra sharp cheddar cheese. For instance, give this recipe a Spanish flair and use shredded co-jack cheese and cilantro; Italian waffles try mozzarella cheese and flat leaf parsley…the possibilities are endless.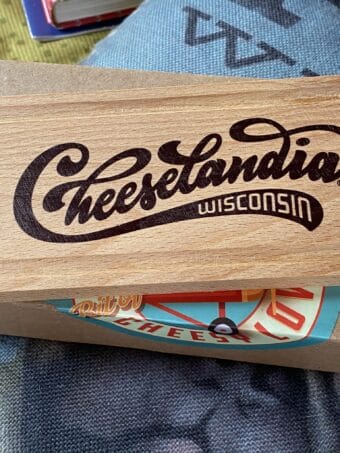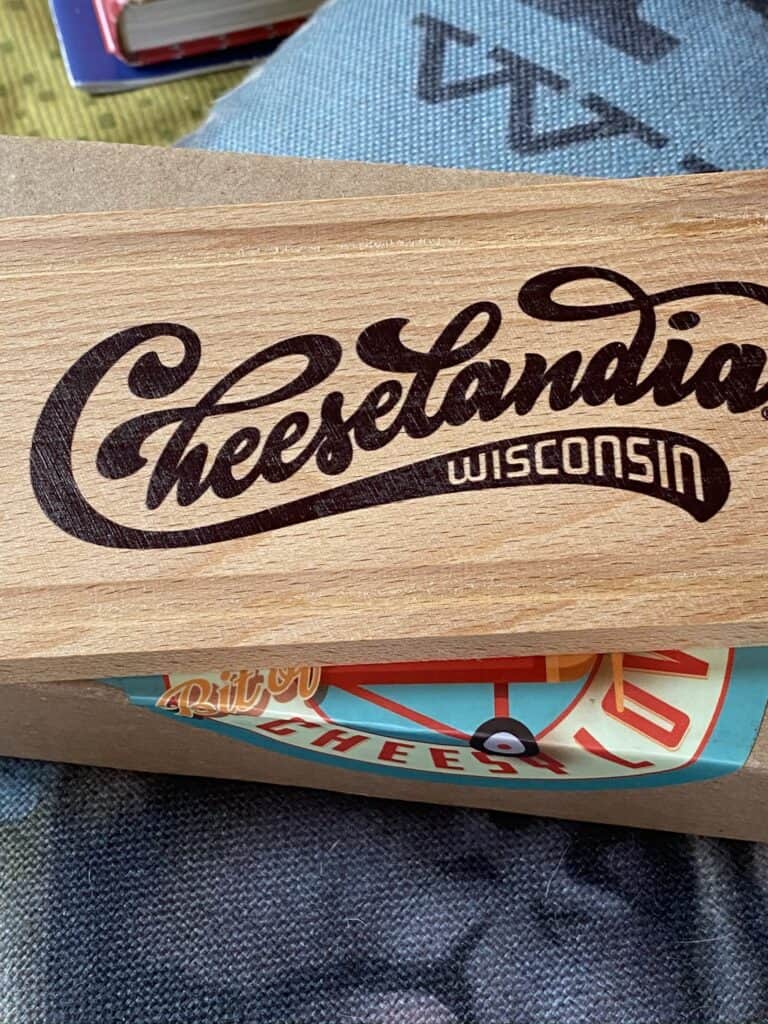 If you would like to learn more about Wisconsin cheese and become part of a fun group AND receive free cheese along with free promotions, join Cheeselandia.
Up Next: Special Retro Party Dip
Fresh vs Dried
This recipe calls for using fresh sage. Unless you grow your own you'll most likely find this fresh herb in the produce department of your local supermarket. Rolling up sage leaves, cigar style and then thinly slicing the sage leaves is called chiffonade. This technique is used for most any fresh herbs in leaf form. Fresh herbs aren't as strong as their dried counterparts, which is why you need more fresh herbs than dried. I happen to love sage and only seem to use it once a year, so when a recipe comes along that uses fresh sage, I give it a try.
Wisconsin Extra Sharp Cheddar and Sage Waffles
Ingredients
3

cups

Krusteaz Belgian Waffle Mix

1 1/2

cups

water

2

eggs

1/3

cup

oil

1

tablespoon

fresh sage, finely chopped

1

tablespoon

chives, finely chopped

1/2

teaspoon

black pepper

1

cup

extra sharp Wisconsin cheddar cheese
Instructions
In a medium bowl, whisk mix, water, eggs, oil and seasonings. Stir in cheese. Let batter sit for 10 minutes, stir down.

Pour batter onto lightly greased preheated waffle iron, preferably a Belgian waffle iron. Cook waffles until steaming stops or until golden brown.

Serve with maple syrup for a breakfast or serve with garlic butter for lunch, if desired.