Willow Turns One and A Cake from Monzu'
We may earn money or products from the companies mentioned in this post.
Willow Turns One and A Cake from Monzu'
Today my Grand-daughter Willow turned One! A year ago today my beautiful grand-daughter Willow Lynn came into this world. She was born at 3:02 pm in Athens GA on Good Friday, March 29th, 2013. Willow's birthday cake came from: Monzu' Bakery located in Green Bay WI. The Disney® themed birthday cake was gorgeous and tasted pretty darn good too.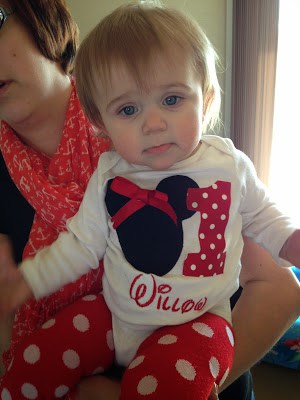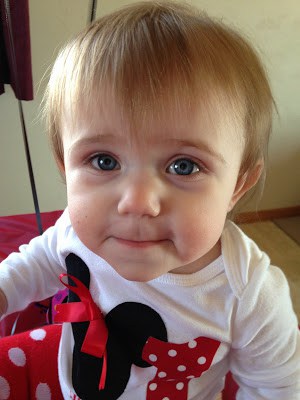 Today's Minnie Mouse themed party was filled with fun, family, friends and CAKE!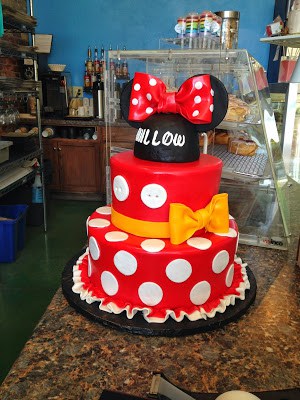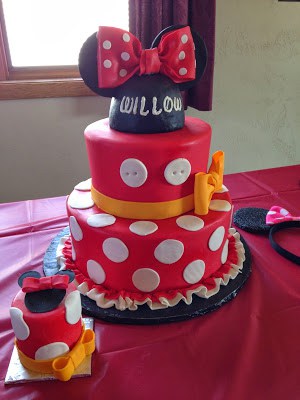 This beautiful Minnie Mouse cake came from a fabulous Bakery called Monzu'. Monzu' Bakery & Custom Cakes is located in downtown Green Bay WI. Jennifer Bukouriez is the Pastry Chef and Owner. While there to pick up Willow's cake, I asked if I could take few pictures.
This "Cheese Cake" is Gorgeous!!
Every thing is edible~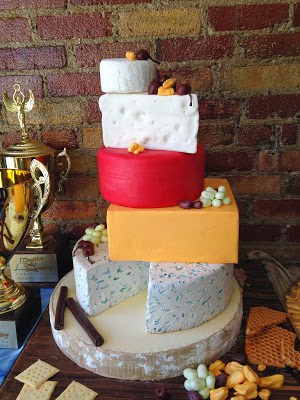 Crackers, cheese curds and grapes are made of fondant.
Isn't this Cake Absolutely Beautiful.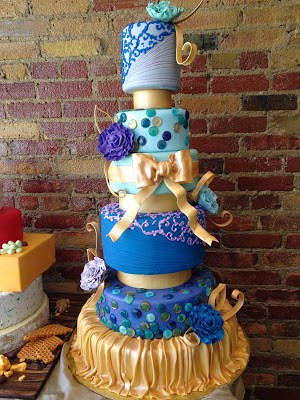 Here is a Sample of a Few of the Flavors Monzu' has to offer:
Cherry Cordial
White cake soaked in Amaretto, Chocolate Ganache, Cherry Buttercream
PB&J
White Cake soaked in Amaretto with a layer of Strawberry Jam and Peanut Buttercream
Grasshopper
White Cake soaked in Baileys and Mint Syrup, with a layer of Chocolate Ganache and a Mint Buttercream with Fresh Mint
Strawberry Daiquiri
White Cake soaked in Bacardi Limon and Lime, Strawberry and Lime Buttercream
Strawberry Shortcake
White Cake soaked in Vanilla Rum, thin layer of concentrated Strawberry Buttercream, Vanilla Buttercream
Think Spring
White Cake Soaked in Amaretto, Orange Marmalade, Bavarian Buttercream with Starburst Jelly Beans
Blueberry Tart
White Cake soaked in Vanilla Bourbon, Thin layer of Lemon Buttercream, Blueberry Buttercream
**If you are in the Green Bay Area, stop by Monzu' bakery and take a look around…..the chocolate chip cookies are awesome!! Otherwise check out the Monzu'
website
 and look at the beautiful cakes being made at Monzu' Bakery:)