White Chocolate Coconut Nests
We may earn money or products from the companies mentioned in this post.
White Chocolate Coconut Nests
and Jello Beans
These cute little white chocolate coconut nests are tinted green and are so much fun to make and eat. They take only a few minutes to prepare too. Fill the little coconut nests with jelly beans, chocolate eggs or your favorite candy. Another recipe included in this post is a recipe for Jello Beans. Yes, jello beans! Made with jello and a cute jello bean mold I found at a thrift store.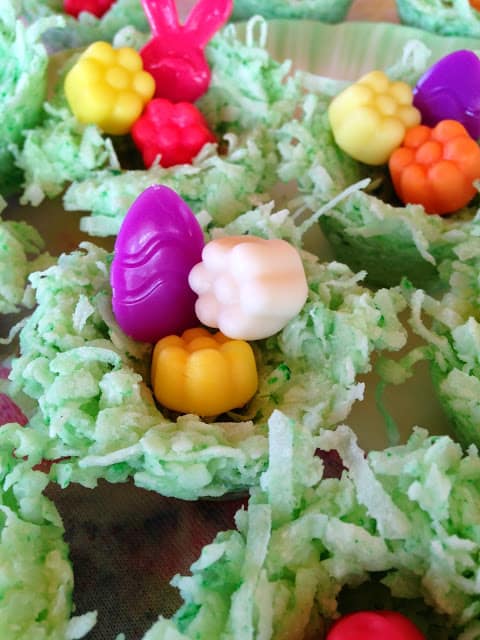 What are Jello Beans?
On one of my many thrift shopping expeditions, I came across a jello brand jello jelly bean mold. (Say that five times in a row after a few beers) I picked it up, looked it over, set it down and walked away. I got about four steps away and said to myself, "Lynn, it's .10 cents, go back and get it." I did and I'm so glad I did! Jello Beans were a huge hit in my house!! I mean HUGE!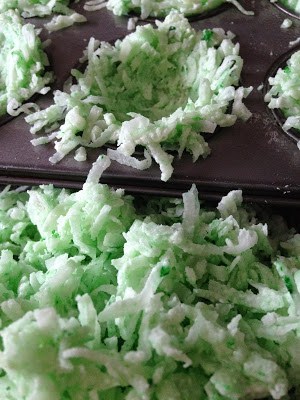 Ingredients
4 ounces




white chocolate

14 ounces




sweetened flaked coconut

non-stick




cooking spray

5 to 6




drops green food coloring

large




plastic baggie

20 solid




chocolate eggs, jelly beans or candy of your choice
Cooking Directions
Spray 2 mini muffin pans with non-stick cooking spray, 24 total.
Place shredded coconut in large baggie, add drops of green food coloring. Seal bag and shake until coconut reaches desired color.
Place white chocolate in a microwave safe glass bowl. Microwave on high for 30 to 60 seconds or until chocolate is melts. Stir until chocolate is smooth. Add shredded coconut and mix well.
Place a tablespoon of coconut mixture into each muffin tin cup, add more if needed until mixture has been evenly distributed. Press an indentation into each "nest" Place the muffin pans in the fridge for at least an hour and coconut is set.
Once set, remove from fridge. Carefully remove "nests" Add jelly beans, mini solid chocolate eggs or candy of your choice.
White Chocolate Dipped Peanut Butter are homemade peanut butter eggs covered in melted white chocolate.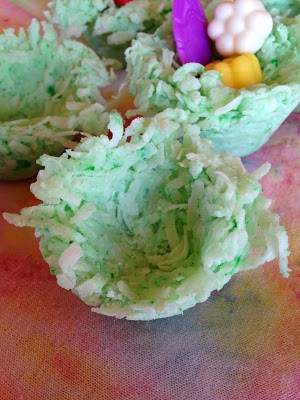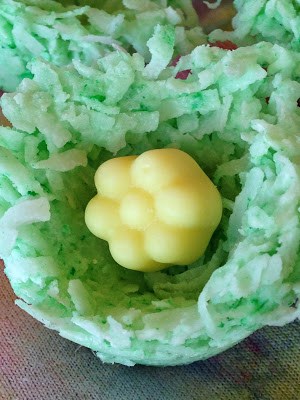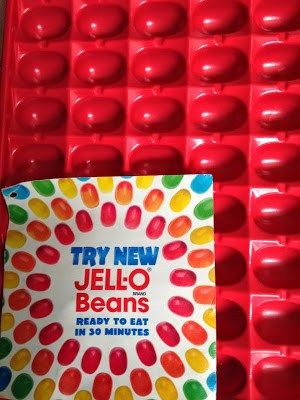 Ingredients
1 1/4 cups




boiling water (do not add cold water)

2 (4-serving size each) packages




jello brand gelatin, any flavors

non-stick




cooking spray
Cooking Directions
Using non-stick cooking spray, lightly spray inside of bean mold. Place mold on a tray or cookie sheet. Set aside.
Stir boiling water into gelatin in bowl, stir at least 3 minutes or until completely dissolved. Pour into liquid measuring cup. Slowly pour gelatin into mold, filling each bean completely.
Refrigerate for several hours or until firm. Using moist fingertips, gently scoop beans out of mold. Place on plate.
Refrigerate until ready to serve. Makes 82 Jello Beans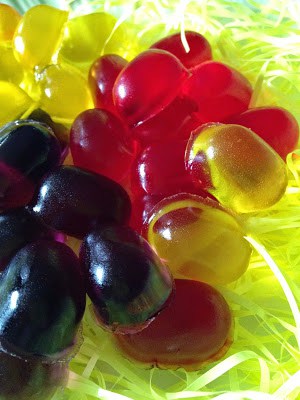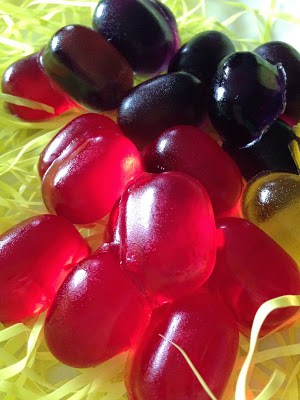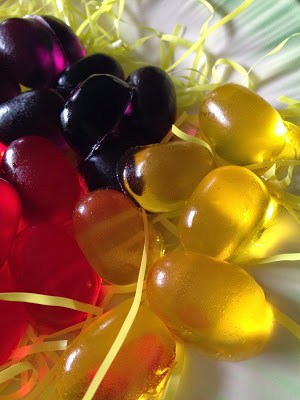 Did You Know~ A native Florida fruit, Key Limes are smaller, rounder, more yellowish in color and more tart that the prevalent green Persian limes.