What to Make this Fall
We may earn money or products from the companies mentioned in this post.
What to Make this Fall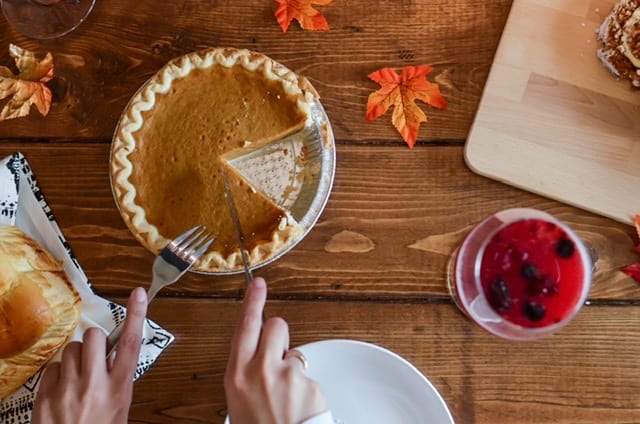 The weather is changing. It's getting colder, and the leaves are falling. It's fall. For most people, this is an exciting and creative time of year; no doubt, you will have some projects on the go. But it can be challenging to find new ideas for the dinner table every year, that's why we've decided to help you out. Below you will find a mixture of old favorites and new surprises for all occasions this fall. 
Pumpkin Pie 
Pumpkin pie is a fall favorite the world over. And for good reasons. It has a crispy base filled with a pumpkin topping infused with various seasonal spices. Apart from being delicious to eat and an excellent addition to both formal and casual occasions, it's super easy to make. A pumpkin pie might only take you an hour or two all in, which is a small investment of time for such an excellent return. To make your own pumpkin pie, follow the blue link. 
Autumn Glow Salad with Lemon Dressing
Autumn Glow Salad doesn't just glow on the outside; it's packed full of nutrients that gives you a serious inner glow when the weather outside is at its gloomiest. The dish contains sweet potato, crispy apple, roasted cauliflower, fresh parsley, grains, spices, and some zesty zippy lemon. It can be offered as an appetizer or served up as a main course with your Thanksgiving meal. 
Hasselback Sweet Potatoes
Picture a steaming dish on the Thanksgiving table. You don't know what the red steaming vegetables are, but they look delicious. It looks almost like meat, but it can't be. You could be looking at Hasselback Sweet Potatoes, an unsung hero of the fall dinner table. Not only is this dish simple, seasonal, and delicious, it's super accessible and easy to make in only a few hours. Gather together your stock of sweet potatoes from the field or your local supermarket. For more Thanksgiving ideas, check instant pot recipes from Feasting at Home. 
Roasted Garlic & Rosemary Pumpkin Hummus
Sometimes all you want to do is curl up on the sofa on a cold fall evening and watch your favorite series. This comfort zone can only be enhanced with some red wine and a hummus dip. Of course, supermarket hummus is fine; they have adequate flavors but if you want something fresh, seasonal, and a supply that won't run out before the shows over, then make some Roasted Garlic and Rosemary Pumpkin Hummus. When you have the ingredients, it's super easy to make. It can be enjoyed with raw carrots or warm naan.
Brown Sugar Glazed Red Potatoes
You can never go wrong with a hearty potato dish perfect for a formal occasion, such as anksgiving, or a nice family meal on the weekend. These brown sugar glazed red potatoes are sweet as well as hearty and certain to be a hit with your friends and family. Although everybody loves potatoes, the same plain potatoes with butter can sometimes seem bland or boring, but nothing is boring about sugar-glazed reds. Find the recipe at the blue link, as always.
Autumn Pumpkin Cookies
Bring a brown paper bag filled with Autumn Pumpkin Cookies along with you on your next outing. They're delicious to snack on while your out and about, picking apples or searching for that special jack-o-lantern. Kids, moms, dads and grandparents alike will love these fall favorite cookies. Packed with the flavors and warm spices of fall. We prefer canned pumpkin products made by Libby's Canned Pumpkin .