What is Cheeselandia and Why Join?
We may earn money or products from the companies mentioned in this post.
What is Cheeselandia and Why Join?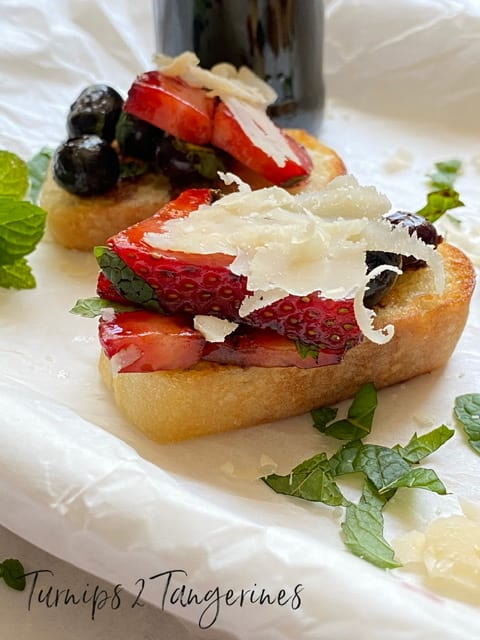 What is Cheeselandia and Why Join?
"Cheeselandia is a community for loud and proud cheese lovers, brought to life by Wisconsin Cheese. While you won't find it listed on any map, the spirit of Cheeselandia is rooted in the tenacity, ingenuity and creativity of Wisconsin's cheese industry. From dairy farmers and cheesemakers to cheese enthusiasts and cheese party hosts, Cheeselandia is a celebration and collaboration that proves the story of Wisconsin Cheese is about so much more than a single state." What is Cheeselandia and Why Join?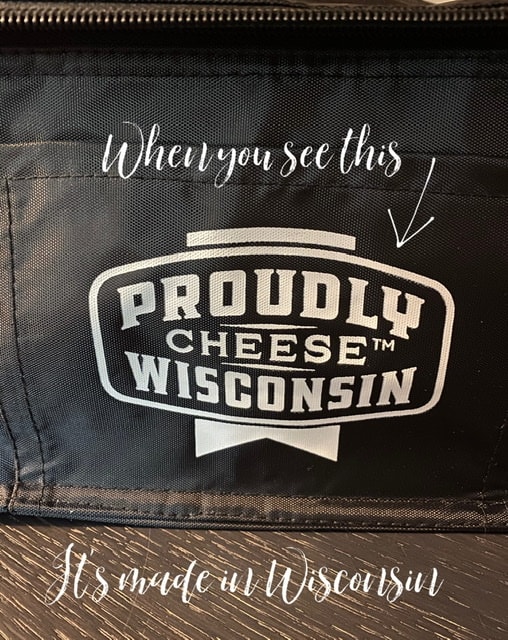 Become An Official Cheeselandian
Whether you're looking to learn about Wisconsin specialty cheeses, see how to build a brag-worthy cheese board, read up on your favorite Wisconsin cheesemaker or find a way to bring a piece of Cheeselandia home, you're in the right place.
Visit Cheeselandia and sign up to become an official Cheeselandian. Simply sign up using your first and last name and email address. Answer a few questions such as: "What's your favorite type of cheese:)" Shortly thereafter, you will receive an email confirmation link. Click the link and that's it! You're ready to rock 'n roll.
In a few weeks, you'll receive your Welcome Box. In it you'll find 4 to 6 different cheeses and a few special surprises. Like a cutting board and insulated wine cup.
Once a month after that, you'll receive an email from Cheeselandia with information on the next Virtual Cheesecation. You will need to sign up ASAP. Only 300 slots are open and once they're filled you have to wait until the next month to sign up for that months Virtual Cheesecation. The month of July filled up in 22 minutes
Take a Cheesecation and join us. That's exactly what I did! It's easy, tasty and best of all, FUN!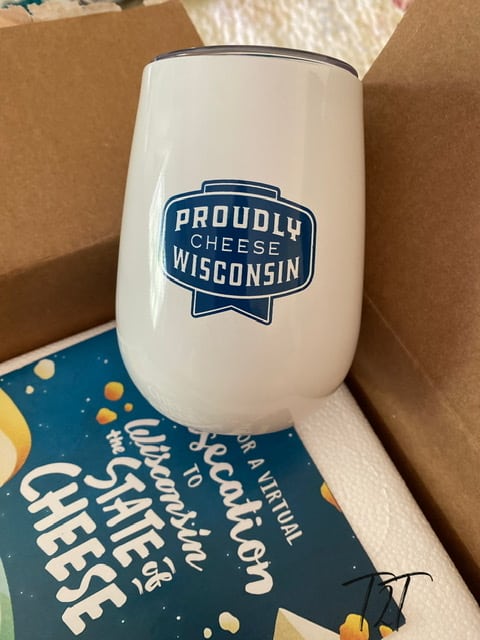 What Type of Cheese Did  I Received
Cheeselandia not only sends you cheese but lots of other cool stuff too. Like a cheeselandia cutting board for cutting cheese, an insulated wine cooler to keep your wine cool and an insulated bag to tote your cheese. What cheese did I receive?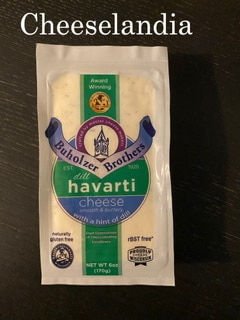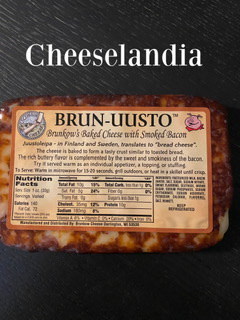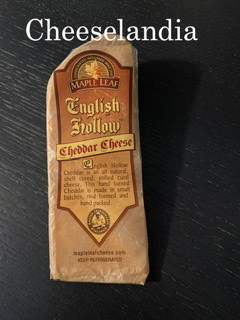 Fun, Cheesy Things to Do
Meet A Cheesemaker. Wisconsin cheesemakers are master storytellers, but you won't find their work printed on paper. Instead, they tell their stories through the seasons, one cheese, rind, wheel, curd and nibble at a time. Get to know a few of our most famous residents and the people who make them.
Visit A State Fair. A few years back when I went to my very first Wisconsin State Fair, I was amazed at how willing farmers and cheesemakers were to talk about their craft. Attending County Fairs or State Fairs are a great way to meet cheesemakers and farmers. Stopping by one of the many 'cheese stores or factories' located throughout the great state of Wisconsin and chat with any of the cheesemakers.
Review A Recipe If you've got great taste, this is an opportunity to put your culinary prowess to the test. Check out Grate. Pair. Share. Then join Wisconsin Cheese's VIP team of recipe reviewers. The recipe we reviewed was: Fresh Berry Bruschetta. The recipe on Cheeselandia called for using fresh blackberries but we went with fresh blueberries instead. The reason being, the blueberries looked so much fresher than the blackberries.
Recipe Recommendation We also made our own balsamic vinegar glaze instead of using a commercial brand as the recipe suggested. If you have balsamic vinegar at home and a little honey, sugar or brown sugar, I highly suggest making your own glaze. It's super easy and far more delicious than bottled but hey, l'm all for using convenient products!!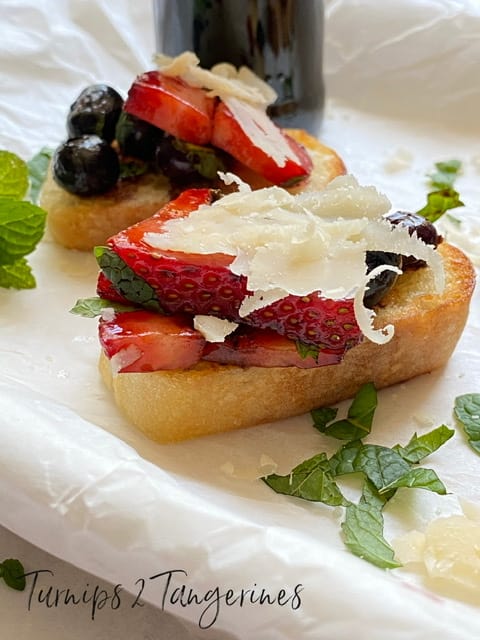 Did You Know?
Over 600 varieties, types and styles of cheese are made in Wisconsin.
Wisconsin cheese wins more awards than any other State or Country.
Wisconsin is the only State that requires a license to make cheese, and is the only place outside Switzerland with a Master Cheesemaker Program.
90% of the cheese made in Wisconsin is sold outside the State's Borders.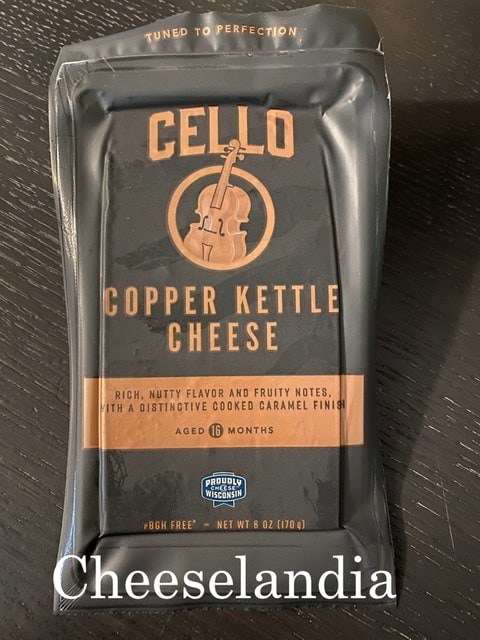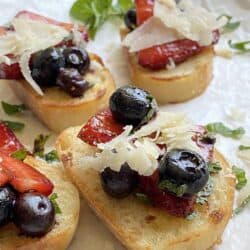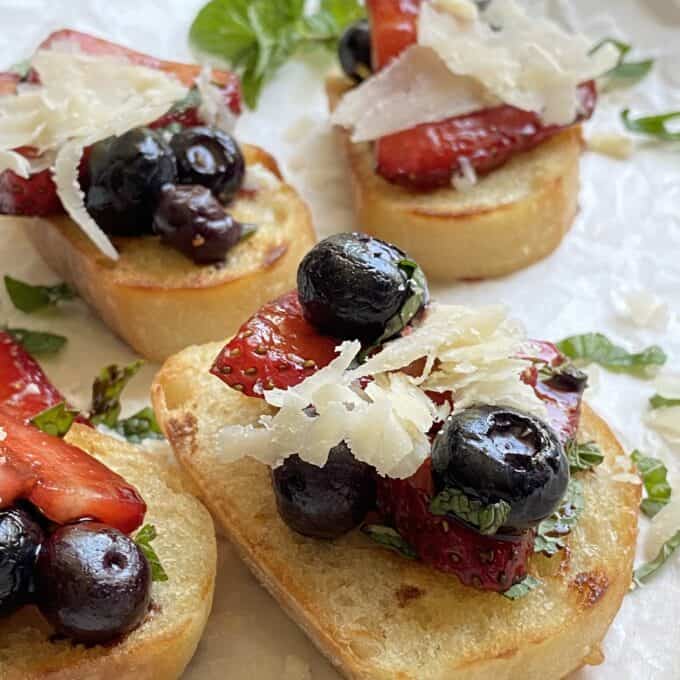 Fresh Berry Bruschetta with Balsamic Glaze
The perfect summertime, anytime appetizer.
Ingredients
1/2

cup

balsamic vinegar

4

tablespoons

honey

French baguette

olive oil

1

cup

blueberries

1

cup

sliced strawberries

1/2

cup

chopped fresh mint

1

cup

Gorgonzola Cheese Crumbles

Parmesan Cheese, Cello Copper Kettle
Instructions
Make balsamic vinegar glaze: In a saucepan combine, balsamic vinegar and honey. Heat over medium low heat until reduced by half and thickened, stirring often.

Slice baguette into 24, 1/4 inch slices. Lightly brush slices with small amount of olive oil. In a large skillet, toast bread over medium low heat until lightly toasted on both sides.

Toss the berries, mint and 2-4 tablespoons balsamic glaze in a medium bowl. Gently fold in gorgonzola cheese crumbles.

Top each toasted baguette slice with about 1 tablespoon berry mixture. Top each with thin slice of Parmesan Cheese.
Notes
Recipe Note: substitute blackberries for blueberries, bottled balsamic glaze for homemade balsamic glaze. Blue cheese crumbles and be substituted for the Gorgonzola. 
Nutrition
Serving:
1
g
,
Calories:
38
kcal
,
Carbohydrates:
5
g
,
Protein:
1
g
,
Fat:
1
g
,
Saturated Fat:
1
g
,
Cholesterol:
4
mg
,
Sodium:
67
mg
,
Potassium:
39
mg
,
Fiber:
1
g
,
Sugar:
5
g
,
Vitamin A:
79
IU
,
Vitamin C:
4
mg
,
Calcium:
30
mg
,
Iron:
1
mg
Cheesemonger Tip
Cheesemakers have handcrafted the Mindoro Collection of Gorgonzola cheese since 1938, making their artisan cheese with local milk from Mindoro, Wisconsin. This creamy gorgonzola has a slightly milder flavor than blue cheese.
More Cheese Inspired Recipes
UP NEXT: Why Have You Not Tried These Three