Venison Tenderloin in Mushroom Wine Sauce
We may earn money or products from the companies mentioned in this post.
Venison Tenderloin in Mushroom Wine Sauce
Venison Tenderloin in Mushroom Wine Sauce is the same recipe I use to make beef tenderloin in mushroom wine sauce. Both recipes are super delicious, fast and easy to prepare and great served with extra wide egg noodles. I have been making this recipe for many years and actually found the recipe in a church cookbook under the title of "No Peek Beef."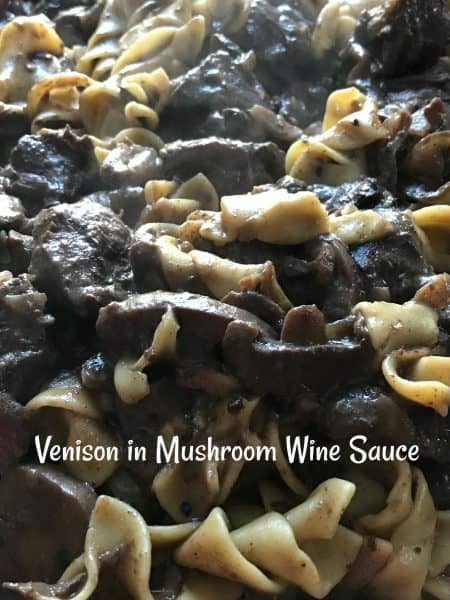 No Peek?
Back in the 80's a series of "No Peek" recipes started showing up in church/fund raiser-type cookbooks. I'm pretty sure that I've made every single recipe. All of the "no peek" recipes that I made had some kind of cream of something soup in the recipe. I'm not sure were the recipes originated but they were all the rage in the 80's. My two favorites are "No Peek" Chicken and this recipe for "No Peek" Beef.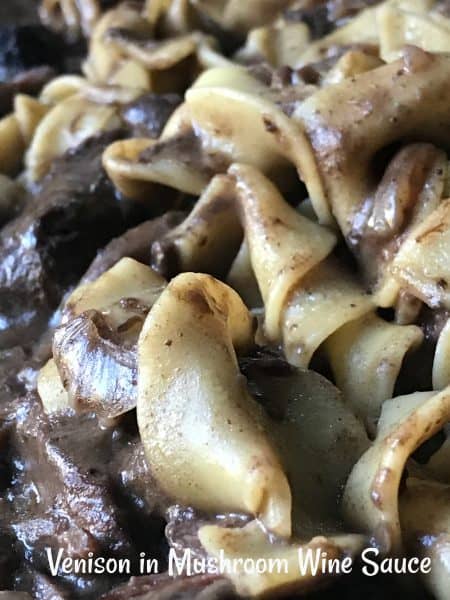 What does it mean?
What does "No Peek" mean? Basically what "No Peek" means is that you don't "peek." You don't open the oven, take out the pan or baking dish and remove the cover or tin foil to "peek" inside. Some recipes will say not to open the oven door either but I'm not really sure on this. I mean, once you put the pan or baking dish in the oven, you really don't need to look inside the oven again, it's not going anywhere, right?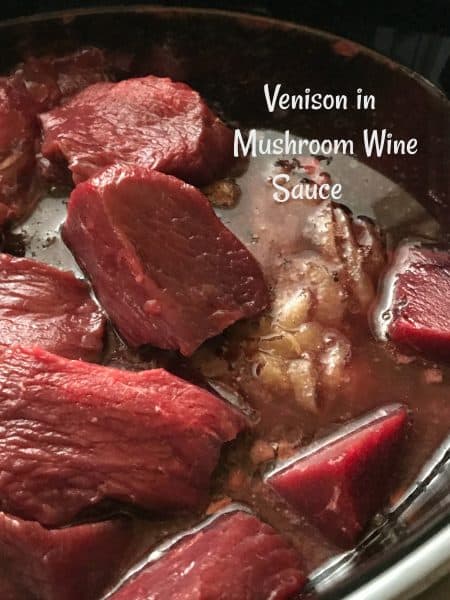 Venison or Beef
This recipe can be made using venison or beef. My hubby has a friend who deer hunts every fall, so we're able to get venison any time. We pay him with a case of beer, which makes him happy. My hubby and grand-son love venison, me on the other hand, so-so. If it's prepared a certain way, like this recipe, I think it's fantastic. Venison is a very lean meat, with little to no fat, which makes it very good for you too.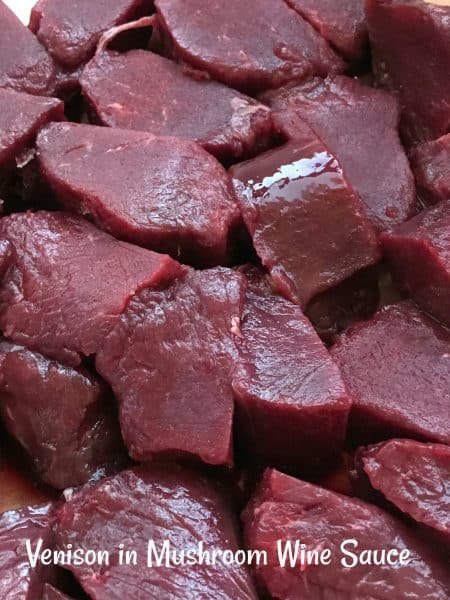 Looking For More?
Looking for more Venison Recipes? Give this recipe a try for Venison Stock  Let's Get Cooking!
Venison Tenderloin in Mushroom Wine Sauce
Author:
Prep time:
Cook time:
Total time:
Venison Tenderloin in Mushroom Wine Sauce is delicious served over extra wide, buttered egg noodles.
Ingredients
1 1/2 pounds venison tenderloin
1 can cream of mushroom soup
1 empty soup can red wine
1 envelop beefy onion soup mix
1 12 oz can sliced mushrooms, drained
16 oz package extra wide egg noodles
2 tablespoons butter
Instructions
Preheat oven to 325 degrees.
Cut venison tenderloin into bite-size pieces.
Lightly butter a 2-quart baking dish with 1 tablespoon of butter.
Place venison tenderloin pieces in prepared baking dish. Set aside.
In a medium bowl combine soup, red wine, beefy onion soup mix and drained mushrooms.
Pour over venison in dish. Cover dish tightly with foil.
Bake in a 350 degree oven for 2 1/2 hours.
Don't Peek!
Cook noodles according to package directions.
Drain noodles and toss with remaining butter,
Serve venison with sauce over cooked buttered noodles.