Venison Tenderloin in Puff Pastry
We may earn money or products from the companies mentioned in this post.
Venison Tenderloin in Puff Pastry
Venison Tenderloin in Puff Pastry is a wonderful way to showcase venison tenderloin. Here in Wisconsin, the much anticipated deer hunting season is almost upon us. The woods will soon be filled with the color of blaze orange, as men and women alike, hike through the woods or sit high above the ground in deer stands, in search of the elusive white-tailed deer.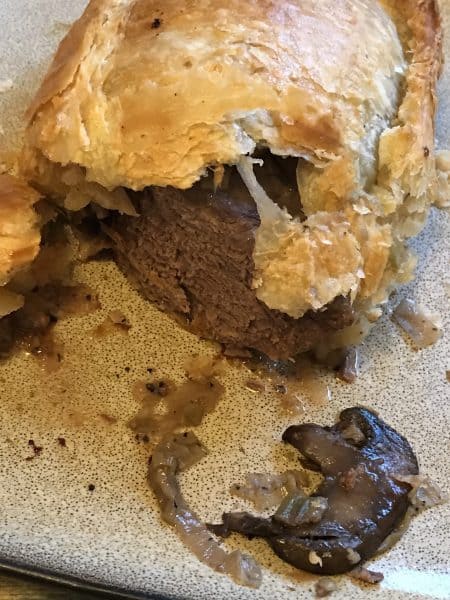 Deer Hunters
My hubby isn't a deer hunter, never has been but I have a brother and brother-in-laws that do hunt. Deer hunting in Wisconsin coincides with Thanksgiving. In my younger days, when my sisters and their husbands and kids, my brother and his wife and daughter, still got together for Thanksgiving, many a Thanksgiving dinner was put on hold and/or ruined due to "late to return home for dinner" deer hunters. Let me rephrase that, "late to return home for dinner" drunken deer hunters. But that was a long time ago, and I wouldn't give up those memories for the world. This recipe works equally well with beef tenderloin or pork tenderloin.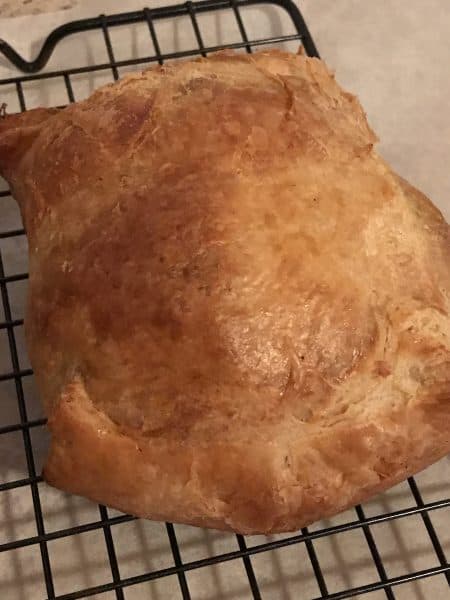 I Don't Get It
I guess I never understood the mindset of a deer hunter. Now, don't get me wrong….I have nothing against deer hunters,  not at all. In fact, I like deer hunters! Here in Wisconsin, we have a big white-tail deer population. If we didn't have deer hunting season, white-tailed deer would be roaming around everywhere, literally. I just don't understand the concept of what happens after they get a deer.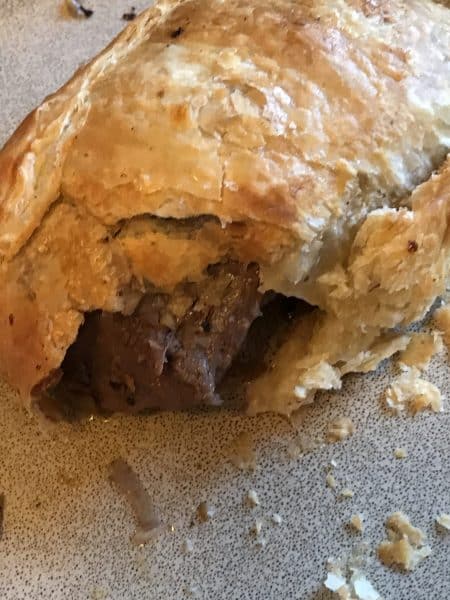 It's a Guy Thing
I asked my hubby once, "Why do deer hunters have to go to the tavern, with their deer tied to the roof of their car or in the back of their pick-up trucks and proceed to show all their tavern buddies the deer they got. They have to tell you the whole story about how, where and when they shot their deer. Some deer hunters say, "We we're in the woods for 8 hours and didn't see one single deer." Really?  That's odd, because I see them all the time when I'm driving my car, praying to God one doesn't jump out in front of my car so I can accidentally hit it. I've never had the misfortune of hitting a deer and I don't ever want too. Knock on wood." My hubby said to me, " it's a 'guy thing' honey, your never going to understand it."  I guess not.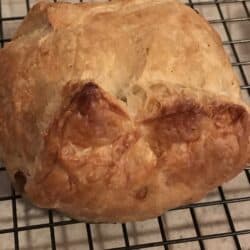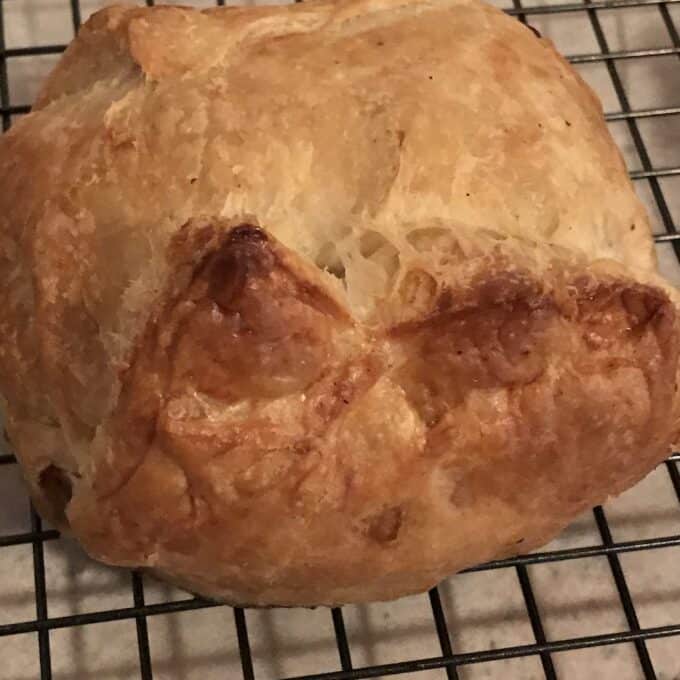 Venison Tenderloin in Puff Pastry
A delicious way to prepare Venison Tenderloin
Ingredients
4

5 oz each

venison tenderloin

1

tablespoon

olive oil

2

tablespoons

butter

1

pound

sliced fresh mushrooms

2

cloves

garlic, minced

1

small

leek, washed and sliced

1

tablespoon

dried parsley flakes

1/2

teaspoon

salt

1/4

teaspoon

pepper

4

tablespoons

red wine

1

sheet

frozen puff pastry, thawed

1

egg

1

tablespoon water
Instructions
In a large skillet, brown fillets in oil on both sides. Place a wire rack on a parchment lined baking sheet. Transfer fillets to wire rack, cover loosely with wax paper; refrigerate for 1 hour.

In the same skillet, melt butter. Saute' mushrooms, garlic, leeks, dried parsley flakes, salt and pepper until tender. Stir in red wine, bring to a boil; reduce heat and simmer until liquid has reduced by half, about 10 minutes. Remove from heat and set aside.

On a lightly floured surface, roll pastry into a 13 inch square. cut into four squares. Place one fillet in the center of each square; top with mushroom mixture. Combine egg and water; brush over pastry edges. Bring up corners to center and tuck in edges; press to seal. Place on a parchment-paper lined baking sheet. Cover and refrigerate for 1 hour.

Bake, uncovered, at 400 degrees for 20-25 minutes or until pastry is golden brown and meat reaches desired doneness.