Valentine Chocolate Chip Cookies
We may earn money or products from the companies mentioned in this post.
Valentine Chocolate Chip Cookies
One thing I can't resist are Chocolate Chip Cookies. There is something about biting into a warm chocolate chip cookie and washing it down with an ice cold glass of milk. I can smell chocolate chip cookies baking from a mile away and I will come running! Nestle Toll House chocolate chip cookies are simple, and perfect. Valentine Chocolate Chip Cookies are the perfect cookie for Valentine's Day.
Nestle Toll House Cookies
Valentine Chocolate Chip Cookies are made with Nestle Limited Edition Valentine morsels. These morsels are made up of dark chocolate and red colored morsels and like all Nestle chocolate morsels or chips are super delicious. Over the years I look forward to the "new limited edition" varieties that Nestle comes out with each year/season. Winter morsels which are chocolate and mint and Spring morsels which are yellow and pink colored morsels.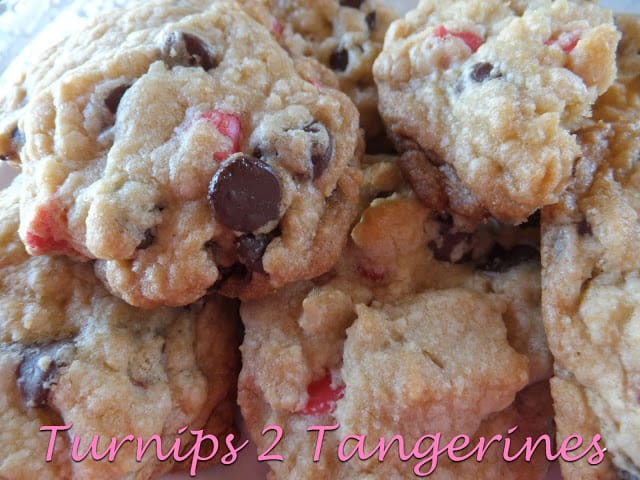 An American Classic
Chocolate Chip Cookies are the quintessential of all cookies. The "Queen" of cookies. Chocolate Chip Cookies have and always will be everyone's favorite cookie. An American Classic cookie that is just as popular today as they were 100 years ago. Take a survey of grade school children, ask them if they have ever heard of a 'certain person' from any history book or a 'chocolate chip cookie', they'd say the latter.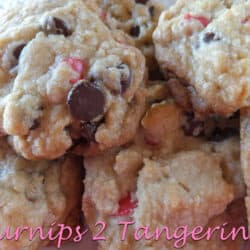 Valentine Chocolate Chip Cookies
Chocolate Chip Cookies, An American Classic
Ingredients
2 1/4

cups

all-purpose flour

1

teaspoon

baking soda

1

teaspoon

salt

1

cup

2 sticks butter, room temperature

3/4

cup

sugar

3/4

cup

packed brown sugar

1

teaspoon

vanilla extract

2

large eggs

1

10 oz package Nestle Toll House Valentine Morsels

1

cup

chopped nuts, optional
Instructions
Preheat oven to 350º Combine flour, baking soda and salt in small bowl.

Beat butter, sugar, brown sugar and vanilla in large bowl until creamy. Add eggs, one at a time, beating well after each addition. Gradually beat in flour mixture. Add chocolate morsels and nuts, if using. Drop dough by rounded tablespoons onto ungreased baking sheets. Bake for 11 to 13 minutes or until golden brown. Cool on wire racks.
Want to make more Valentine cookies? Check out these beauties. Valentine Sandwich Cookies and Belgian Tuile Cookies.