Valentine Popcorn Balls or Bars
We may earn money or products from the companies mentioned in this post.
Valentine Popcorn Balls or Bars
What could be better than a sweet mixture of popcorn, pecans, cherry chips, mini marshmallows and m&m candy? Valentine Popcorn Balls maybe? If you don't want to take the time to make popcorn balls you can easily make popcorn bars! Yes, you read that right, popcorn bars. Instead of forming the sticky popcorn mixture into balls, simply pat mixture into a lightly buttered 13 x 9-inch baking dish. Let mixture sit for about an hour or two and cut into bars.
Popcorn Balls or Bars?
It doesn't really matter if you cut these into bars or form them into popcorn balls, you definitely need to make these. Sweet, sticky, and chocolaty. Valentine Popcorn Balls are made with many all time favorites; popcorn, chopped pecans, mini marshmallows, cherry flavored chips and m & m candy. The "glue that holds this mixture together is made up of butter, oil and mini marshmallows. Sounds delicious doesn't it. Kids and adults alike will flip over these popcorn balls.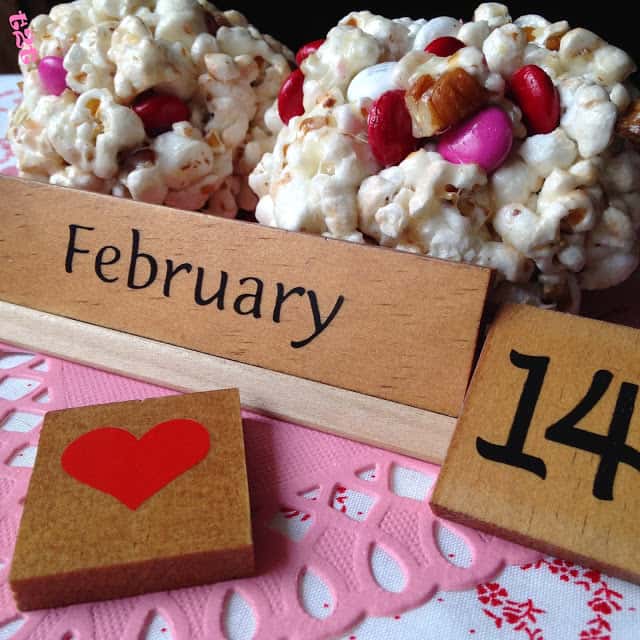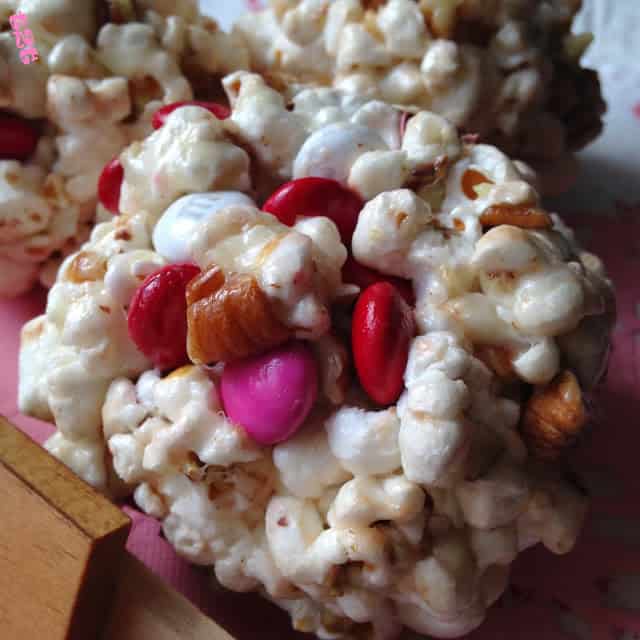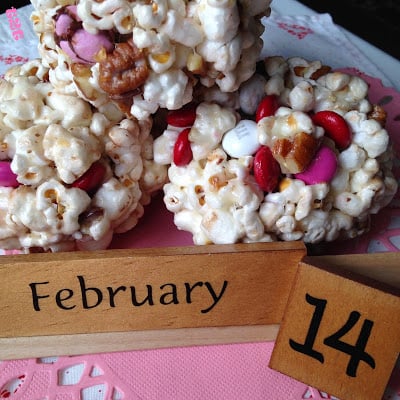 Cherry Chips
For this recipe you really want to use a good quality cherry flavored chips. You want to avoid the waxy, artificial tasting cherry chips. In my area of the world, cherry chips can be somewhat of a challenge to find. We went on a quest to find the best cherry flavored chips. All of the cherry chips we sampled for our taste test can be purchased on Amazon. We made cherry chip cookies with all of the cherry chips listed below.
The brands we tried are: Log House Cherry Chips, Eileen's Cherry Chips, Gurley's Sweet Cherry Chips  and Weaver's Country Market Cherry Chips.
Basically, we made Nestle's Toll House cookie recipe except we substituted cherry chips for the semi-sweet chocolate chips. First we tasted each brand of cherry chips, alone. Judging on taste, cherry flavor and texture. Time to make cookies. We sampled two of each cookie. Judging on how well the cherry chips melted, how creamy the became when baked and again on the cherry flavor.
Results
The results we have compiled together are based on our own personal taste and how we felt they held up in a cookie. To be perfectly honest, we loved them all. All brands performed well when made into a cookie and they all tasted pretty darn good. Here is our list from our favorite being number one and lest favorite being last. Our favorite is Gurley's Sweet Cherry Chips. The chips had a true cherry flavor that intense but not over powering and they melted super. Another plus, the Gurley's Sweet Cherry Chips are smaller in size than the others.
Number two is Weaver's Country Market Cherry Chips. Again, a nice true cherry flavor plus they melted great too. Very comparable to Gurley's cherry chips. Number three, is Eileen's. A nice cherry flavor but borders on artificial. Melts nicely but leans toward waxy. Last, is the Log House Cherry Chips. My hubby didn't like this brand at all but I thought they were very comparable to the Eileen's brand except the flavor was very artificial tasting.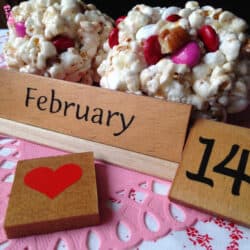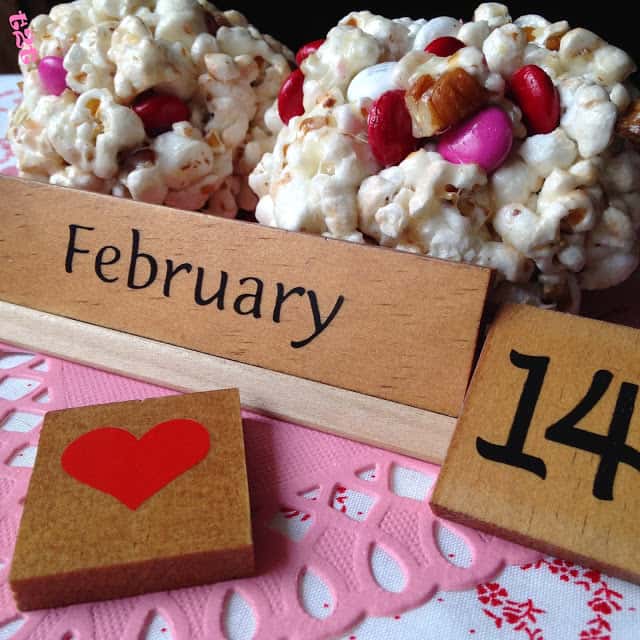 Valentine Popcorn Balls or Bars
Ingredients
4

quarts

popped popcorn

1 1/2

cups

chopped toasted pecans

1/2

cup

cherry flavored chips

1/2

cup

mini marshmallows

1

16 oz bag

Valentine m & m candy mix

1/2

cup

butter

1/2

cup

oil

1

16 oz bag

mini marshmallows
Instructions
In a large bowl, combine the first 5 ingredients, mix well and set aside.

In a large saucepan, combine butter, oil and 16 oz package mini-marshmallows over medium low heat.

Heat and whisk together until smooth. Pour over popcorn mixture, mix well.

When cool enough to handle, shape into popcorn balls.

Let stand at room temperature until firm before wrapping in plastic wrap.

For Popcorn Bars:

Press popcorn mixture into a buttered 13 x 9 inch baking dish.

Press mixture down with a buttered spatula. Let stand for one hour.

Cut into bars.