Ultimate Coconut Cream Pie
We may earn money or products from the companies mentioned in this post.
Ultimate Coconut Cream Pie
What makes this coconut cream pie the "ultimate" pie? That's easy. Read the list of ingredients below and you'll know why it's called the Ultimate Coconut Cream Pie. This pie is a coconut lovers dream come true. It definitely has it all! My hubby has been bugging me for years to make a homemade coconut cream pie and banana cream pie. I've now made the coconut cream pie, on to the banana cream.
Has It All
This Ultimate Coconut Cream Pie has it all. Cream filled vanilla sandwich cookies (Oreo) crushed and mixed with butter and coconut. Coconut-custard filling made with canned coconut milk, half & half, eggs, more sweetened flaked coconut and coconut extract. The whipped topping is made with heavy whipping cream, sugar and more coconut extract. Right before serving, slices of coconut cream pie are topped with the laced whipped topping and sprinkled with toasted coconut! Like I said, a coconut lovers dream come true:)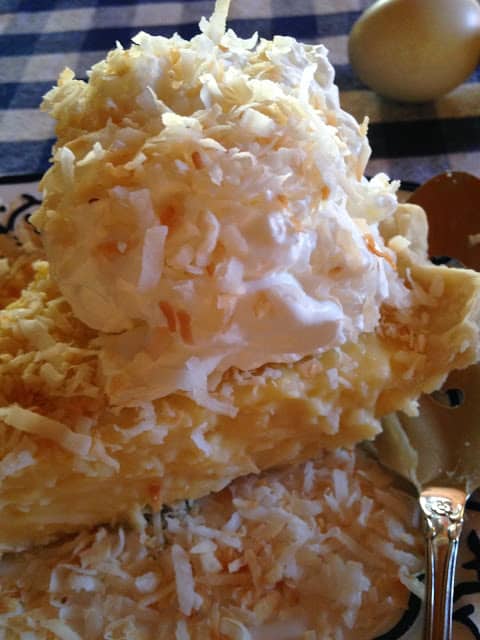 What Is the Definition of Pie?
A sweet or savory dish made with a crust and filling, such as fruit, pudding, meat or vegetables. Pies can have bottom crusts only, or top and bottom crusts or as with deep-dish pies, only a top crust. Sweet pies are generally served as dessert and savory pies as the main course or appetizer. Crusts can be made of a variety of mixtures including short crust pastry, puff pastry, cookie crumbs, meringue and even as with Shepherd's Pie, mashed potatoes.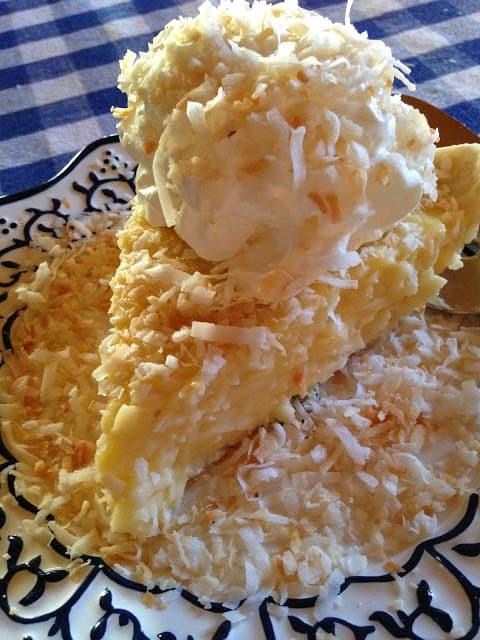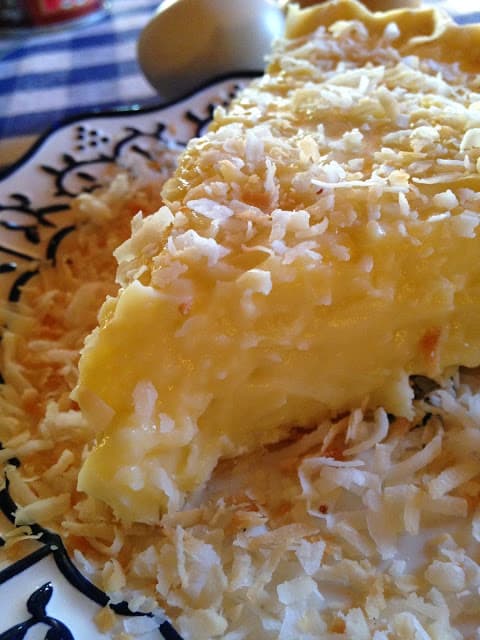 Sweetened Coconut
Baker's Sweetened Coconut is a delicious ingredient for all your baking needs. A trusted kitchen staple since 1780. Baker's coconut is perfectly sweetened to match your favorite dessert recipes. Enjoy fresh coconut with a dash of sugar in every bite of Baker's Flaked Coconut, which is lightly moistened to deliver a rich coconut flavor. Bake this flaked coconut into your macaroons, coconut bars and German chocolate cake.
For a tasty twist, lightly toast coconut in the oven to ring out the coconut taste or tint the coconut with a few drops of food coloring for a kid-friendly dessert topping. Each-ounce bag of flaked coconut is packed in an air-tight bag to keep it moist and delicious. Store an unopened bag at room temperature, and transfer an open bag to an airtight container to refrigerate or freeze it for up to six months.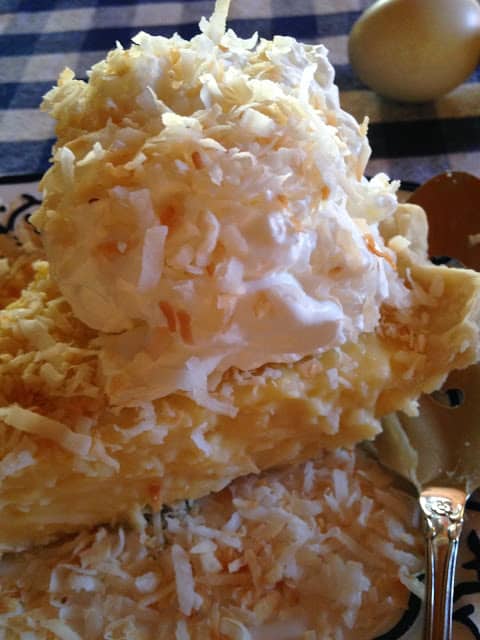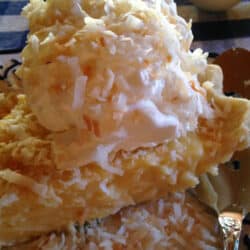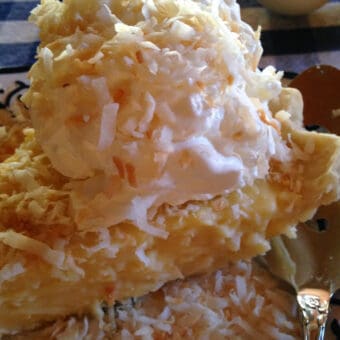 The Ultimate Coconut Cream Pie
A coconut lovers dream come true.
Ingredients
Coconut Crust

15

(1 1/2 cups)

cream filled vanilla sandwich cookies finely crushed

1

cup

sweetened flaked coconut, toasted

6

tablespoons

butter, melted

Toasted Coconut Topping

1/2

cup

toasted coconut

Coconut Custard Filling

1 1/2

cups

canned coconut milk, shake can well

1 1/2

cups

half and half

5

egg yolks

3/4

cup

sugar

4

tablespoons

cornstarch

2

tablespoons

butter

2

cups

sweetened flaked coconut

1 1/2

teaspoons

coconut or vanilla extract

1/4

teaspoon

salt

Coconut Whipped Cream

1

cup

chilled heavy whipping cream

1 to 2

tablespoons

sugar

1

teaspoon

coconut extract
Instructions
Toast Coconut

Heat oven to 350°

Spread 1 cup coconut on a baking sheet lined with parchment paper.

Bake for 8 to 10 minutes. Watch coconut carefully.

Remove from oven, set aside to cool.

Make Crust

Combine all crust ingredients, firmly press into bottom and up sides of a 9-inch pie plate.

Bake at 350° for 12 minutes or until lightly browned.

Let cool completely.

Make Custard Filling

Pour coconut milk and half & half into a liquid measuring cup. Add egg yolks and whisk together. Set aside.

Add sugar and cornstarch to a heavy saucepan over medium low heat. Whisk egg and milk mixture together, slowly begin to add to the sugar/cornstarch mixture, whisking constantly. Bring custard mixture to a boil. Continue stirring constantly with a spoon. Boil 1 minute. Remove from heat, add butter, coconut, vanilla and salt. Stir well. Pour custard filling into cooled coconut cookie crust. Cover pie loosely with saran wrap. Refrigerate 30 minutes or until custard is set.

Make Whipped Cream

Chill a large glass bowl and beaters from an electric mixer in the refrigerator for 1 hour.

Pour chilled whipping cream into chilled bowl.

Beat until soft peaks form. Add sugar and coconut extract if using. Beat until stiff peaks form.

Serve slices of pie with coconut whipped cream and toasted coconut.
Here are more dessert recipes you'll wanting to try, Easy Banana Puffs, Katie's Easy Apple Bars and Chocolate Coconut Marshmallow Cups. For this recipe we used Baker's Coconut