Turkey Bacon and Cheddar Frittata
We may earn money or products from the companies mentioned in this post.
Turkey Bacon and Cheddar Frittata
Today we have another frittata recipe to share with you. We have fallen in love with these easy, very economical and delicious meal options. So far, every frittata we made, we liked. I don't think it's possible to mess up a frittata! Turkey Bacon and Cheddar Frittata is no exception. We loved it. Don't believe me? Then give this recipe a try. You'll be so glad you did.
Very Versatile
This recipe is very versatile. Don't like turkey bacon, use regular bacon. Don't like any kind of bacon, substitute bulk breakfast sausage. The great thing about making a frittata, you can use any combination of ingredients you like. Another great option when making this frittata, use left-over holiday turkey or cubed, cooked chicken. Left-over holiday ham, use that! Anything can go into a frittata.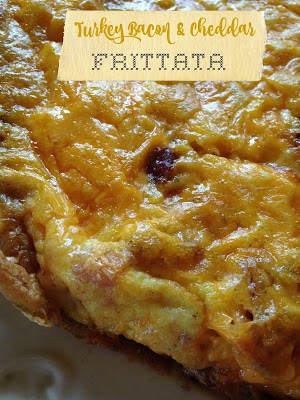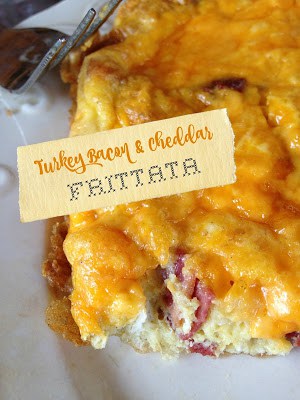 Another Frittata We Enjoyed
Mediterranean Frittata is super. This Greek inspired frittata is made with black olives, chopped tomatoes, cooked orzo pasta and feta cheese. A frittata is appealing due in part to the fact you can take leftovers and transform them into a new and satisfying meal. Your family won't even know that they're eating leftovers! So what are you waiting for, serve leftovers tonight and make a frittata.

What is a Frittata
Frittata is an egg-based Italian dish similar to an omelette or crustless quiche. Enriched with 'add in' ingredients such as meats, cheese and/or vegetables. The Italian work frittata derives from friggere and roughly means fried. Frittata was originally a general term for cooking eggs in a skillet. Literally almost any ingredient can be used to make a frittata.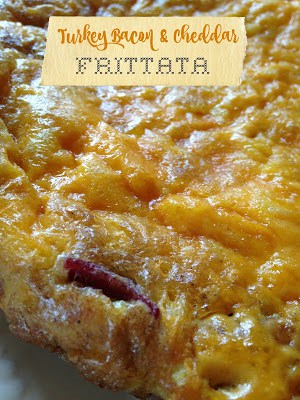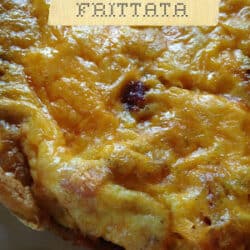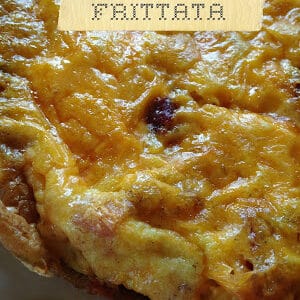 Turkey Bacon and Cheddar Frittata
Ingredients
2

teaspoons

butter

6

slices

turkey bacon cooked and sliced

1/4

teaspoon

salt and pepper, to taste

5

large

eggs, lightly beaten

1

cup

shredded cheddar cheese
Instructions
Preheat broiler. Melt butter in a 10-inch ovenproof skillet over medium-high heat. Add sliced turkey bacon, cook about 3 minutes. Pour in eggs, season with salt and pepper, cook until almost set but still runny on top, about 2 minutes.

Sprinkle cheese over eggs and broil until cheese is melted and browned, 3 to 4 minutes. Slide the frittata onto a serving platter and cut into wedges.

Serve with small dishes of applesauce.
Recipes On Tap
Asparagus and Mushroom Frittata and Apple Fritter Bread.
Turkey Bacon and Cheddar Frittata is made with Jennie-o Turkey Bacon.