Triple Mint Chocolate Fudge
We may earn money or products from the companies mentioned in this post.
Triple Mint Chocolate Fudge
Cool, refreshing and minty. This recipe screams Jingle Bells, Jingle Bells, Jingle All The Way!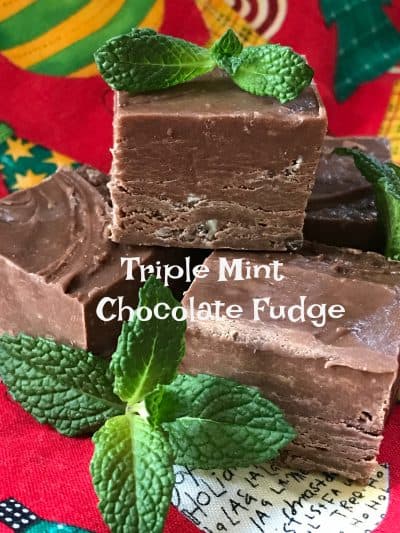 Winter Blend
Triple mint fudge is a true mint sensation. The mint in this fudge comes from Nestle's "Winter" chocolate chips, which are dark chocolate and mint chips, "Andes" mint baking chips and a good quality peppermint extract. This recipe is the same recipe I have used many, many times before. The basic  'formula' stays the same, only the 'flavor' ingredients change. It's easy, delicious and takes under 15 minutes to prepare, from start to finish.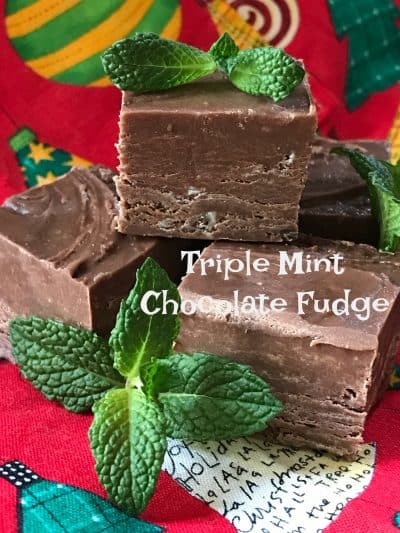 Time for Fudge
As soon as the weather turns colder and the calendar says November 1st, I start to crave peppermint flavored candy, brownies, cakes, frosting and ice cream. You could say that my sweet tooth is like that of a black bear in springtime. It wakes up from a long nap and it's hungry. Hungry for something sweet, minty and chocolaty. Triple mint chocolate fudge is one of those recipes. It has the mint flavor I crave during the holidays.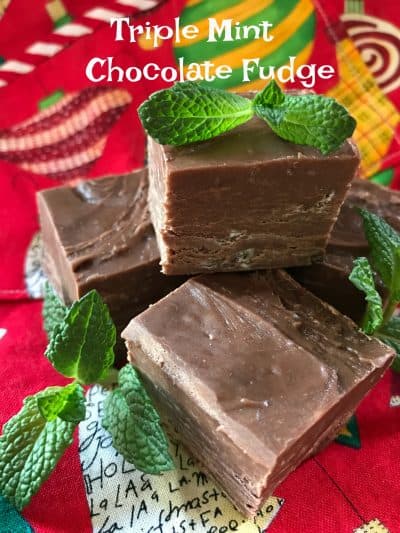 Basic Formula
The basic formula for this recipe stays the same. Sugar, evaporated milk, butter, salt, marshmallows. The flavor ingredients do change. This allows you to come up with many different flavors of fudge. Chocolate chips, cinnamon chips, white chocolate chips, butterscotch chips can all used. Add ins can be chopped nuts, candy, dried fruit or baking chips. Extracts can be vanilla, peppermint, rum etc. This simple recipe or formula makes the best fudge, every time.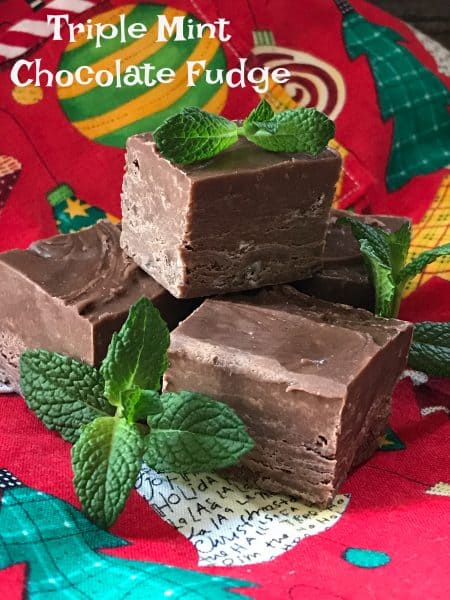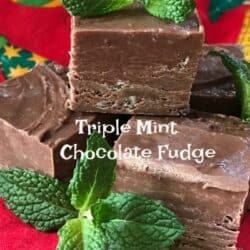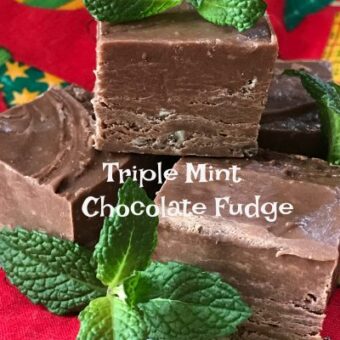 Triple Mint Chocolate Fudge
A Delicious and Minty Chocolate Fudge Recipe.
Ingredients
1 1/2

cups

sugar

2/3

cup

evaporated milk

2

tablespoon

butter

1/4

teaspoon

salt

2

cups

mini marshmallows

1

10 ounce bag

dark chocolate and mint chips

,

Winter

1

10 ounce bag

Andes creme de menthe baking chips

1

teaspoon

peppermint extract

,

Watkins
Instructions
Line an 8 x 8-inch square baking pan with aluminum foil. Butter foil lightly. Set prepared pan aside.

In a medium saucepan stir together sugar, evaporated milk and butter. Heat over medium-high heat until mixture comes to a rolling boil stirring constantly. Boil mixture, stirring constantly for 4 to 5 minutes. Reduce heat to medium if necessary.

Remove mixture from heat and stir in marshmallows, chocolate and mint chips, baking chips and peppermint extract. Stir vigorously until marshmallows and chips have melted.

Quickly pour mixture into prepared pan. Place pan in the refrigerator, uncovered for several hours before cutting.