Triple Ginger Cranberry Friendship Bread
We may earn money or products from the companies mentioned in this post.
Triple Ginger Cranberry Friendship Bread
I have been on somewhat of an Amish Friendship Bread roll as of late. I've made several different variations and each one has become a fast favorite, including this bread made with three types of ginger and chopped cranberries. This recipe combines ground ginger, grated fresh ginger and diced crystallized ginger pieces with chopped cranberries that are then added to the bread batter to make two loaves of sensational tasting bread.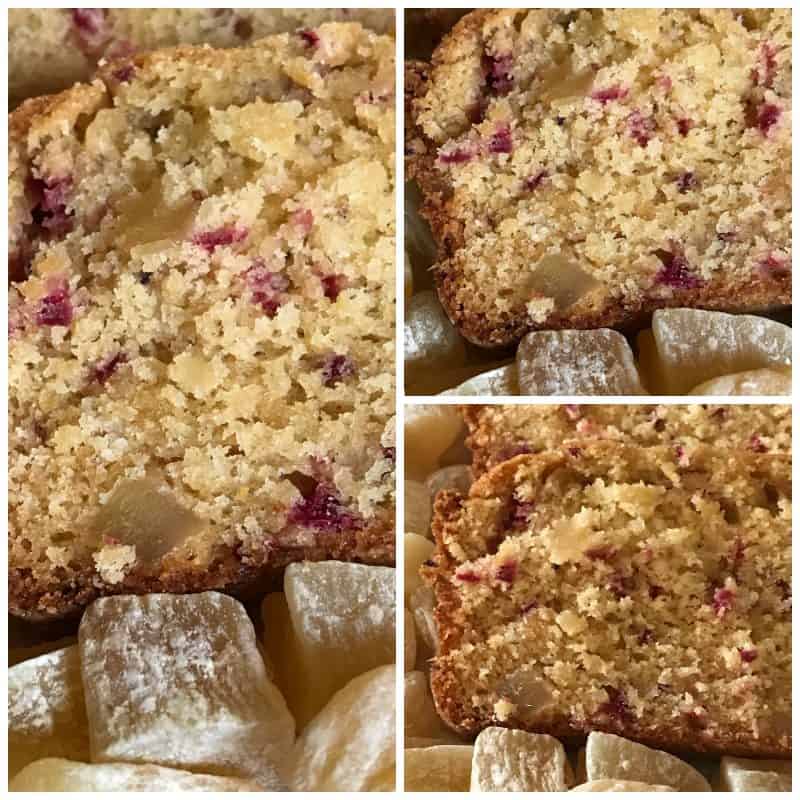 Ginger Facts
Ginger is a plant from tropical and subtropical regions that's grown for its gnarled and bumpy root. Most ginger comes from Jamaica, followed by India, Africa and China. The name "ginger root" comes from the word "horn root," undoubtedly referring to its knobby appearance. It has tan skin and flesh that ranges in color from pale greenish yellow to ivory. The flavor is peppery and slightly sweet, while the aroma is pungent and spicy.
Fresh Ginger-Root
Fresh ginger root can be used in a number of ways; grated, whole, and slivered. It should have a fresh, spicy fragrance. Store fresh, unpeeled gingerroot, tightly wrapped, in the refrigerated for up to 3 weeks and frozen for up to 6 months. To use frozen ginger, slice or break off a piece of the root, return the rest to the freezer, peel and grate the stub.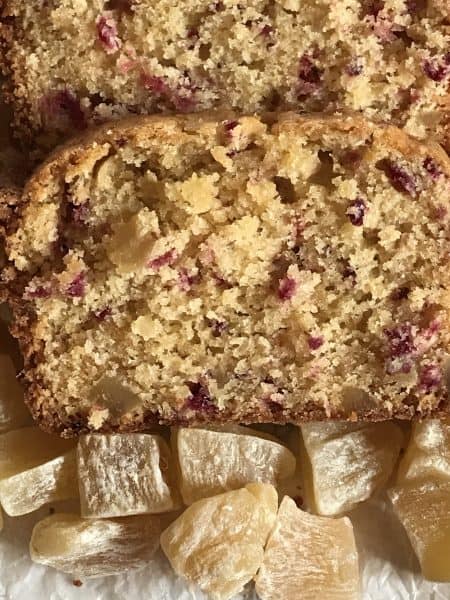 Dried Ginger
The flavor of dried ground ginger is very different from that of its fresh form and is not an appropriate substitute for dishes that specifying fresh ginger. It is however, delicious in savory dishes such as soups, curries and stir fry recipes. It's a great addition to fruit compotes and indispensable in sweets like gingerbread, gingersnaps, spice cookies and baked goods.
Crystallized Ginger or Candied Ginger
Crystallized or candied ginger has been cooked in a sugar syrup, coated in coarse sugar and dried. Preserved ginger has been preserved in a sugar-salt mixture. Both types can be found in Asian markets and many specialty supermarkets often in the produce or dried fruit sections. They are generally used as a confection or added to desserts, breads and/or cookies. Melon and candied ginger is a classic combination.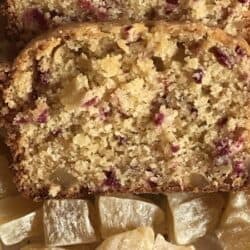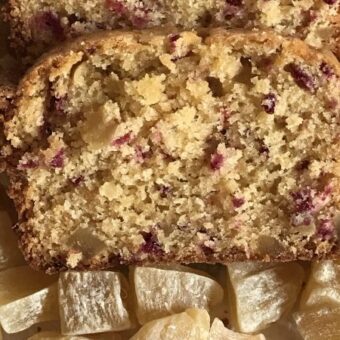 Triple Ginger Cranberry Friendship Bread
Triple Ginger Cranberry Friendship Bread that will satisfy any sweet tooth.
Ingredients
1

cup

Amish Friendship Bread Starter

3

eggs

1

cup

oil

1/2

cup

milk

1

cup

sugar

1/2

teaspoon

vanilla

1 1/2

teaspoons

baking powder

1/2

teaspoon

salt

1/2

teaspoon

baking soda

2

cups

flour

1/3

cup

minced candied ginger

1

teaspoon

ground ginger

1

tablespoon

grated fresh ginger

1

box instant vanilla pudding mix

1

cup

chopped fresh cranberries
Instructions
Preheat oven to 325

Grease two loaf pans.

Dust the greased pans with a mixture of 1/2 cup sugar and 1/2 teaspoon ground ginger

In a large mixing bowl, add ingredients as listed.

Divide the batter evenly between prepared loaf pans.

Bake for one hour or until the bread loosens evenly from the sides of the pans and a toothpick inserted in the center of the bread comes out clean.
Try this recipe using ginger. Lemon Ginger Cream Cheese Danish