Three Tips For Planning The Perfect Birthday Party
We may earn money or products from the companies mentioned in this post.
Three Tips For Planning The Perfect Birthday Party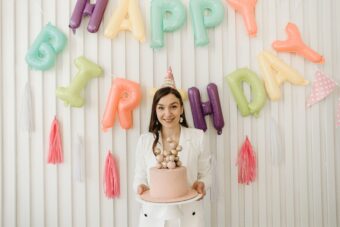 Birthday parties are exciting for everyone, even if the planning phase involves a lot of work, money, and time. Research shows that the average American spent a little over $1,400 in 2021 on party planning. This is not surprising as anyone that plans a birthday wants it to go off without a hitch. Birthday parties are the best way to get all your loved ones together. If you want to plan the perfect birthday party to celebrate a new milestone, here are some useful tips to help you get started.
One of the smartest yet most challenging steps in planning a birthday party is creating a budget and sticking with it. Planning for a party can be exciting, and it's very easy for you to get carried away with your spending. After all, you want it to be the best for yourself and everyone attending. But whether you have a high budget or not, you must stick to your budget to avoid overspending. 
When it comes to budgeting, it's good to always have a baseline figure before breaking it down into individual costs. It's also better to set your costs a little higher to cover any unexpected costs that might come up. 
Select a venue outside your home
There's nothing more frustrating and tiring than cleaning your home after all your guests have left your party. Not to mention all the time you'd spend getting your home party-ready to set the right ambiance and accommodate your guests comfortably. It seems like too much work for just a few hours of having a good time. Therefore, you should consider having your party at another venue. Ensure that it has sufficient space and can cater to your party requirements.
You can consider going to the park or spending the day at a theme park with friends. You can also consider booking a private room at a restaurant. You can find a restaurant that serves food you enjoy. For example, you can book a room for a Mexican cuisine private dining experience if you're a fan of Mexican food. Be sure your venue wouldn't cause you to go over your party budget no matter your choice. 
What's a party without food? Part of planning a birthday party involves setting a menu. But there are some things you have to factor in when creating a menu. If there's a theme, your menu should reflect it. You also have to consider whether your guests have special dietary requirements. Apart from food, you also have to think about what drinks you would like to serve. 
Don't forget your birthday cake as well! It can be a lovely dessert to push down all the delicious food you will eat at your party. 
When you're planning a party, it's always good to have a solid plan. Whatever type of birthday party you choose, make sure it is a fun experience, and your guests have a good time.
MORE ARTICLES TO READ: