This Guide Will Help You to Make Cooking Easier
We may earn money or products from the companies mentioned in this post.
This Guide Will Help You to Make Cooking Easier and Faster

Do you want to make cooking faster and easier? Maybe you want to cook for the family but are having a bit of a hard time. Either way, this guide will help you to make the right changes and this guide will help you to make cooking easier and faster.
Don't Be Afraid to Improvise
If you don't have all of the ingredients for a recipe then don't be afraid to improvise by using what you have already. Cooking is a very creative hobby and you should feel as though you can mix things up from time to time. If you have a recipe that calls for ground beef then use chicken or even pork in its place. If you have a recipe that needs rice wine vinegar then as a general rule you can use any other white vinegar in its place. If you are stuck for recipe ideas then you can use this easy crockpot beef stroganoff recipe to get started.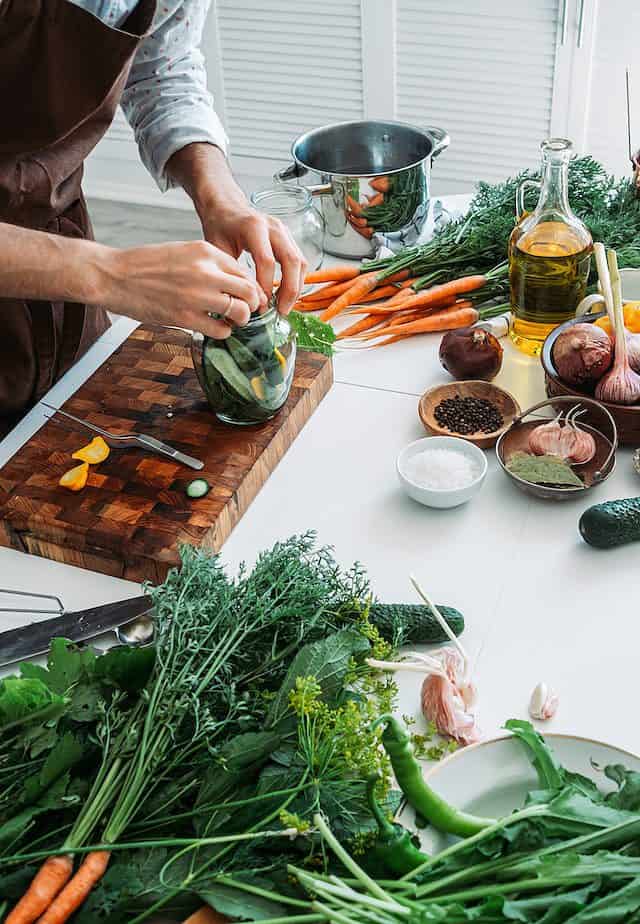 Make it Easy to Tidy Up
When the time comes for you to cook, it is wise for you to try and use baking sheets and various other protective coatings. The great thing about doing things like this is that it makes food stains way easier to clean up and when you're done, you can throw away the parchment. 
Store Recipes on a Tablet
Having to go through all of your recipe books can be hard work, so you need to make sure that you save them on a tablet where possible. If you do this then you can access all of your recipes digitally and this can work in your favour. If you want to make changes to any recipes you may have saved then you can do this with ease without having to scribble over the books you have.
Get a Sharp Knife
One of the most important tools you could hope to have in the kitchen would be a sharp kitchen knife. If you do not have one already then buy a good chef's knife as this will help to set you up for success. The last thing you want is to spend all of your time cutting up ingredients with a blunt knife as it will make the task way harder than it needs to be, and it can even lead to accidents. If you do not have the budget to buy a good knife then simply invest in a knife sharpener as this can restore the knives you have already.
Thickening Soups and Stews
If you want to thicken a soup or stew and don't have time to reduce it for hours on end then use corn starch. Simply mix this with some cold water and then add it to the stew. You can then add this to the sauce and within a matter of seconds, you will see a huge difference. 
So as you can see, you can easily make cooking faster and easier for yourself and if you follow this guide then you will soon find that your meals become way less stressful to make.
More Articles to Read:
Why You Should Start Pickling Food