The Best Ways to Save Family Recipes
We may earn money or products from the companies mentioned in this post.
The Best Ways To Save Family Recipes
Family recipes are more than just a delicious dish— they're a part of the family history. Those recipes that are handed down from generation to generation inspire memories, stories, and the bitter-sweet taste of nostalgia.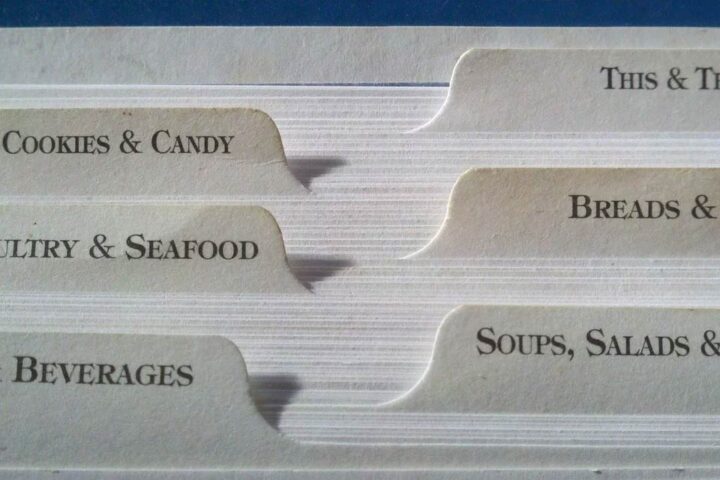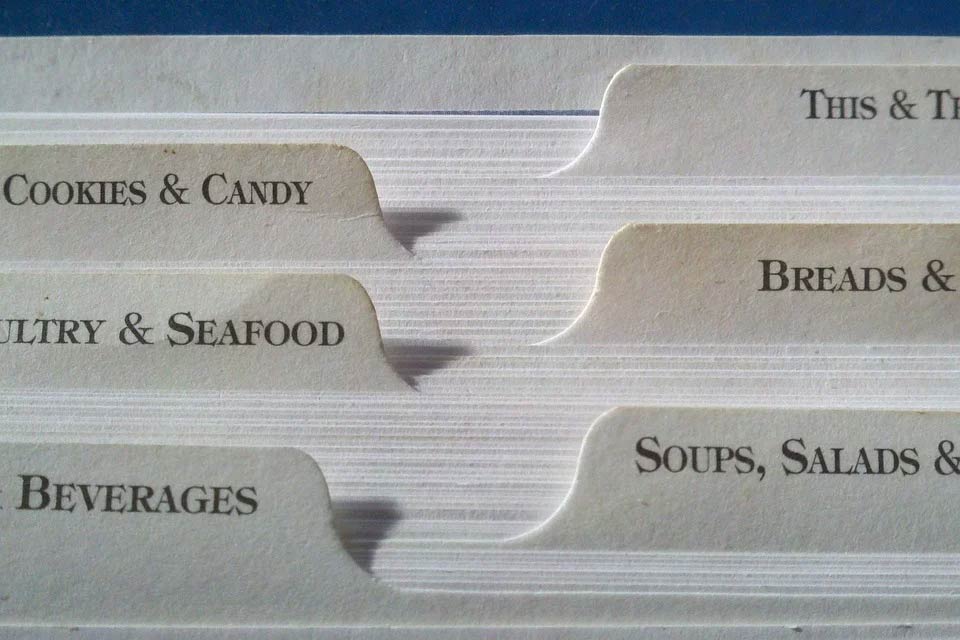 There are various ways to save family recipes so that everyone can enjoy them. Here are some of the best ways to preserve these treasures so that you can pass them along for years to come.
Copy Original Recipe Cards
The easiest way to save your family recipes is to copy the original recipe cards via photocopier or scanner. You can put photocopied recipes together in a simple binder that's easy to replicate and hand along. The benefit of scanning original recipe cards and digitizing them is that they're more versatile and easy to use for other projects. When you copy the originals, handle them with the utmost care. Then, store them in a cool, dry area and use the copies when cooking.
Create a Shared Drive or Pinterest Board
An easy way to share your family recipes is to create a shared drive that everyone can access. Upload the digital copies you've scanned into DropBox or Google Drive.
Alternatively, you can transcribe the recipes onto a website and create a family Pinterest page for easy sharing. Having the website is a great way to grant access to family members around the world and ensure everyone has access.
Print Heirloom Cookbooks
Heirloom cookbooks are a beautiful collection of family recipes and memories. This project is a combination cookbook and photobook, allowing you to preserve the cherished stories that go with each dish. You can even make this project a family affair by asking everyone to submit their favorite recipe.
Have them share their favorite story about the family member who used to make it. One of the benefits of a family recipe book is that they're easy to replicate, so everyone can enjoy the experience of flipping through the pages.
Create a Vintage Recipe Box
Keep your recipe storage traditional and simple with a custom-made vintage recipe box to store your cards and clippings. Have a custom piece made and engraved on Etsy or pick up a simple wooden box from the craft store to decorate yourself.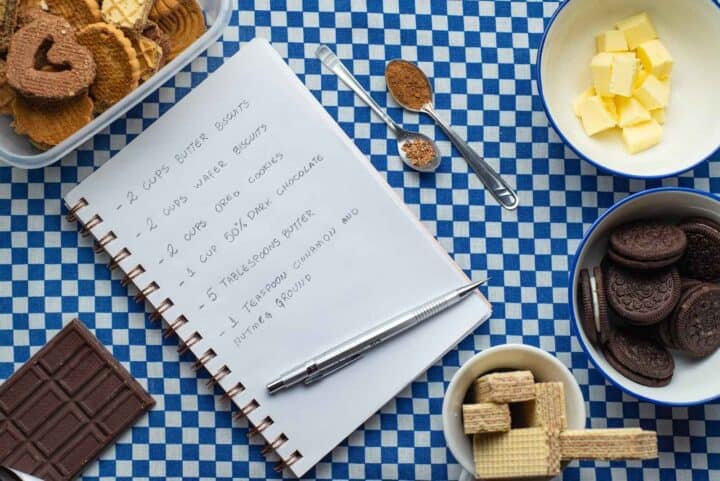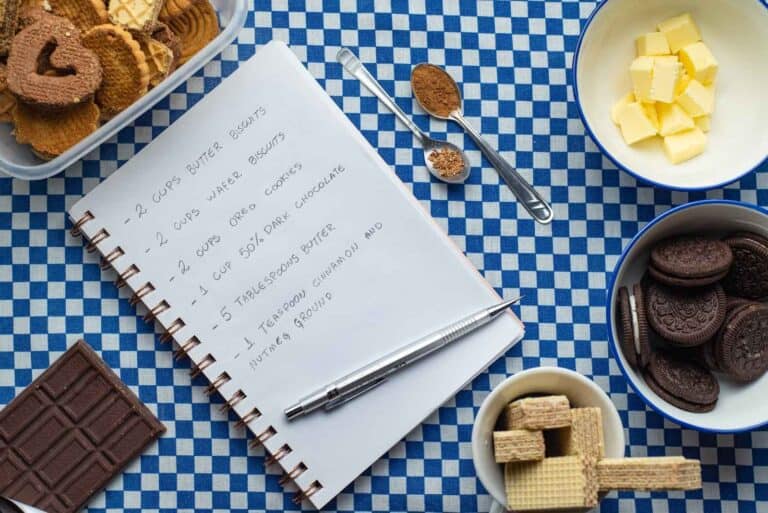 Taking a DIY approach to the vintage recipe box is a great project for kids. Have your children decorate the box with their handprints, bright colors, and messages of love.
Print Favorites on Fabric
One of the more functional, interesting ways to keep your family recipes is to have them printed on fabric. Turn your Grandma's cookie recipe into a beautiful apron or turn her best Thanksgiving dinner recipes into cloth napkins. 
Choose a durable fabric that will withstand the test of time and its purpose in the kitchen. You can create custom printed fabric on Spoonflower so that the ink is woven in, rather than having a silkscreen or vinyl cutting that will deteriorate with use. 
Frame Recipe Cards as Art
Finally, turn your original recipe cards into a work of art by framing them and arranging them on the kitchen wall. You can create a gallery wall of family recipes that you can remove to use as needed. The benefit of this approach is that it makes a unique interior design scheme while adding a protective layer of glass while cooking.
If you choose to frame the originals, be mindful of their placement on the wall. Try to avoid concentrated sunlight, as this can cause the cards to fade and deteriorate over time. There are endless options for preserving cherished family recipes. Use these methods for keepsakes, gifts, and cooking guides for future events.
Family Favorite
With Thanksgiving fast approaching, you most certainly will want to save this recipe for Turkey Frame Soup.
Up Next: Six Cooking Tips to Help You Survive