Taco Casserole on Lettuce
We may earn money or products from the companies mentioned in this post.
Taco Casserole on Lettuce
This super delicious taco casserole can be served one of two ways. On top of a bed of lettuce with all the usual taco toppings or served with corn chips as a taco dip. This recipe is not only easy and delicious it can be tailored to your family's liking. Taco casserole on lettuce is my favorite, while my hubby prefers to eat taco casserole like a dip.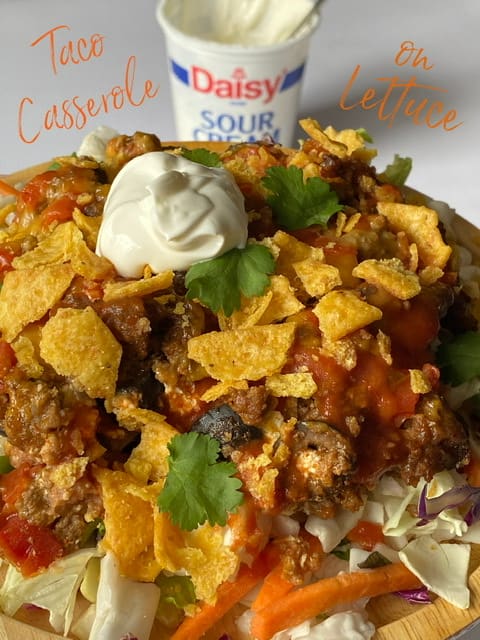 How's It Made
There are many, many recipes for taco casserole and taco dip. Here on Turnips 2 Tangerines we have several recipes for both. Layered Taco Dip A Family Favorite and Doritos Hamburger Bake Dish are two favorite recipes in my house. This recipe is different in the fact that it's made in layers. Canned refried beans are spread into a 3-quart baking dish, sour cream is spread on the refried beans. The next layer is the ground beef mixture and then the shredded cheese. The dish is baked until heated through and served with your favorite taco toppings.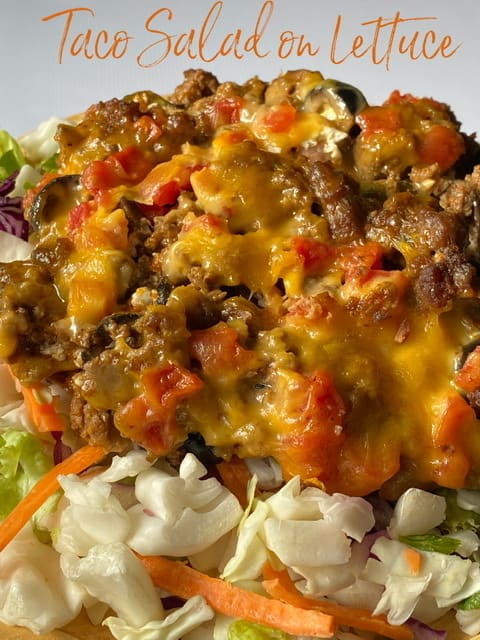 Cinco de Mayo in the US
In the United States, Cinco de Mayo is held on May 5th. It's a day to celebrate Mexican food, culture and traditions. It's also a great day to celebrate with Mexican drinks. Many people think that Cinco de Mayo celebrates Mexico's Independence Day and therefore is a holiday in Mexico. On the contrary, in Mexico, Cinco de Mayo is a low-key event and celebrated usually only in the city of Pueblo.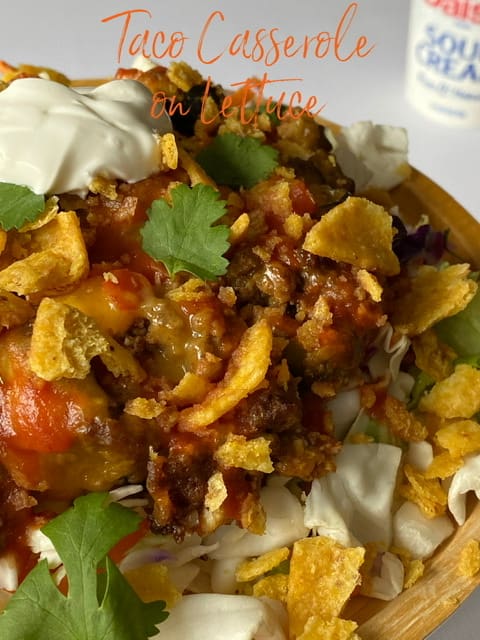 History of Cinco de Mayo in the US
In 1862, at the time the Battle of Pueblo took place, the United States was engaged in its Civil War. The defeat of the French at the Battle of Pueblo was not definitive, but it helped to starve off the French while the U.S. Union forces ward off their advances. Thus, Cinco de Mayo can be seen as a turning point in the Civil War. Cinco de Mayo was first celebrated in the United States in Southern California in 1863. This was to show of solidarity with Mexico against French rule.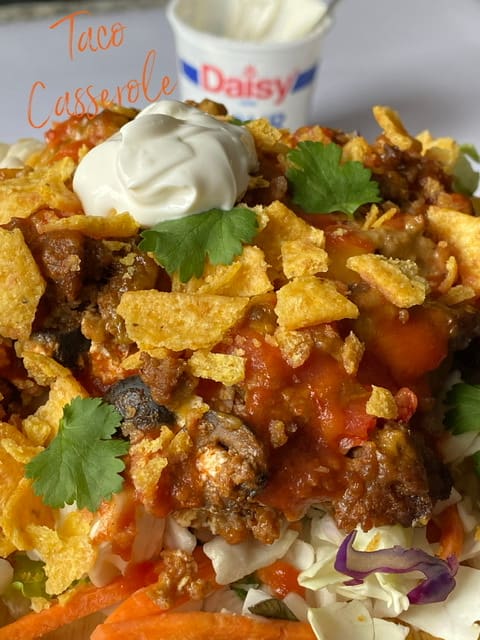 Just as Saint Patrick's Day is a day to celebrate Iris culture for Irish-Americans, Cinco de Mayo has become a day for Mexican-Americans to show pride in their unique culture. Since it's not widely celebrated in Mexico, the holiday can be considered more as a Mexican-American holiday than a Mexican one. Olé
UP NEXT: Hamburger Beef Barley Soup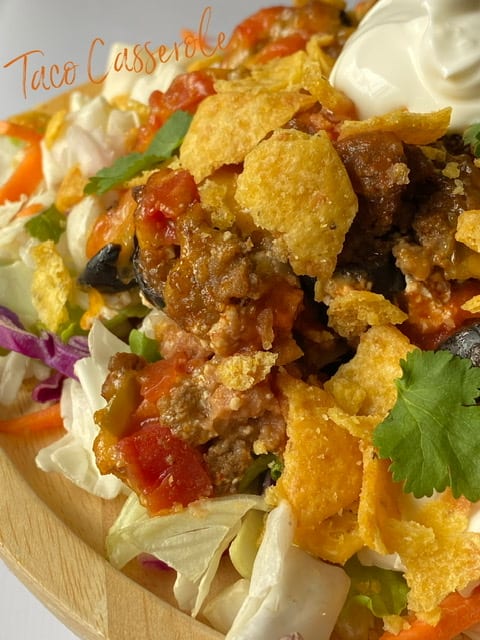 Taco Casserole is made with: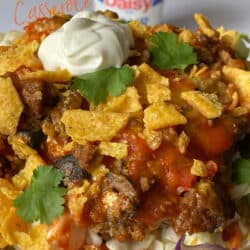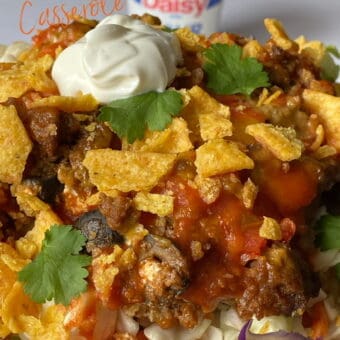 Taco Casserole on Lettuce
A delicious taco salad that can be served on lettuce or served as dip.
Ingredients
2

lbs.

ground beef

1

small

yellow onion, diced

1

envelope

taco seasoning

1

16 oz. can

refried beans

1

cup

sour cream

1

10 oz can

diced tomatoes with green chilies, drained

1/3

cup

black olives, sliced

2

cups

shredded Mexican cheese blend

2

cups

crushed corn chips

2

cups

garden salad mix

4

green onions, sliced

taco sauce

avocado, chopped

shredded cheddar cheese

cilantro and lime juice
Instructions
Preheat oven to 350 degrees. Brown the ground beef and diced onions in a large skillet. Cook over medium heat until the meat is cooked through. Drain off grease. Add ¾ cup water and taco seasoning mix. Bring to a boil. Reduce heat and simmer for 5 minutes, stirring occasionally. Stir in sliced black olives and chopped tomatoes with green chilies. Remove from heat. Set aside.

Spread the refried beans in an even layer in a 9 x 13 baking dish. Spread the sour cream over the refried beans. Top with cooked ground beef mixture, then with shredded cheese blend.

Bake, uncovered, 30 minutes, or until Cheese is melted and casserole is heated through. Serve with corn chips, lettuce mix, green onions, avocado, taco sauce, cilantro, lime and extra shredded cheese.
Recipe adapted from: The Cozy Cook