Surprise Carrot Cake
We may earn money or products from the companies mentioned in this post.
Surprise Carrot Cake with Cream Cheese Frosting
If you are a fan of Carrot Cake, you are going to Love this recipe. The "surprise" in this carrot cake recipe is the cream cheese center. This delicious Surprise Carrot Cake also has the traditional Cream Cheese Frosting that everyone loves on a carrot cake. My sister-in-law gave me this recipe a few years back. She served it on Easter Sunday and it was a huge hit. Especially with my hubby who claims to be somewhat of a carrot cake expert. Try this recipe for carrot cake and see what your family thinks!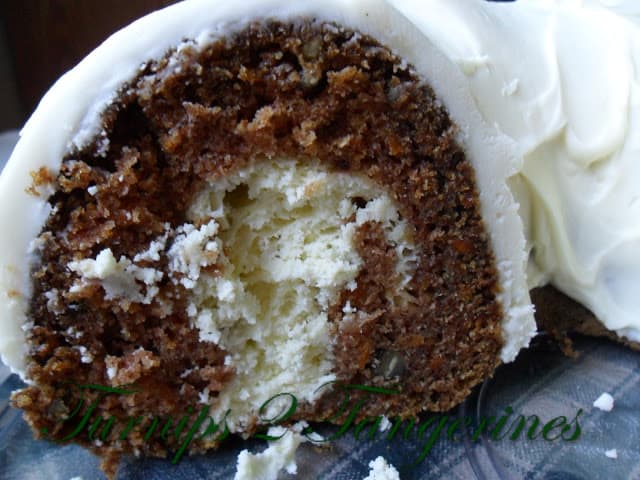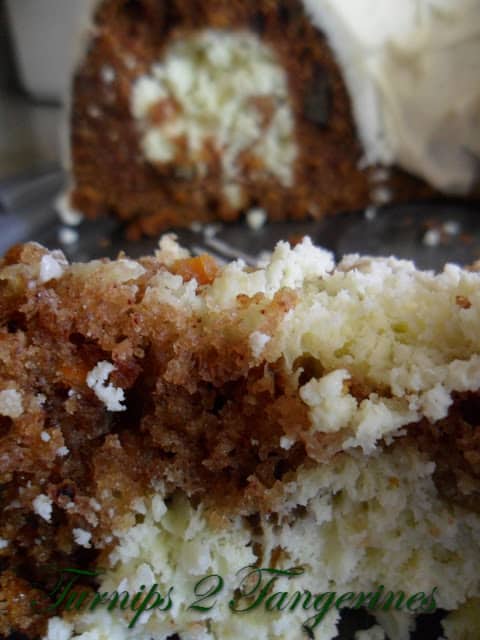 History of Carrot Cake
Carrot Cake is one of America's most classic dessert. It even has it's own 'day.' National Carrot Cake Day is February 3rd! Did you know that carrots have been used as sweeteners in cakes since medieval times? I certainly didn't. Recipes for carrot cake can be found in recipe books from as early as 1827. The oldest known recipe for carrot cake dates from 1892, found in a book of housekeeping tips from Switzerland.
Carrot cake was brought to the States with the G.I's after WWII, Because of rationing in Europe during WWII, carrots were used as a sweetener and therefore carrot cake was very popular. In the 1960's, this illustrious dessert became extremely popular and has been ever since. Who could resist a moist cake, filled with carrots? And what about the cream cheese frosting?!? No one, that's who! Don't forget to make Carrot Cake with Cream Cheese Frosting on February 3rd.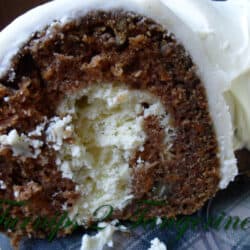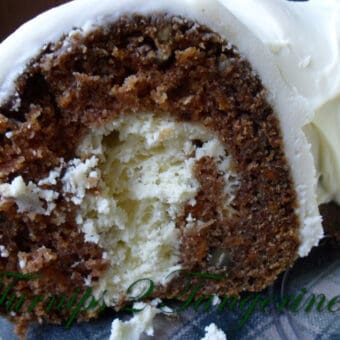 Surprise Carrot Cake with Cream Cheese Frosting
A new twist on an old classic. Carrot cake made with a layer of cream cheese.
Ingredients
3

eggs

1 3/4

cup

sugar

3

cups

shredded carrots

1

cup

vegetable oil

2

cups

flour

2

teaspoons

baking soda

1

teaspoon

ground cinnamon

1

teaspoon

pumpkin pie spice

1

teaspoon

salt

1/2

cup

chopped pecans or walnuts

1

8 oz package

cream cheese, room temperature

1/4

cup

sugar

1

egg

Cream Cheese Frosting

1

8 oz package

cream cheese, softened

1/4

cup

butter, room temperature

2

teaspoons

vanilla extract

4

cups

confectioners' sugar
Instructions
Preheat oven to 350º

In a mixing bowl, beat cream cheese and sugar. Add egg; mix well. Refrigerate while making cake batter.

In a mixing bowl, beat the eggs and sugar. Add carrots and oil; beat until blended. Combine the flour, baking soda, cinnamon, pumpkin pie spice, and salt. Add to carrot mixture; mix well. Stir in chopped pecans. Pour 3 cups batter into a greased and floured 10-inch bundt pan or fluted tube pan. Spoon cream cheese mixture over batter. Top with remaining batter.

Bake at 350º for 55 to 60 minutes or until a toothpick inserted near the center comes out clean.

Cool for 10 minutes before removing from pan to a wire rack.

Cool completely.

Make Cream Cheese Frosting

In a small mixing bowl, beat the cream cheese, butter and vanilla until smooth.

Gradually add confectioners' sugar. Beat well.

Frost cooled cake.

*Store cake in the refrigerator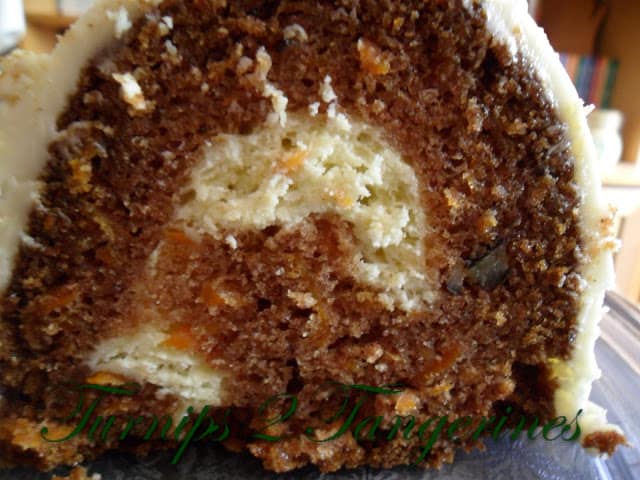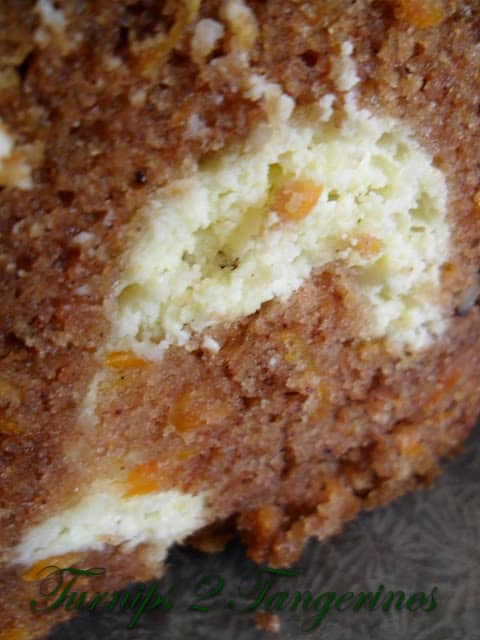 Looking for more Easter recipes? Try these; Strawberry Bread with Pink Glaze and Vegetable Bundles.
This recipe was made with Philadelphia Cream Cheese