Super Easy Hot Reuben Dip
We may earn money or products from the companies mentioned in this post.
Super Easy Hot Reuben Dip
If you love a good Reuben sandwich, you will love this recipe for Super Easy Hot Reuben Dip. It has been a family favorite for years. My family loves a good Reuben sandwich and we love our sauerkraut. Combine the sauerkraut with corned beef, Swiss cheese and and thousand island dressing and you have a delicious, crock-pot dip. Serve this yummy dip with pumpernickel or rye crackers and "What does that Spell!" "Hot Reuben Dip!"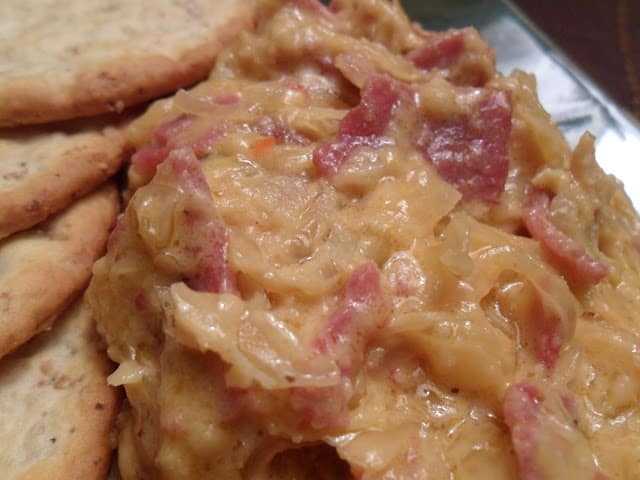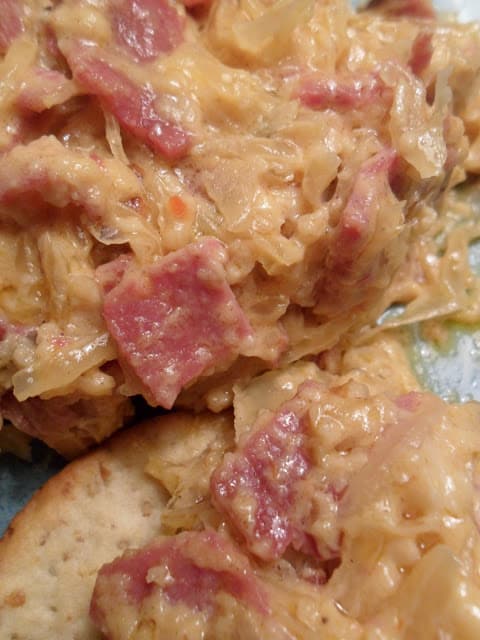 Corned Beef Or Pastrami
Often times when I want to make Hot Reuben Dip, my deli doesn't have any corned beef. When that happens, you can do one of two things; you can use packaged corned beef such as Buddig or substitute the corned beef with Turkey Pastrami, which my deli usually carries. You can also substitute regular pastrami also. Both will give the Reuben dip the same delicious flavor you'd want in a dip.
As For the Crackers?
As for "what" to serve this dip on…that's the big debate in my family. What should Reuben dip be served on..thin slices of rye and pumpernickel bread? Or should Reuben dip be served on rye or pumpernickel crackers? In my opinion, I say, "Who cares!" Serve the dip on all of the above but some members of my family think it's not a "true" Reuben if it's not served on Rye or Pumpernickel bread, but then again its a dip, so it should be served on a cracker…and the beat goes on…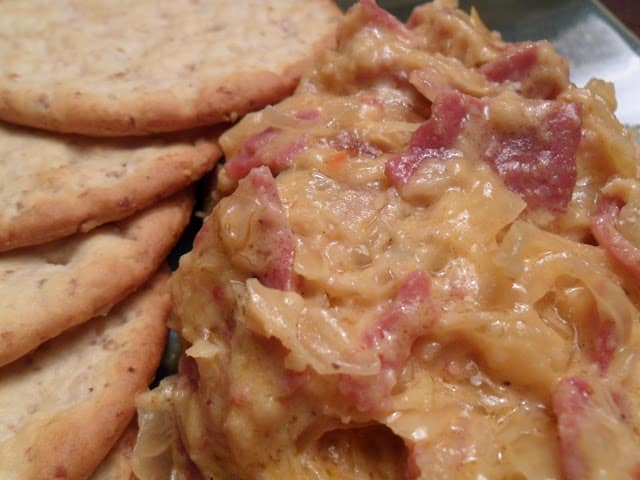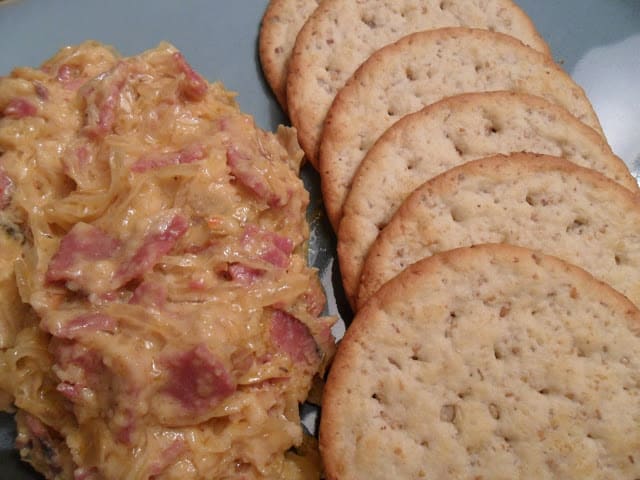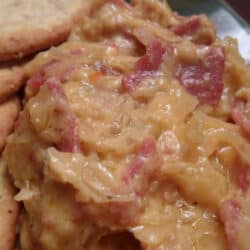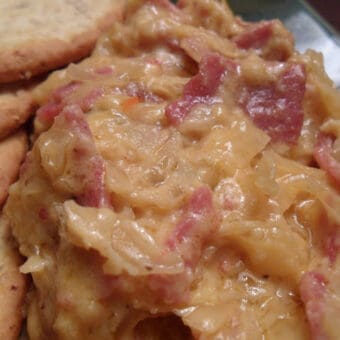 Hot Reuben Dip
Ingredients
2

16 ounce cans sauerkraut, drained

2

cups

shredded or cubed Swiss cheese

2

cups

cubed corned beef or pastrami

3

ounces

cream cheese, cubed

1

16 ounce bottle thousand island salad dressing

1

package pumpernickel bread sliced or rye crackers
Instructions
Mix all ingredients in a crock pot.

Heat on high until bubbly.

Turn crock pot to low or warm.

Serve with rye or pumpernickel bread and/or crackers.