Sun Tea How to Make this Summertime Classic
We may earn money or products from the companies mentioned in this post.
How to Make Sun-Tea
To "kick off " Memorial Day Week we are starting with this simple recipe. The tea is steeped outside using only the power of the sun, thereby avoiding having to turn on the stove to further heat up your kitchen on a possibly already hot week-end. Tea that is slowly steeped by the heat of the sun as opposed to brewed has a slightly different flavor and doesn't keep as well as traditionally brewed tea.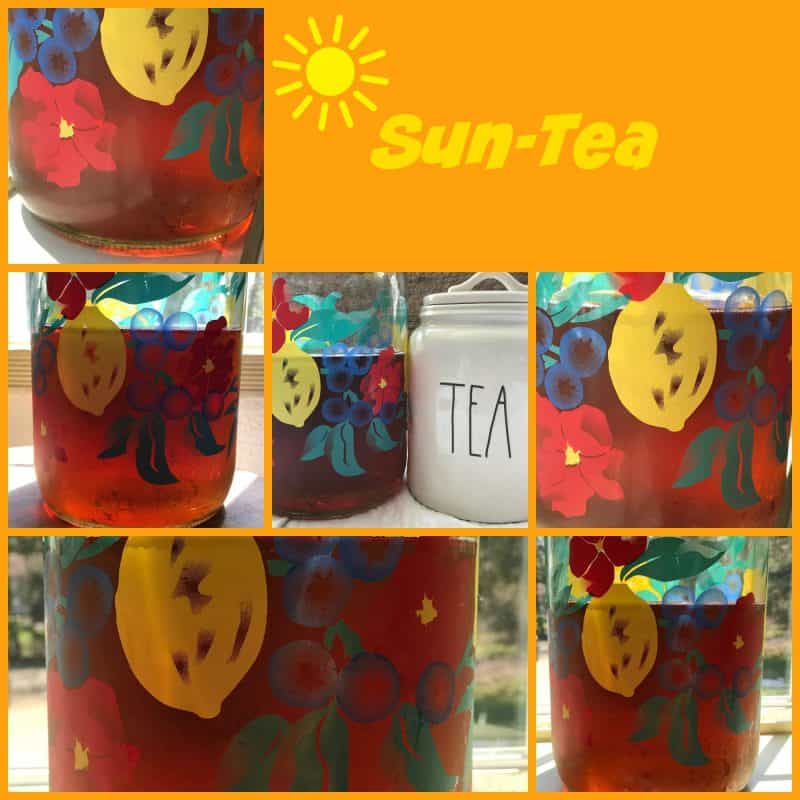 Consume Tea
Sun Tea should be consumed within two days of making, never a problem in my iced ice loving family. We always pour the tea into tall glasses over lots and lots of ice, sweeten with sugar, add some lemon wedges and fresh mint from my garden. Sometimes we add a splash or two of lemonade, my hubby's favorite way to sip iced tea. When making sun-tea, use your favorite traditional, fruit or herbal tea bags.
Brands of Tea
Our favorite brand of tea for making ice tea is Luzianne Tea. This brand of tea makes the very best iced tea. The website states; "The Luzianne name is steeped in Southern heritage. Luzianne began life in 1902, when William B. Reily, who owned a wholesale grocery business, moved from Monroe Louisiana to New Orleans. In New Orleans, he changed his emphasis to coffee and tea."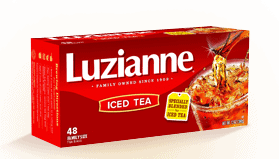 By 1932,
"By 1932, the Luzianne brand was established throughout the Southeast, as was its reputation for selling the region's finest coffee and tea. Today, Luzianne is still revered as the gold standard of Southern refreshment. For authentic Southern iced tea, look no further than Luzianne. With over a hundred years of heritage and iced tea experience, there's nothing as refreshing as a glass of home-brewed Luzianne iced tea." We agree!
How to Make Sun-Tea
Author:
Prep time:
Cook time:
Total time:
An easy way to make brewed tea without heating up the kitchen on a warm summer day.
Ingredients
5 tea bags
2 quarts good tap water or bottled water
Ice cubes, for serving
Sugar, fresh mint, and lemon wedges, for serving
Instructions
Place the tea bags in a 2-quart glass jar with a lid and fill it with the water. Put the lid on the jar and place it outside in a hot and sunny location. Let the tea steep until it reaches the desired strength, 3 to hours. Move the jar, if necessary, to keep it in direct sunlight. Remove and discard the tea bags and store the jar of Sun Tea in the refrigerator; it will keep for 2 days. Serve the tea in tall, ice-filled glasses, letting each person add their own sugar, lemon and mint to his or her liking.
Recent Recipe:
Another fantastic recipe to enjoy this summer, is this cool and slushy, Blackberry Brandy Slush