Sugar Cookie French Fries Food Find
We may earn money or products from the companies mentioned in this post.
Sugar Cookie French Fries Food Find
Hello, me again with another Food Find. Sugar Cookie French Fries Food Find comes to you via the candy store in Lakewood WI. Sweet Memories Candy Store is a stop for travelers, young and old, on their way up north. Nostalgic candy galore along with my granddaughters favorite Jelly Belly Jelly Beans. My personal favorite, creamy Wisconsin ice cream from Chocolate Shoppe Ice Cream.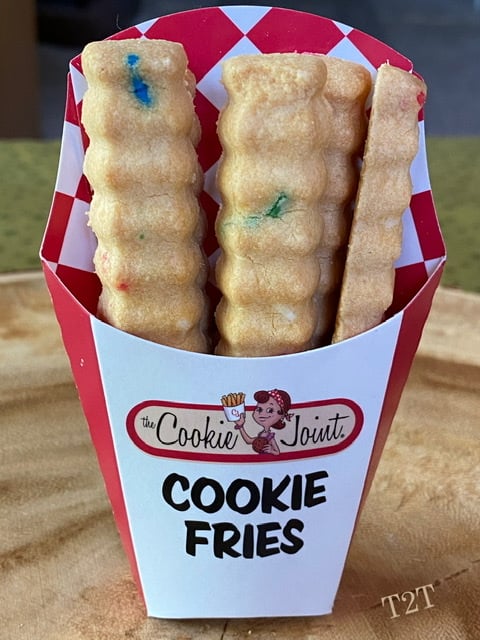 Fun Birthday Idea
In June when the school year ends and summer begins, we take a trip to the candy store with the grandkids. In August before school starts again, we head back to the candy store for one last visit. At least this was our routine until COVID-19. During the summer months, the candy store is extremely busy, so as to avoid the people and lines we have always preferred to do it this way. The candy store is open year-round but we might only visit the candy store once during the winter months.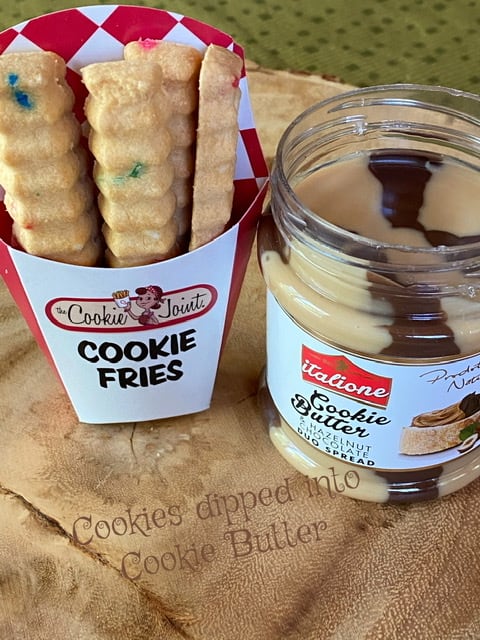 Serve with Sauces
When I saw these cute French fry cookies at Sweet Memories Candy Shoppe, what immediately can to mind was what a cute idea for a kids birthday party. Not only would they give you a "theme" for a party but heck, they're cookies and who doesn't like to eat cookies. Sauces can be made from buttercream frosting tinted red for ketchup, yellow for mustard or reddish-brown for bbq sauce. If time isn't on your side, use ready-made frosting and tint the frosting to your liking. There are so many options to choose from. For me this choice was a simple one. Dipping cookie fries into cookie butter seemed logical to me.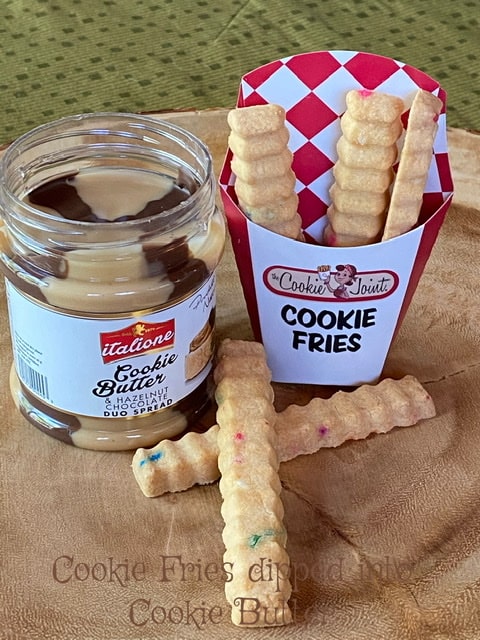 I purchased one 'order' of French fry cookies for $2.99. Depending on the size of your party, that really isn't a bad price for a party favor. If time permits, you can certainly make homemade sugar cookie fries using the recipe provided below. If you do decide to make homemade cookie fries, you'll no doubt need to plan ahead and purchase a French fry cookie cutter.
I happened to find one on Etsy from a shop called Cutsalatte. The cookie cutter is a tri which means it cuts out three fries at a time. Another fun idea, would be to stop by the $1.00 Tree and pick up a bag of small, plastic sauce containers and serve your cookie fries with "sauce" aka colored frosting. You can also serve cookie fries with Nutella, peanut butter, jam or whipped cream.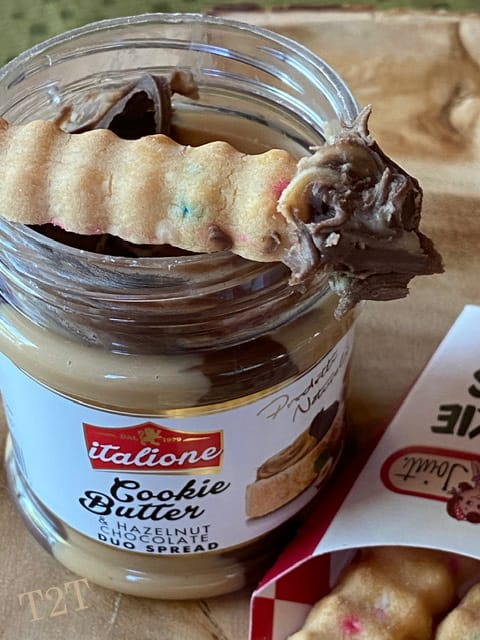 Who Invented Cookie Fries
Jill Balick and Susie Schuster started The Cookie Joint® as a way to express their love for all things cookies. Ladies, I can definitely relate to that:) Their goal was to create a new and different cookie. A reinvention of what a cookie could be and something truly innovative. I think they have succeeded. Jill and Susie pour their hearts into every aspect of their business. They continue to create new recipes with surprising flavors and fun, customizable packaging.
UP NEXT: Mini Elvis Banana Bread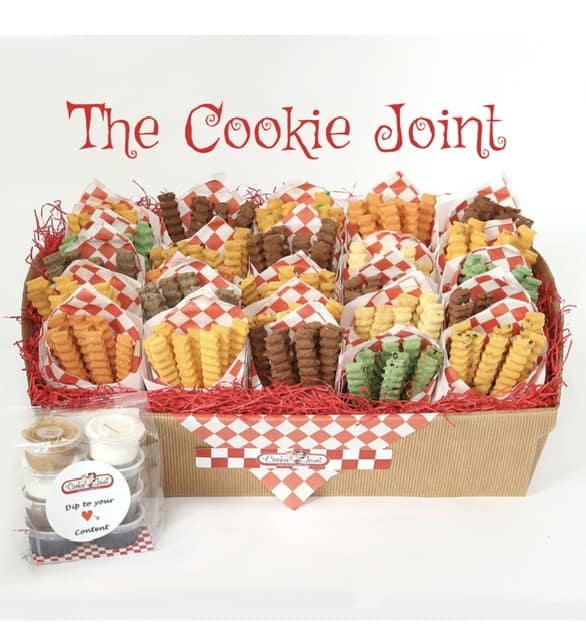 Cookie Fries are shortbread cookies, cut and shaped like crinkle-cut French fries. The fries are packaged in classic French fry cartons, and served with dipping sauces. The Cookie Joint is a true labor of love which makes every cookie from The Cookie Joint..Mmm-emorable.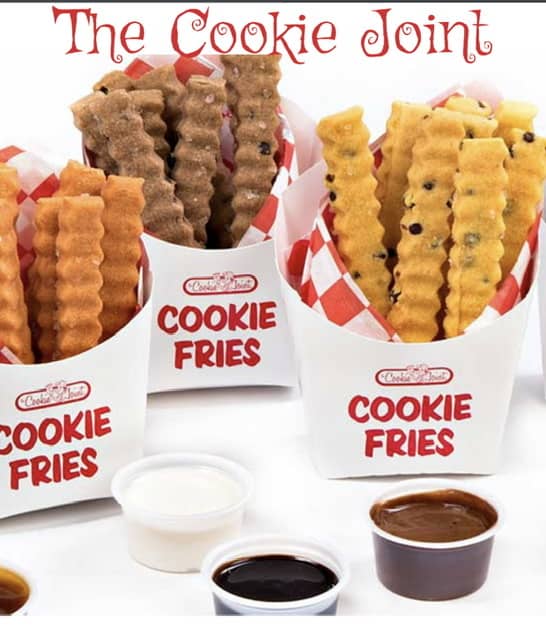 Looking for an easy chocolate pie recipe?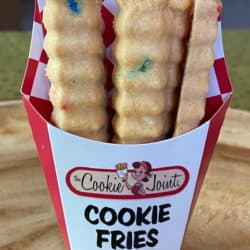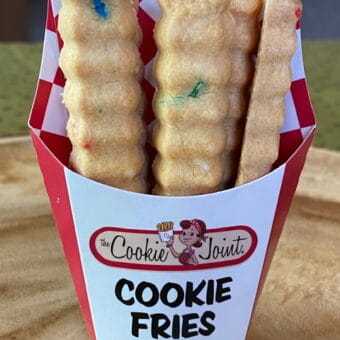 Sugar Cookie French Fries
Cookies made to look like French fries but taste like cookies.
Ingredients
1 ¼

cup

unsalted butter

1 ¼

cup

sugar

1 ½

tsp

vanilla extract

2

eggs

3 ½

cup

flour

1

tsp

baking powder

½

tsp

salt
Instructions
Preheat oven to 375 °F.

In a medium bowl, combine flour, baking powder and salt. Set aside.

In a stand mixer, cream butter, sugar and vanilla until light and fluffy. Add eggs one at a time. Add flour mixture and blend until combined.

Remove dough from mixer, wrap in plastic wrap and chill for half an hour.

Once chilled, divide dough into 2 parts. Roll dough between 2 sheets of parchment paper until it's approximately 1 centimeter thick. Chill sheets of dough for half an hour.

Once chilled, remove top sheet of parchment cut into strips of difference lengths to resemble French fries. Place onto a parchment lined cookie sheet and bake for 10-12 minutes.

To serve, sprinkle with sugar to resemble salt and use buttercream icing dyed with red food coloring to resemble ketchup
*Recipe Note: I have not made this recipe for Sugar Cookie French Fries from Food Network Canada. Nor have I purchased the crinkle cut cookie cutter from Etsy.
**Hope you're hungry for blueberries! Tomorrow I'm heading to Blueberry Haven with my grandkids to pick some blueberries.
**italione cookie butter can be purchased at the Dollar Tree or on Amazon.