Stuffed Chicken Breasts Reuben Style
We may earn money or products from the companies mentioned in this post.
Stuffed Chicken Breasts Reuben Style
Here's a recipe for all of you Reuben Sandwich Lovers out there. Stuffed Chicken Beasts Reuben Style are stuffed with the same ingredients that are used to make a Reuben sandwich. Corned beef, Swiss cheese, and sauerkraut. The stuffed chicken breasts are then placed in your slow cooker and topped with a sauce made of cream of chicken soup, thousand island dressing, red wine vinegar and extra diced corned beef. Talk about good!
Memorial Day and Grilling
Memorial Day traditionally centers around parades, picnics, and kicking off the summer grilling season. But what do you do if it rains??? Simple…you bring out the slow cooker and make these yummy Stuffed Chicken Breasts, Reuben Style. Whether your staying at home, visiting friends, hosting a party or spending time at the campground, you can always plug in a slow cooker, so don't let the rain ruin your fun.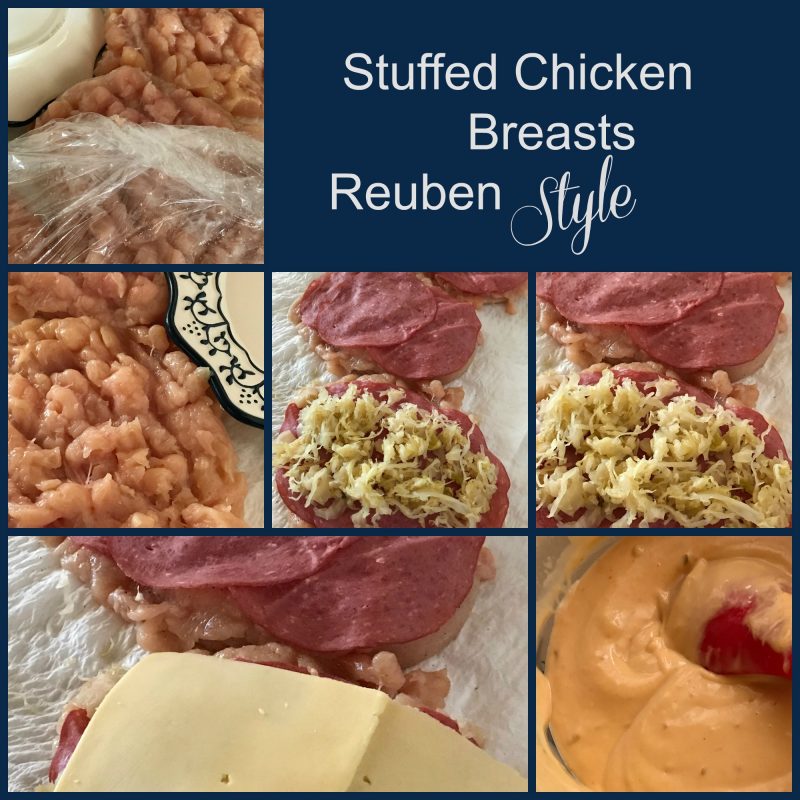 Slow Cooker Recipe
This fast and easy slow cooker recipe is sure to become a new family favorite. The flavor is terrific and the chicken becomes fork tender. The sauce is  delicious with bits of corned beef and Swiss cheese that has oozed out from the filling. Spoon some of this tangy sauce over the chicken breasts just before serving. Serve Stuffed Chicken Breasts Reuben Style with slices of buttered rye bread for that authentic Reuben taste.
How to Tenderize with Small Plate
In this recipe, you'll need to tenderize your chicken breasts. If your like me, and don't own a meat mallet style meat tenderizer, don't worry. Here is a great Kitchen Tip. Rinse and pat dry chicken breasts. Lay chicken breasts between two sheets of plastic wrap, one sheet on the bottom, one on top. Holding the small plate, pound the side of the plate up and down over the top of the chicken breasts.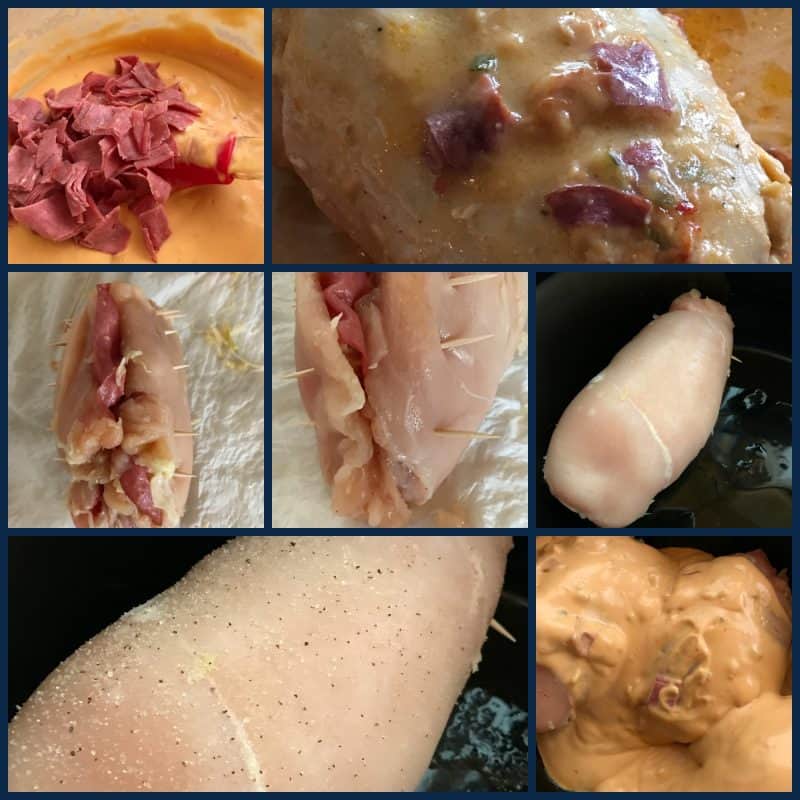 Look at Thrift Stores
Keep pounding the chicken breasts with the side of the plate until the chicken breast is fully tenderized. In a pinch this method works great. With as many thrift stores that I frequent you would certainly think that I would have a meat mallet tenderizer. I don't tenderize meat often but maybe if I had one, I would! I'll have to start looking for a meat tenderizer on my next thrift store adventure, this will give me something to search for.
If My Memory Serves Me
If my memory serves me right, and most times it doesn't, I did own a wooden meat mallet style tenderizer once, a long time ago. One night when I got home from work I found my wooden meat tenderizer laying on the counter top broken. The next morning I asked the kids why the meat mallet was broken? I got the usual "I dunno." I then asked, "How come when I'm at work things seem to get broken, but no one knows how?" "I dunno."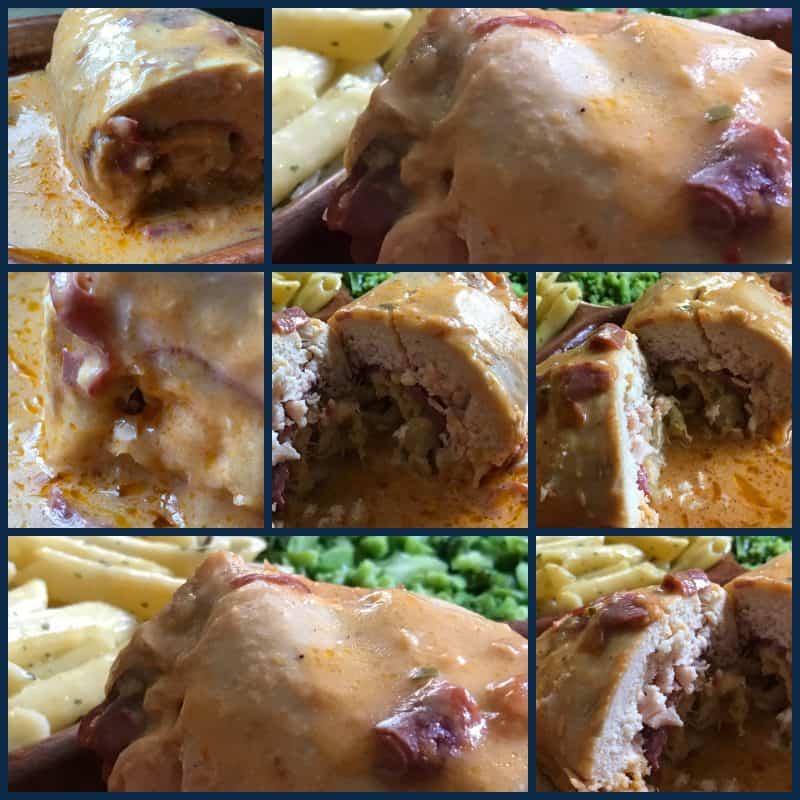 Things Get Broken
When I was a working mom, I came home from work often to find things that got mysterious "broken." My son had a knack for breaking things and then putting them back together again so you didn't even know it was broken. Even though it was broken, it appeared not to be. He accomplished this by applying absolutely no glue whatsoever. Bobby was also the type of kid that would lean against the wall and ask, "What are your doing?"
Bobby's Handiwork 
I would reply, "Painting." We would then have a huge blotch of paint on his arm. Here are a few examples of Bobby's handy work. Opening a kitchen drawer would result in the handle falling off, a picture hanging on the wall would appear to be crooked, if you straighten the picture, it would fall off the wall. Back in the day when toothbrushes still hung from metal toothbrush holders attached to the wall, lifting your toothbrush out of the holder meant your toothbrush and the metal toothbrush holder usually landed on the floor or worse yet, in the toilet.
Chicken Recipes
Hungry for more Chicken Recipes? Try these Creamy Lemon Chicken and Lemon Butter Chicken
Stuffed Chicken Breasts Reuben Style
Recipe Type
:
Chicken/Dinner
Author:
Prep time:
Cook time:
Total time:
Ingredients
2 tablespoons oil
1 can cream of chicken soup
1 can thousand island dressing
1 tablespoon red wine vinegar
1 small can sauerkraut, well drained
6 slices Havarti or Swiss deli sliced cheese
14 slices Buddig Original Corned Beef, divided
3 large boneless, skinless, split chicken breasts
garlic pepper seasoning
Instructions
Turn slow cooker to high.
Drizzle oil in the bottom of slow cooker.
Leaving cover off, let slow cooker heat up wile preparing chicken breasts.
In a medium bowl, stir together cream of chicken soup, thousand island dressing and red wine vinegar. Dice 5 slices of corned beef, add to chicken soup/dressing mixture and set aside.
Tenderize chicken breasts between sheets of plastic wrap.
Lightly season tenderized chicken breasts with garlic pepper seasoning.
On one tenderized chicken breast, layer 3 slices corned beef, drained sauerkraut and 2 slices of cheese. Carefully roll up and secure with toothpicks. Place stuffed chicken breast, toothpick side down in heated slow cooker. Repeat with remaining chicken breast.
Lightly season stuffed chicken breasts with garlic pepper seasoning.
Spoon soup/dressing mixture over chicken breasts in slow cooker. Turn slow cooker to low and cook, covered 6 to 8 hours.
For this recipe we like to use Buddig, Franks Kraut