Stuffed Cabbage Rolls
We may earn money or products from the companies mentioned in this post.
Stuffed Cabbage Rolls
Dia dhuit! Stuffed Cabbage Rolls are perfect for St Patty's Day or any day. This is one of our most requested recipes. Sauerkraut and lemon zest add that extra something special. The filling is also great to stuff several of our favorites vegetables such as green peppers, tomatoes or zucchini. The combination of ingredients makes this recipe one of my absolute favorites. Make Stuffed Cabbage Rolls when cabbage is at its peak in October.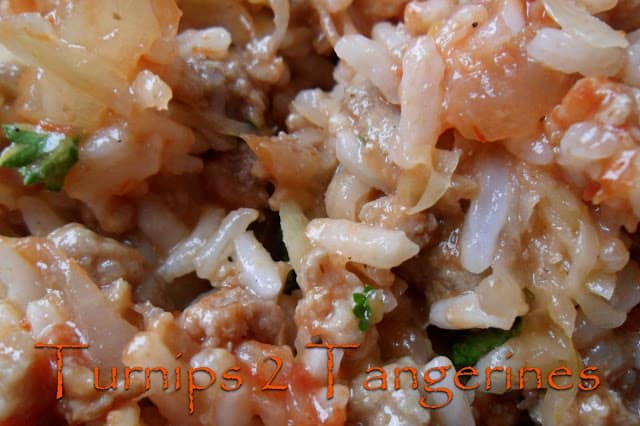 Everything But…
The filling for the cabbage rolls has everything included but the kitchen sink! Ground beef, turkey, pork or lamb can be used, or a combination of all would work. Our favorite is a mixture of ground turkey and pork. My sister makes this same recipe, but she buys what is called "meatloaf' mix that she can pick up at her local grocery store. I believe it's a mixture of ground beef, pork and sausage, I could be wrong on that but you get the picture.
Other Ingredients Include
Other ingredients include chopped onions, cooked white rice, and an egg. Spices include salt, pepper, and allspice. The recipe calls for using fresh parsley. Normally I would say to substitute dry parsley for the fresh but in this recipe, fresh is a must. The flavor of fresh parsley shines through in this recipe. That also goes for the lemon. Use fresh squeezed lemon juice and freshly grated lemon zest. Again, the fresh flavor shines through.
Sauerkraut
You might think it odd that sauerkraut is added to this recipe since sauerkraut is basically cabbage. You might even think, "Isn't that a lot of cabbage?" It is a lot of cabbage if you don't care for cabbage or sauerkraut, (but if that's the case, you probably won't be making this recipe anyway:) but if you do like cabbage and sauerkraut, then you're going to love the addition of sauerkraut to the filling and sauce you cook the stuffed cabbage leaves in.
With all that being said, let's get on to the recipe and get started making Stuffed Cabbage Rolls!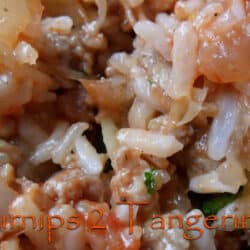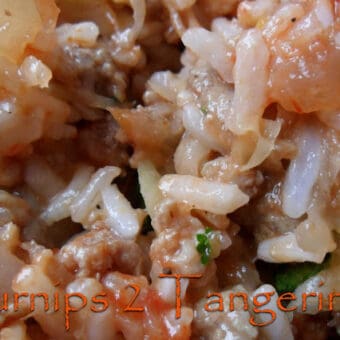 Stuffed Cabbage Rolls
A great recipe to make for St Patrick's Day or in the fall when cabbage is at it's peak.
Ingredients
16

large

cabbage leaves

2

pounds

ground beef, ground turkey, ground pork, ground lamb or combination of all

1

cup

chopped onions

2

cups

cooked white rice

1

egg slightly beaten

1/4

cup

plus 2 tablespoons snipped fresh parsley

1/2

teaspoon

salt

1

32 oz jar

sauerkraut, rinsed and drained, divided

2

15 oz cans

tomato sauce or tomato soup

2

tablespoons

tomato paste

1/4

cup

water

1/4

cup

packed brown sugar

4

teaspoons

lemon juice

1

tablespoon

lemon zest

1/8

teaspoon

ground allspice

1/8

teaspoon

pepper
Instructions
Trim veins from cabbage leaves. Immerse leaves, four at a time, into boiling water. Cook for 2 to 3 minutes or just until leaves are limp. Carefully remove leaves with tongs or a slotted spoon. Drain well.

For filling: In a large skillet, over medium heat, cook ground meat and onion until meat is browned; drain off fat. In a medium bowl combine cooked meat mixture, cooked rice, egg, parsley, salt, 1 cup sauerkraut, 1-15 oz can tomato sauce, tomato paste, water, brown sugar, 2 teaspoons lemon juice, lemon zest, allspice and pepper. Mix well.

Lightly grease 3-quart rectangle baking dish. Mix together 1-15 oz can tomato sauce, rest of sauerkraut, 2 teaspoons lemon juice, and 2 tablespoons snipped fresh parsley. Mix together well and pour into prepared baking dish.

Place about 1/3 cup of the filling in the center of each cabbage leaf: fold in sides. Staring at an unfolded edge, carefully roll each leaf, making sure folded sides are tucked into the roll. Arrange cabbage rolls on sauerkraut mixture in baking dish. Sprinkle any left over meat mixture over cabbage rolls.

Bake, covered, in a 350º oven about 45 minutes. Remove foil, bake an additional 15 minutes or until heated through.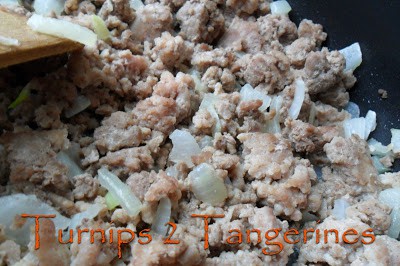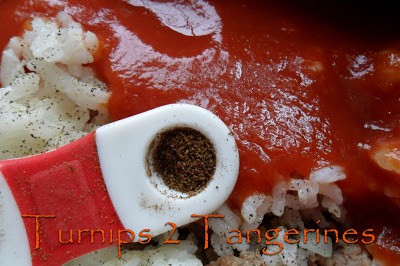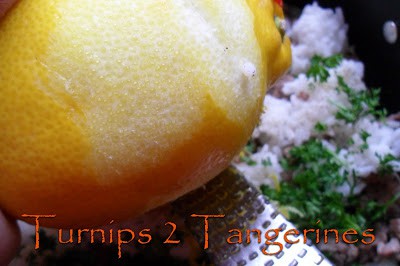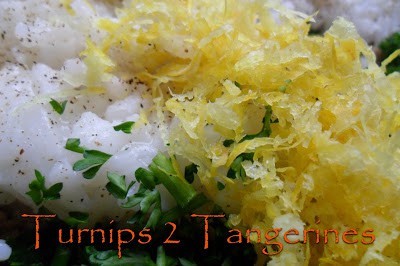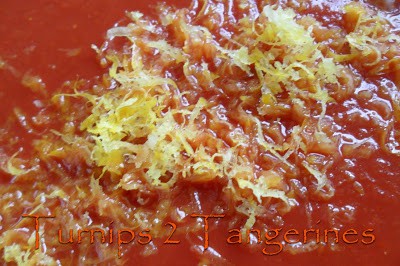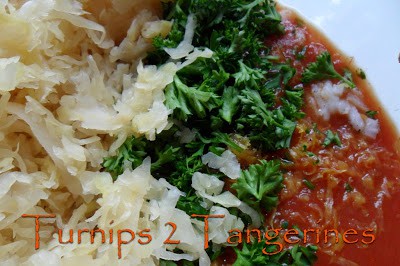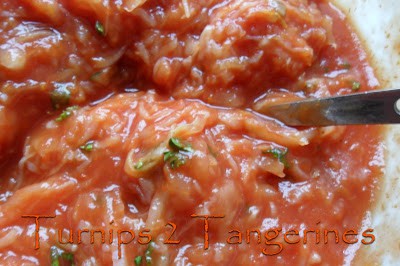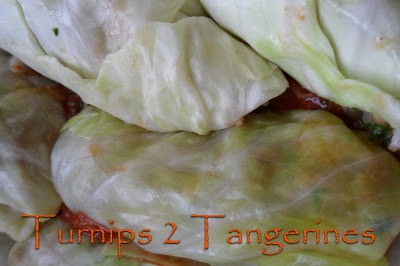 Franks Kraut was used in this recipe. Franks Looking for another recipe using sauerkraut?? Give this recipe a try, Sauerkraut Casserole