Strawberry Rhubarb Pie Filling
We may earn money or products from the companies mentioned in this post.
Strawberry Rhubarb Pie Filling
Rhubarb Strawberry Filling can be used in any recipe that calls for a tart, sweet filling. This filling is delicious in a pie, fruit bar recipes or even in bread recipes. There is no mistaking the flavor combination of rhubarb and strawberry. After all rhubarb and strawberries are meant for each other.
The tartness from the rhubarb and sweetness from the strawberries, blend together perfectly.
More Popular
It seems to me that over the past few years the combination of rhubarb and strawberry has made a somewhat of a comeback on today's market. I seem to see more and more of this flavor pairing with good reason. Rhubarb and Strawberry are mean for each other. Together they make a fantastic fruit filling that is perfect to use as a filling for pies, bars, crisps or even spooned over vanilla ice cream. Restaurants and bakeries now feature rhubarb-strawberry filling on the menu and you can now find plenty of recipes calling for this combination.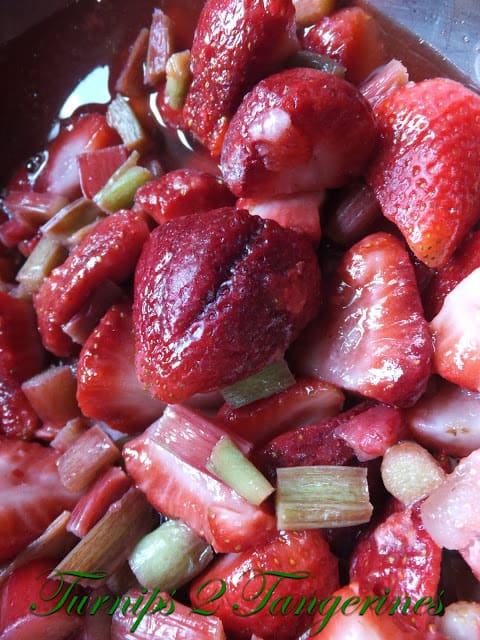 Fast and Easy
This Rhubarb Strawberry Filling can be frozen, thawed and used in any of your favorite rhubarb recipes or your favorite strawberry recipes. This recipe takes under an hour to prepare from start to finish, with the majority of that time spent on slicing the fruit. For best flavor results use fresh picked strawberries and rhubarb.
Today's Special: Italian Tiramisu Dessert Dip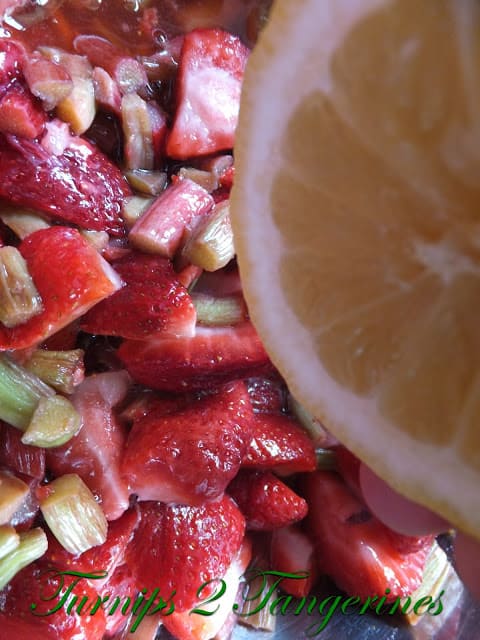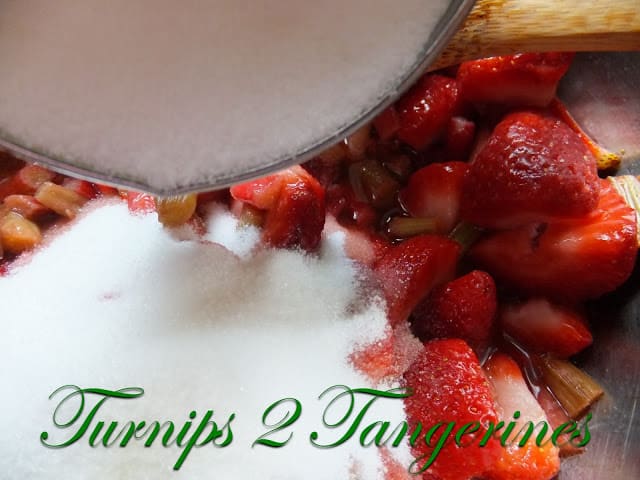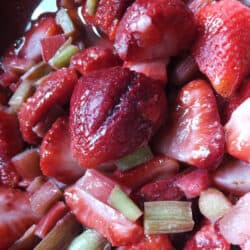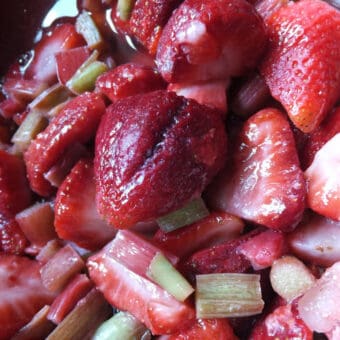 Strawberry Rhubarb Pie Filling
Super Delicious in Pies, Coffee Cakes and anything else you can think of!
Ingredients
4

cups 

fresh or frozen rhubarb, sliced

4

cups 

fresh or frozen whole hulled strawberries, sliced in half

2 to 4

tablespoons 

water

2

tablespoons 

fresh lemon juice

1

teaspoon 

lemon zest

1

cup 

sugar

1/3

cup 

cornstarch
Instructions
In a medium saucepan, combine fruit and water, cook over medium heat for 5 minutes.

Add fresh lemon juice and lemon zest to fruit mixture, stir.

In small bowl, combine sugar and cornstarch; add to fruit mixture.

Cook and stir 4 to 5 minutes or until mixture thickens and is bubbly, stirring constantly. Remove from heat and cool slightly. Use an immersion blender to blend fruit into a filling consistency. Cool.