Strawberry Banana Cheesecake Fluff
We may earn money or products from the companies mentioned in this post.
Strawberry Banana Cheesecake Fluff
With strawberry season right around the corner, more specifically in June here in northern Wisconsin, I thought I'd share three new recipes that I tried over the winter using strawberries. Starting with this delicious recipe for strawberry banana cheesecake fluff. Originally, I saw a version of this recipe floating around Pinterest. When I read the list of ingredients I said to myself, "I can make this into an easy recipe using Philadelphia Ready to Eat Cheesecake Filling, Strawberry Banana Cheesecake Fluff was born. After all, everyone loves strawberries and bananas together eh and who doesn't like cheesecake!?
Nothing Compares To You
While nothing compares to the taste of fresh strawberries, there are times when you can get away with using store bought strawberries. But with this recipe and actually all of the strawberry recipes I'll be sharing with you, that's not the case. Even though I initially used store bought strawberries the first time I made this, I kept thinking, this would taste soooo much better made with fresh strawberries. This June, when the strawberry season has arrived I'm going to head on over to my favorite strawberry farm, (I'll call ahead with my order because I can't pick my own strawberries anymore) and pick up my berries. Where is my favorite place? Berryland of course! Located in Abrams Wisconsin, on Hwy41/141 about 20 minutes north of Green Bay.
Philadelphia Ready to Eat Cheesecake Filling
Now you can have your cheesecake and eat it too, in under 2 minutes too! Simply spoon the filling into a ready made graham cracker crust, smooth out the top and you've got cheesecake! Now obviously this filling isn't going to taste like the real deal but in a pinch or if you're going to use it in a recipe such as this particular one, you have yourself a real winner. I've used Philadelphia Ready to Eat Cheesecake Filling in recipes like this one; Mini Minty Cheesecake Brownie Cups with no complaints. Another recipe that was a huge success; Maple Walnut Cheesecake Tarts and Oreo Cheesecake Fillo Shells.
Recipe Ideas
Strawberry Banana Cheesecake Fluff is very versatile. Simply by adding some mini marshmallows, pastel colored mini marshmallows would be nice or chopped nuts such as; macadamia or walnuts. Not a fan of bananas? Add fresh blueberries or peaches. Another Recipe Idea: if you're not crazy about using all ready to eat cheesecake filling, fold in some cool-whip whipped topping and/or one container snack-pack size of vanilla pudding into the filling. You can also fold in a few tablespoons of strawberry flavored fluff!

My only recommendation when making this salad, would be to make and serve it ASAP. My strawberries gave off a lot of water/juice, so it didn't stay fluffy for very long. However, there are lots of variables to take into consideration. The strawberries, any added stir in options and even the weather can change the outcome of any fruit type salad, including this one. With all that being said, give this recipe a try and see what you think…I give it a B+ 
UP NEXT: Almost Homemade Barbecue Sauce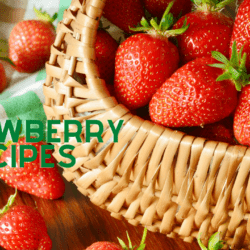 Strawberry Banana Cheesecake Fluff
Delicious and Easy! Perfect summertime salad!
Ingredients
4 - 6

strawberries

,

hulled and sliced

2

bananas

,

peeled and sliced

1

cup

or more Philadelphia Ready to Eat Cheesecake Filling

Possible OPTIONAL Ingredients:

Mini marshmallows

Chopped nuts

Coconut

Cool-whip

Vanilla pudding

Strawberry flavored marshmallow fluff
Instructions
In a bowl, toss together strawberries, bananas and any optional ingredients such as nuts, mini marshmallows or coconut. Fold in as much cheesecake filling as needed. *note: fold in cool whip, pudding or marshmallow fluff if using.*
Notes
*This simple salad can be doubled, even tripled with success!*