Sourdough Oatmeal Bread
We may earn money or products from the companies mentioned in this post.
Sourdough Oatmeal Bread
Sourdough Oatmeal Bread is delicious toasted and served with your favorite jam, jelly or honey. It's also great to use for making a lunch meat sandwich. An old-thyme favorite is a bologna and potato chip sandwich. Two pieces of bread, smeared with a small amount of miracle whip, one slice of bologna on the bottom slice, and a handful of potato chips on top of the potato chips. Place the second piece of bread on the potato chips and slight "squish" down. Delicious!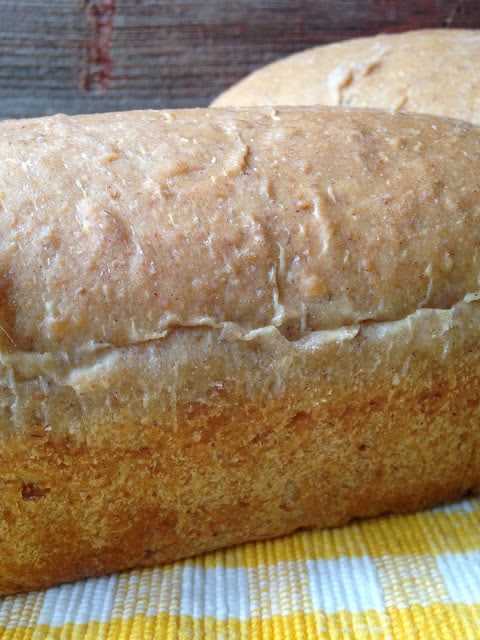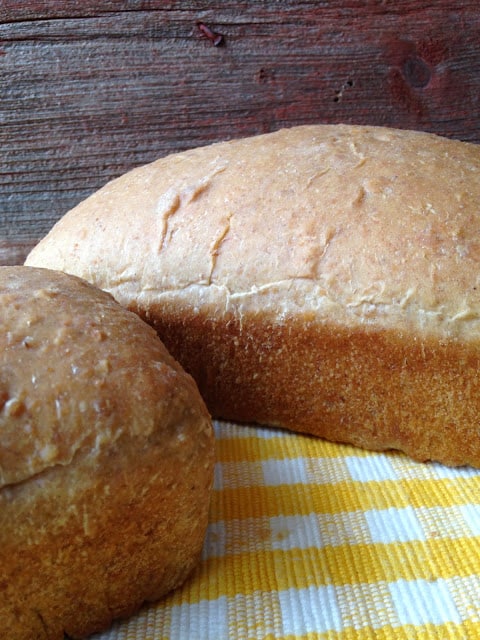 Easy to Make
Sourdough Oatmeal Bread was super easy to make and turned out super delicious too. I couldn't have been happier with the way this bread turned out. The oatmeal gives this bread a hearty and down-home taste. I can't wait to use Sourdough Oatmeal bread to make grilled cheese sandwiches. If you're looking for a terrific and hearty sourdough bread this one is definitely for you.
Experiment with Flour
Let's talk for just a minute about flour. I have used all different brands of flour in my sourdough starters and when making sourdough bread. If you're new to sourdough and sourdough starters or even if you're experienced in sourdough, experiment with different brands of flour until you find one that gives you the best results. I prefer to use King Arthur Flour or Dakota Maid Flour. Both can be easily found in my area and both preform the best for me.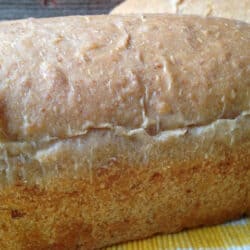 Sourdough Oatmeal Bread
A delicious oatmeal sourdough bread.
Ingredients
1

cup

old fashioned rolled oats

1/2

cup

stone ground rye flour

1/2

cup

brown sugar, packed

2

teaspoons

salt

2

tablespoons

butter, softened

2

teaspoons

ground cinnamon

1/2

teaspoon

ground nutmeg

2 1/2

cups

boiling water

1

cup

sourdough starter

5

cups

flour
Instructions
In a large bowl mix the oats, rye flour, brown sugar, salt, butter, cinnamon and nutmeg.

Pour boiling water over mixture, stir to combine.

Set aside to cool for about an hour.

Stir in the starter and then about 4 cups of flour.

Turn the dough out onto a floured board. Knead 5 to 8 minutes, kneading in as much of the remaining 1 cup flour as needed to keep the dough from sticking.

Place dough in a lightly greased bowl. Turn to coat top, then cover. Set in a warm place to rise until doubled about 3 to 4 hours. Gently punch down the dough and divide in half.

Shape into two loaves and place in 2 greased 9 x 5 inch pans.

Cover loosely and let rise in a warm place until doubled again. About 1 1/2 to 2 hours.

Bake at 350º  for 40 to 45 minutes or until loaves are golden brown and sound hollow when tapped. Remove pans from oven. Remove bread from pans and cool on wire rack.

Brush tops of loaves with melted butter for a softer crust, if desired.
Looking For More?
Looking for another super delicious sourdough recipe? Try this one for Apple Walnut Sourdough Muffins One thing we have plenty of here on Turnips 2 Tangerines are recipes using a sourdough starter. Our sourdough journey started almost 7 years ago and we haven't looked back. Sourdough has been in our 'baking lives' from breakfast to dinner time. From biscuits to waffles, we have made many recipes and we have many more to go:)