Sourdough Gold Nugget Biscuits
We may earn money or products from the companies mentioned in this post.
Sourdough Gold Nugget Biscuits
I'm not sure why these biscuits are called "gold nugget" biscuits but I do have a wild guess. This recipe is from a fantastic recipe booklet called Simply Sourdough, The Alaskan Way by Kathy Doogan. My guess is that since this recipe is from or at least originated in Alaska, the biscuits were most likely called "gold nuggets" by the gold miners that went to Alaska to pan for gold in the 1800's. Plus,  gold nugget biscuits look like gold nuggets! Sourdough gold nugget biscuits are super with a pat of butter and a swirl of honey.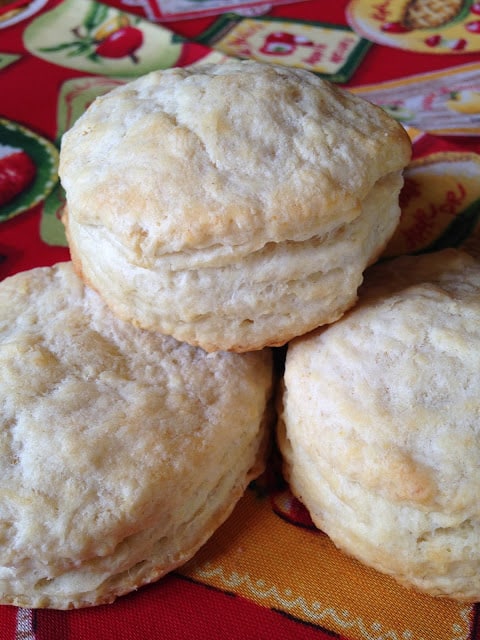 Serve With
Serve these delicious sourdough gold nugget biscuits with a big bowl of your favorite chili, stew or soup. These wonderful biscuits are light, flaky, delicious and have a nice sourdough taste. Enjoy these biscuits warm, with your favorite jam or jelly, butter and honey. Try these delicious biscuits with gravy too. Anyway you like to eat biscuits, it's all good!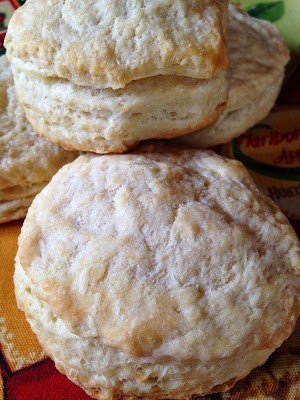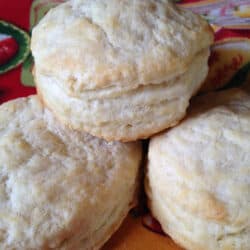 Sourdough Gold Nugget Biscuits
Serve with butter and honey!
Ingredients
2

cups

flour

1/2

teaspoon

baking soda

1

teaspoon

salt

1

teaspoon

baking powder

1/2

cup

cold butter, cut into small pieces

1

cup

sourdough starter

1/2

cup

buttermilk

3

tablespoons

butter, melted
Instructions
In a medium bowl, combine the flour, soda, salt and baking powder. Cut in butter with pastry blender until mixture resembles coarse meal.

In a small bowl, combine starter and buttermilk, mix into butter and flour mixture with a fork to form a soft dough. Turn out onto a floured surface, knead lightly for 30 seconds. Roll out to 1/2 inch thick and cut with a 3 inch cutter. Place on a greased baking sheet and brush tops with melted butter. Cover loosely with plastic wrap and put in a warm place to rise for 30 to 45 minutes. Bake at 425º for 12 to 15 minutes or until golden brown. Serve immediately

Makes about 15 biscuits.
Sourdough Irish Soda Bread is definitely a recipe you'll want to serve on St. Patrick's Day. Made with a sourdough starter, currants or dried fruit . For all of your dried needs visit; Paradise Fruit Co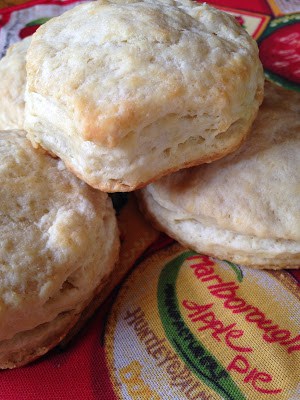 This recipe is from the book; Simply Sourdough, The Alaska Way by Kathy Doogan.
Healthy Note: Buttermilk is a low-fat addition that makes dishes, such as mashed potatoes fluffier.