Sourdough Cinnamon Raisin Bread
We may earn money or products from the companies mentioned in this post.
Sourdough Cinnamon Raisin Bread
Today I'm going to share a recipe for Sourdough Cinnamon Raisin Bread. Something I have never made before with my sourdough starter but have always wanted too. We love cinnamon raisin bread in my family. More specifically, slices of sourdough cinnamon raisin bread toasted with lots of peanut butter and honey. This recipe is excellent, in fact it's the best sourdough cinnamon raisin bread we have ever made and ever tasted, period.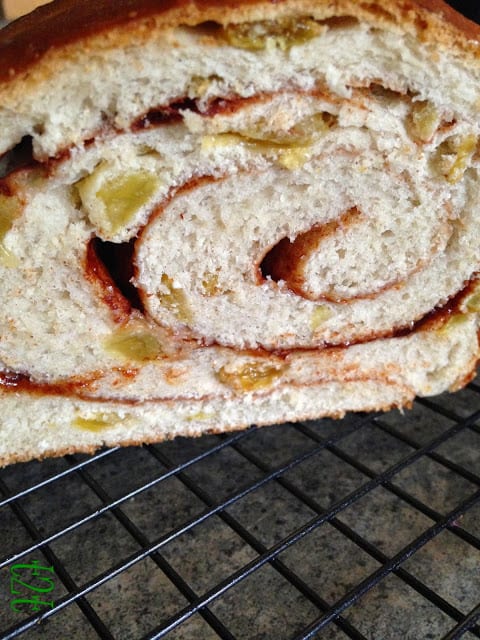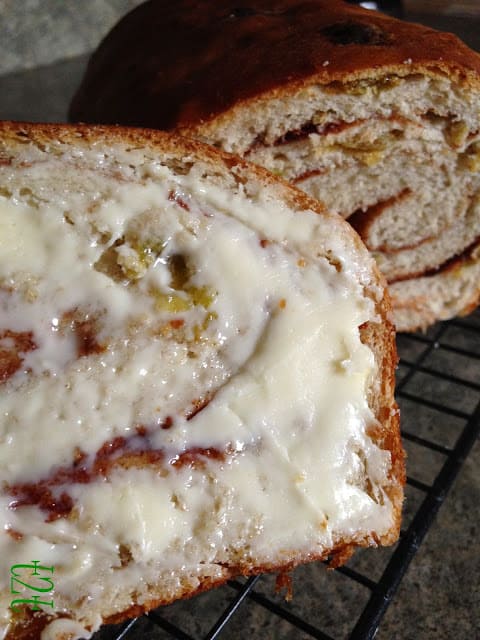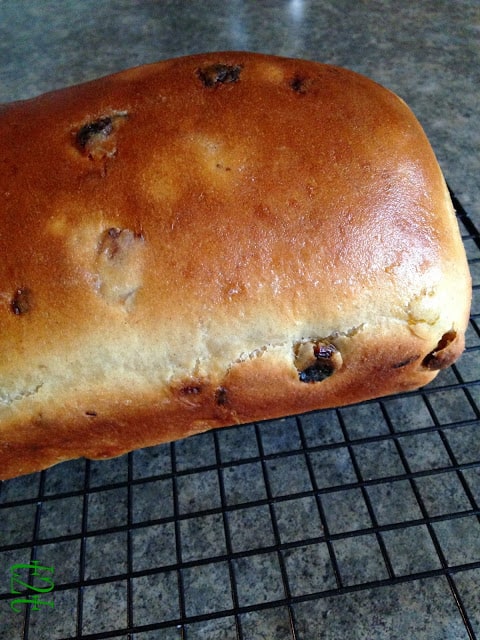 Yeast
This recipe calls for using yeast. Some people feel that a recipe isn't a"true" sourdough recipe if it uses yeast in addition to the starter. But adding a small amount of yeast boosts the action of your sourdough which ensures a quicker rise. You can omit the yeast but keep in mind that without the added yeast in the recipe the bread will take longer to rise.
*Sourdough Cinnamon Raisin Bread is a recipe adapted from: Simply Sourdough *The Alaska Way* By: Kathy Doogan
Sourdough
Sourdough bread has a slightly sour taste, tangy flavor created by using a special yeast starter as the leavener. San Francisco is known for its superior sourdough bread. Many food stores in the area sell packages of dry sourdough starter for home bakers. Though most sourdoughs are made from all-purpose flour, there are many delicious variations including those made from whole-wheat or rye flour.
Yeast Starter
Prior to the evolution of commercially available baking powders and yeast during the 19th century, yeast starters were the leaveners used in bread making. Such starters are a simple mixture of flour, water, sugar and yeast. At one time, airborne yeast was  the only source used, but today convenient commercially packaged baker's yeast is more common. All sourdough starters here on T2T are made using flour, water and air-borne yeast.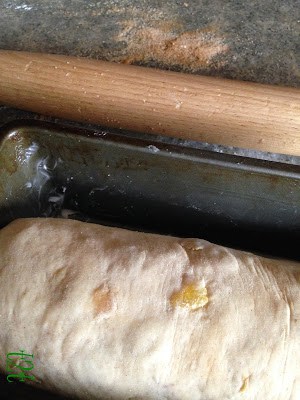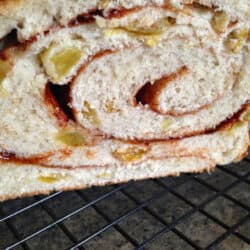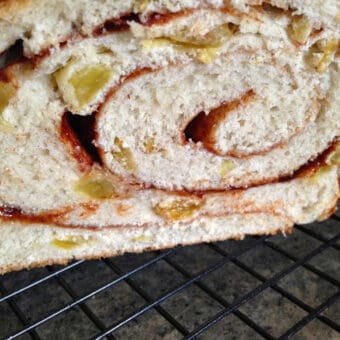 Sourdough Cinnamon Raisin Bread
A delicious, sourdough cinnamon raisin bread.
Ingredients
1

cup

sourdough starter

3/4

cup

golden raisins

3/4

cup

warm water

1

teaspoon

active dry yeast

1

tablespoon

sugar

1

tablespoon

oil

2 1/2 to 3 1/2

cups

flour

1/2

teaspoon

ground cinnamon

1/4

teaspoon

baking soda

1

teaspoon

salt

3

tablespoons

sugar

2

teaspoons

ground cinnamon
Instructions
Mix starter and raisins in a small bowl, cover loosely and allow to proof at room temperature for 2 hours.

(Raisins will become plump and and starter will bubble)

In a large bowl, stir yeast and 1 tablespoon of sugar into the warm water, let stand 10 minutes or until bubbly.

Add the oil and stir in the proofed starter/raisin mixture.

Mix in 2 1/2 cups of flour, 1/2 teaspoon cinnamon, soda and salt.

Turn out onto a floured board. Knead 5 to 8 minutes.

Knead in up to 1 more cup of flour to make a smooth, elastic dough. Form into a ball and place in a lightly greased bowl, turning to coat. Cover and let rise in a warm place until doubled 1 1/2 to 2 hours.

Punch dough down, turn dough out onto a floured board. Cover and let rest for 10 minutes.

Roll or pat dough into a rectangle approximately 9 x 12.

Sprinkle dough evenly with mixture of 3 tablespoons sugar and 2 teaspoons cinnamon.

Roll up tightly from the 9" side, jellyroll fashion.

Pinch ends and place the roll seam side down in a greased 9 x 5 bread pan.

Cover loosely and let rise again for 1 to 1 1/2 hours.

Bake at 375 for 30 to 35 minutes.

Remove pan from oven and cool on rack.

Brush top of hot loaf with butter for a soft crust.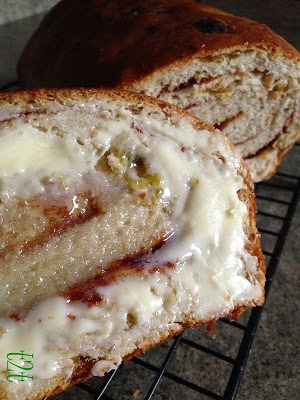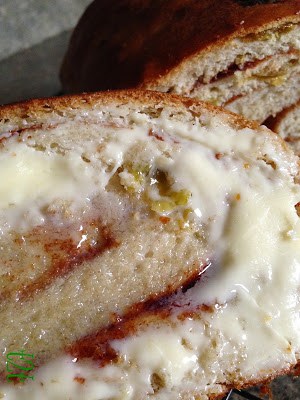 Recipes On Tap
For this recipe we used Golden Sun Maid Raisins