Smothered Burritos and Frozen Margaritas
We may earn money or products from the companies mentioned in this post.
Smothered Burritos and Frozen Margaritas
Ole' Smothered Burritos and Frozen Margaritas. Add some chips and salsa and you'll be enjoying a Mexican Dinner at home in no time. Smothered Burritos will not only have you doing the Mexican Hat Dance but add a few Frozen Margaritas and you'll be dancing to La Bamba all night long!  Stuffed burritos are often baked and smothered in enchilada sauce, then served with you favorite toppings.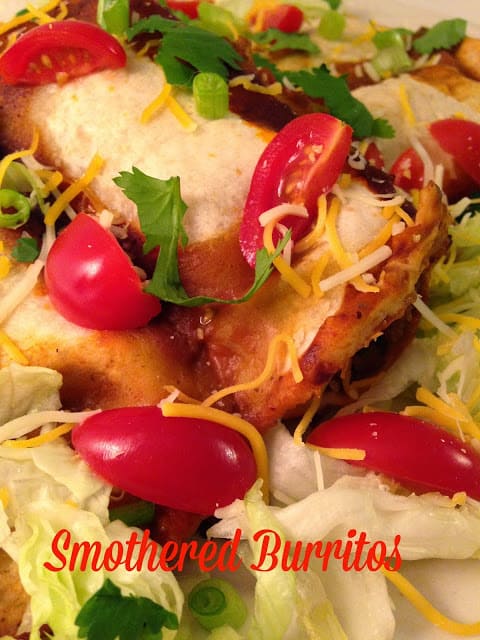 What Is A Burrito?
Simple! A burrito is basically a flour tortilla folded and rolled to completely enclose any of several savory fillings. This can include shredded or chopped meat, refried beans, shredded cheese, sour cream, lettuce and etc. This list can go on and on. I have never made or eaten a sweet burrito, one with a sweet filling instead of savory. (if there is such a thing) I guess you could fill flour tortillas with pie filling. Hmm, I'm not sure?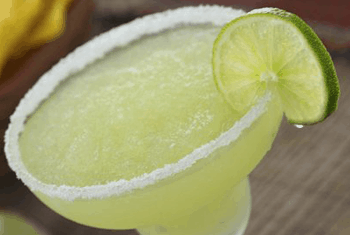 Margarita's
A margarita is a cocktail made with Tequila, orange-flavored Liqueur (usually Triple Sec) and lime juice. The rim of the glass is traditionally dipped in lime juice, then coarse salt. A margarita may be served 'straight up' or 'on the rocks.' Most often though, a Margarita is served blended with ice or fruit (strawberries) into a slushy consistency. I have to admit I am not a fan or Margaritas, at all.
When I was young and foolish, I made the big mistake of doing numerous shots of tequila one night at the local tavern. You know the drill, slam back a shot of tequila, lick salt off hand, suck on a lime wedge, get drunk. "One Tequila, Two Tequila, Three Tequila, Floor!!" Since that drunken evening, which by the way was the easy part, the getting drunk part, but the waking up the next day part was brutal. Smelling Tequila to this day makes my stomach turn upside down.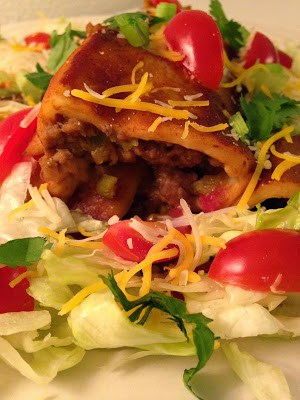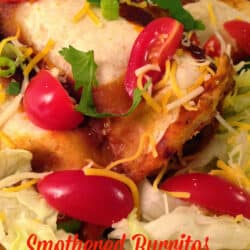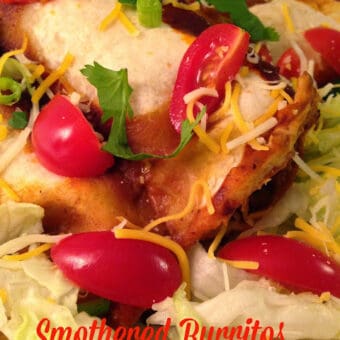 Smothered Burritos
Ingredients
1

pound 

ground beef

1

small

onion, chopped

2 

celery ribs, diced

1/4

cup 

 diced green pepper

1/2

teaspoon 

 ground cumin

1/4

teaspoon

salt

1/4

teaspoon 

pepper

1/8

teaspoon 

garlic powder

1/8

teaspoon 

onion powder

1

4.5 oz can

diced green chilies

1

16 oz can

refried beans

2

10 oz cans

enchilada sauce (this amount depends on personal taste)

2

package

burrito-size flour tortillas

Additional Ingredients:

shredded cheddar cheese, shredded lettuce

cherry tomatoes cut in half, chopped green onions

cilantro leaves, avocado slices,

lime wedges, sour cream, taco sauce
Instructions
Heat oven to 350°

In a medium skillet, brown ground beef with chopped onion, celery and

diced green peppers, over medium-low heat until beef is browned.

Drain, return mixture back to heat and stir in spices, diced green chilies and refried beans.

Simmer for 20 minutes. Remove from heat. Set aside.

Pour 1 cup of the enchilada sauce into a 13 x 9 inch baking dish.

Spoon 1 tablespoon enchilada sauce down the center of flour tortilla.

Spoon some of the meat/refried bean mixture over the enchilada sauce.

Tuck in the ends of the tortilla and carefully fold into a burrito.

Place on top of the enchilada sauce in the 13 x 9 inch baking dish, seam side down.

Repeat with remaining meat/bean mixture and tortillas.

Cover baking dish with tin foil.

Bake for 45 minutes, remove foil and bake an additional 15 minutes.

*Serve burritos with these additional ingredients: shredded cheddar cheese, shredded lettuce, tomatoes, green onions, cilantro, avocado slices, lime wedges, sour cream and taco sauce.
Mexico Pork Carmitas con Chilies is a super delicious recipe, perfect to celebrate Cinco de Mayo.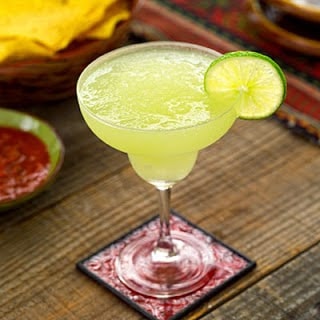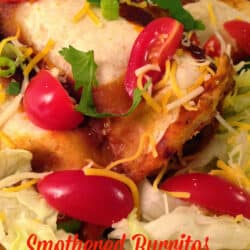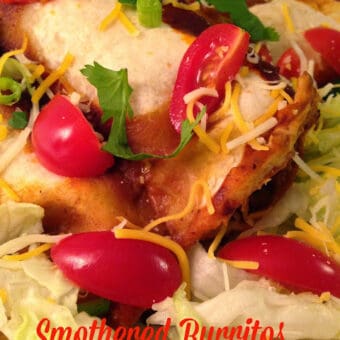 Frozen Margaritas
Frozen Margaritas for a Crowd!
Ingredients
10

cups

pineapple juice

8

cups

water

6

cups

tequila. white/silver

2

cups

orange liqueur, triple sec or cointreau

3

10 oz cans

frozen margarita mix, thawed

1

12 oz cans

frozen limeade concentrate, thawed and undiluted
Instructions
Combine pineapple juice, water, tequila, orange liqueur, frozen margarita mix, and limeade in a very large plastic container.  (A large, clean, ice cream pail works great for this recipe)

Cover and freeze at least 24 hours or until frozen to a slushy consistency.

Moisten rims of margarita glasses with lime juice.

Dip into coarse salt.

Pour margarita mixture into glasses.

Garnish with lime wedges.