Shaquille O'Neal and Papa John's
We may earn money or products from the companies mentioned in this post.
Shaquille O'Neal and Papa John's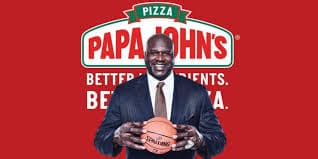 Shaquille O'Neal and Papa John's Make a Deal
Papa John's pizza franchise is getting a face-lift. They have acquired Shaquille O'Neal as their new spokesperson. Steve Ritchie, the company's chief executive officer, made the announcement along with Shaq to let the pizza fans and franchise owners know the business was refreshing itself. The pizza restaurant business is extremely competitive. Adding Mr. O'Neal to their already successful brand will keep the pizzeria out front. The franchise has already worked its way into being the third largest pizza chain, so this new edition will only add to their synergy.
Steve Ritchie
Steve Ritchie states that he is excited to work with Shaq. Ritchie has been employed with the company since he was a teenager. Steve started as the guy taking your order over the phone. Eventually, he gained his own franchise, worked his way to unit manager, and became a director in the global unit. Now as CEO, he sees the company growing in all new directions.
Shaquille will also sit on the board of directors. Shaq can bring many new facets to the boardroom. He is a businessperson himself, who already owns three restaurants, so he is no stranger to the challenges and the process involved. Because of this, he can bring his experience to Papa John's table, which can only benefit the company.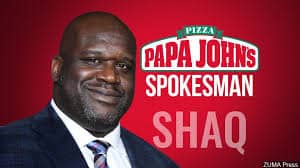 Loyal Following
Another asset that he will bring on board is his fan base. He has a loyal following, and his audience will likely follow his footsteps to the chain. Businesses always thrive when they have a solid foundation of happy and well-fed customers. Shaquille posted his new position on Twitter. Combining his social media presence along with the companies will strengthen them in areas such as Twitter.
Social media is a vital aspect of all businesses today, so a strong presence is not just necessary but required. In his Twitter message, he said he wanted to have a pizza party. He was standing in front of the familiar logo holding a basketball. His tweet instantly began to go viral, which shows his power on social media platforms.
Fresh Face
Many people know Shaq from his advertisements. He will bring a new, fresh face to their professional campaigns. We look forward to seeing his antics in commercials, videos, and billboards. Production has not yet begun on these materials, but we can look forward to seeing much more of him later on in the year. Because of his media popularity, and his ability to market, his draw for the company may be enormous.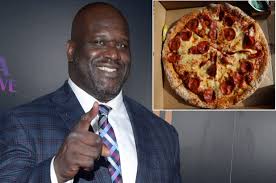 Entrepreneur
Finally, one area that the CEO, Mr. O'Neal, and the other board members can collaborate on is developing new franchise owners. Because Shaquille himself became an entrepreneur after his basketball career, he can be an inspiration to others. He can encourage and ignite a crowd, so maybe with his charisma and business-savvy skills, the franchise business will boom for Papa John's.
Some of the details of the lucrative deal have been disclosed to the public. He is set to be the front-runner of the company for three years, and who knows after that. His popularity may carry him farther. He has also negotiated a cash deal along with shares of stock. It is reportedly near the $10 million mark. Some of this information came from the regulatory institutions.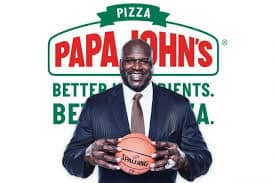 Pizza
Shaquille O'Neal commented that he was looking forward to the new business opportunity, and building up the culture of the establishment. He praised the company for building a robust business model starting from the leadership inside the boardroom, and management. There is a lot of healthy buzz about this new change for the pizza giant, and I imagine people are already coming up with pizza topping combinations to honor and congratulate Mr. O'Neal.
Recipes On Tap
Breakfast Pizza Naan . Do Your Research and Create Culinary Treats