Seven Layer Bars or Yuletide Layer Bars
We may earn money or products from the companies mentioned in this post.
Seven Layer Bars or Yuletide Layer Bars
Yuletide Layer Bars have that same irresistible taste as all Seven Layer Bars have but Yultide Layer Bars have an irresistible secret. They're made with chocolate flavored sweetened condensed milk! Yes ma'am you read that right, Eagle Brand has come out with not one but two new flavors of sweetened condensed milk. Eagle Brand chocolate sweetened condensed milk and Eagle Brand caramel sweetened condensed milk. Not only are these bars made with new and delicious sweetened condensed milk, they're also made with red and green holiday colored chocolate chips.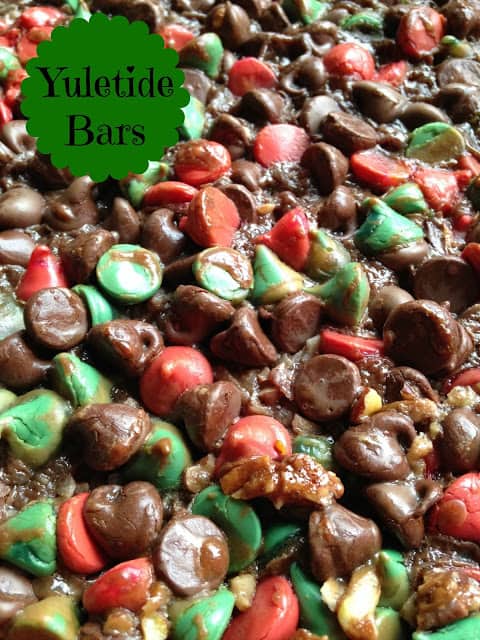 Make Two
Seven Layer Bars or Yuletide Layer Bars are oh so delicious they certainly won't last long. You might want to make 2 pans!! This recipe calls for chopped pecans but you can make these addicting bars with the usual chopped walnuts. Seven Layer bars are one of my all time favorite. They're about neck and neck with Special K bars in my book. My sister-in-law calls Seven Layer Bars, Hello Dolly Bars. I'm not sure why but isn't it funny how the same bars can have different names or how one family calls a dish one thing and another calls the same dish another name? I'm not sure who Dolly is but I'm sure she would approve of her namesake bars.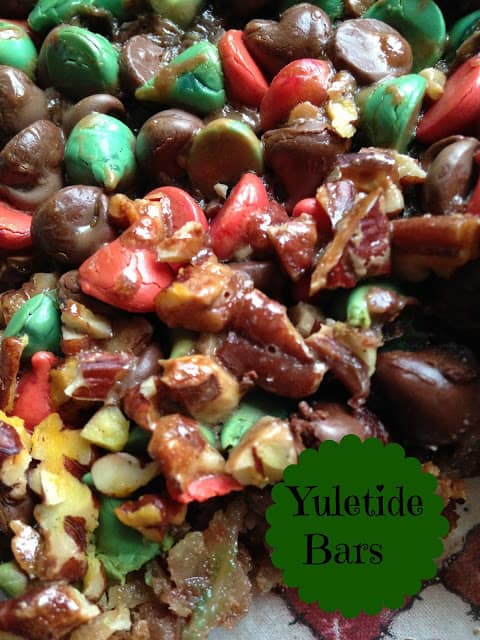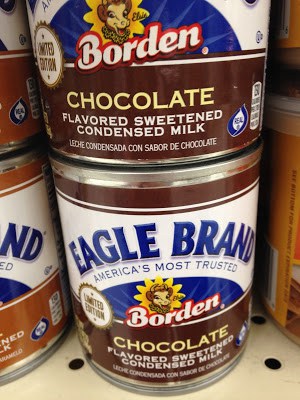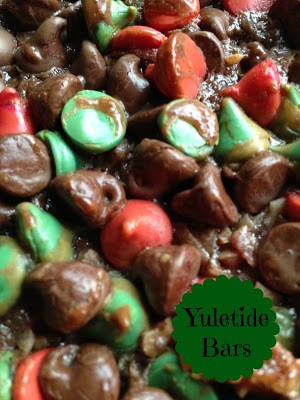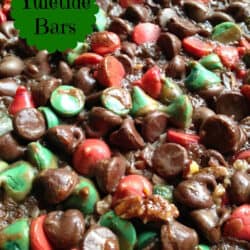 Seven Layer Bars or Yuletide Layer Bars  
A Holiday Version of that perennial favorite, Seven Layer Bars
Ingredients
1/2

cup

butter

1 1/2

cups

graham cracker crumbs

1 1/2

cups

flaked coconut

1

cup

chopped pecans

1

14 oz can

chocolate flavored sweetened condensed milk

1

10 oz package

holiday chocolate chips
Instructions
Melt butter in 13 x 9 inch baking pan in oven; remove from oven.

Sprinkle graham cracker crumbs over butter. Stir well; carefully press onto bottom of pan.

Sprinkle with coconut and nuts.

Pour sweetened condensed milk evenly over top.

Sprinkle with morsels; press down firmly with a fork.

Bake for 25 to 30 minutes or until light golden brown.

Cool completely on wire rack. Cut into bars.
Recipes On Tap
Ultimate Mounds Bars, Brownie Bomb Bars, and Chocolate Chip Cream Cheese Bars