Sausage Cheese Stuffed Mushrooms
We may earn money or products from the companies mentioned in this post.
Sausage Cheese Stuffed Mushrooms
Whenever I want to serve a "fancy" appetizer, I always make some sort of stuffed mushrooms. Even though stuffed mushrooms sound fancy, they're really quite easy to make. The key to making successful stuffed mushrooms, at least in my humble culinary opinion, is to keep it simple. Use ingredients that will compliment the mushrooms, not overpower them. This recipe for Sausage Cheese Stuffed Mushrooms is one of my favorites.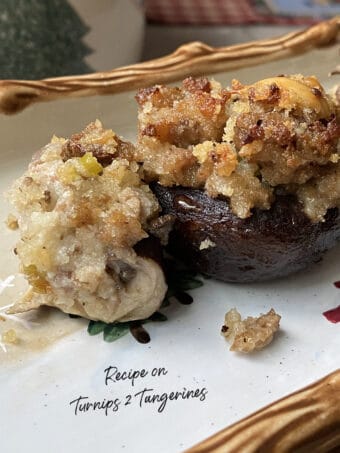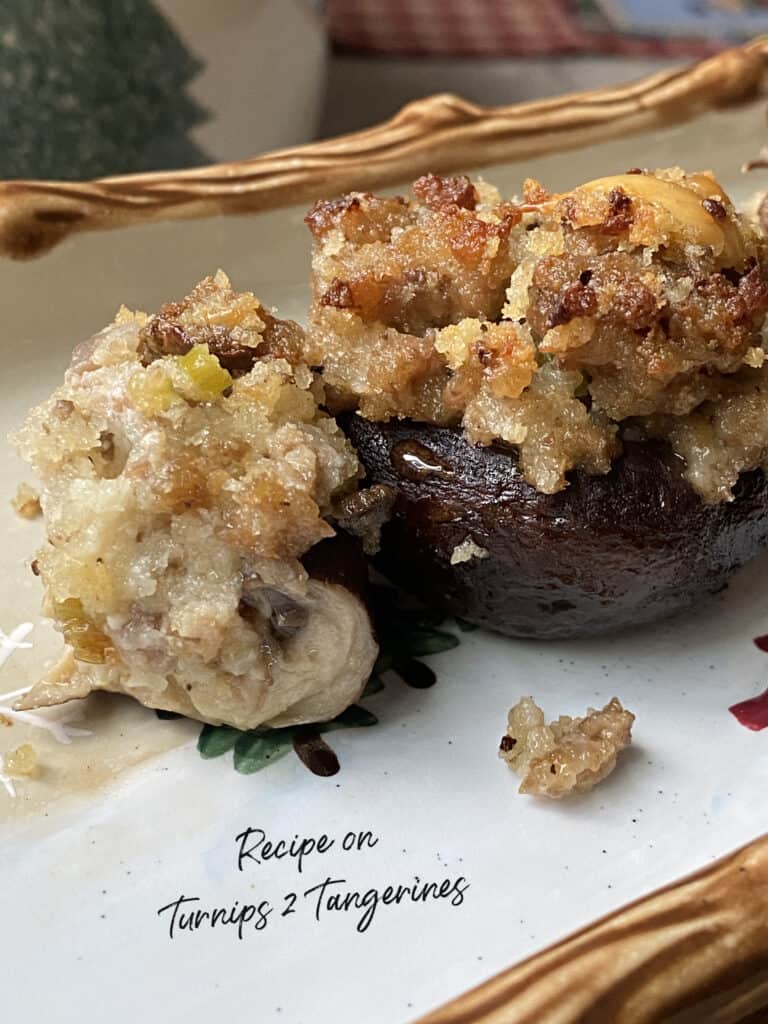 Mushrooms Used
When making stuffed mushrooms, you can use white button mushrooms, which are usually the most readily available and less inexpensive. My personal preference are cremini mushrooms. Over the years, cremini mushrooms have become more readily available at grocery stores. Often times selling for    the same price or sometimes less, as white button mushrooms. Cremini mushrooms are meatier than button mushrooms and seem to hold their shape better during baking.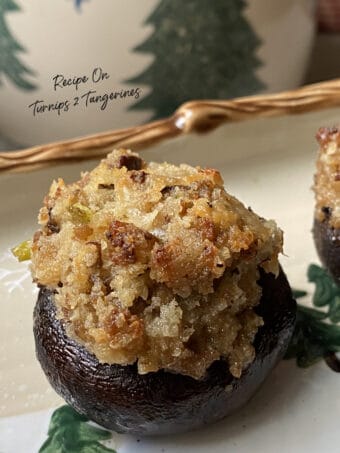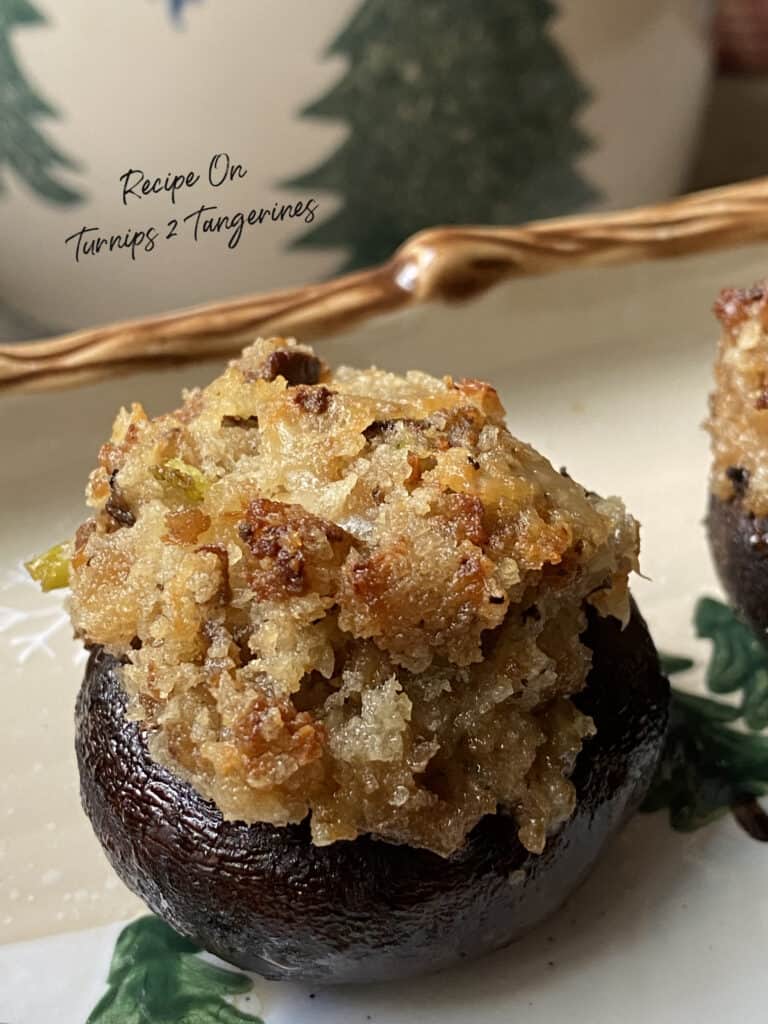 Another option are the super large portobello mushrooms. I like to serve stuffed portobello mushrooms as a light dinner, along with a small side salad. Just remember when using large portobello mushrooms, remove the stem, of course and scoop out some, if not all of the "gills." This will leave you with a larger area to stuff and some people find the "gills" unappetizing.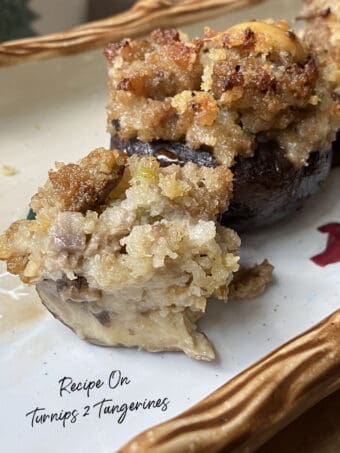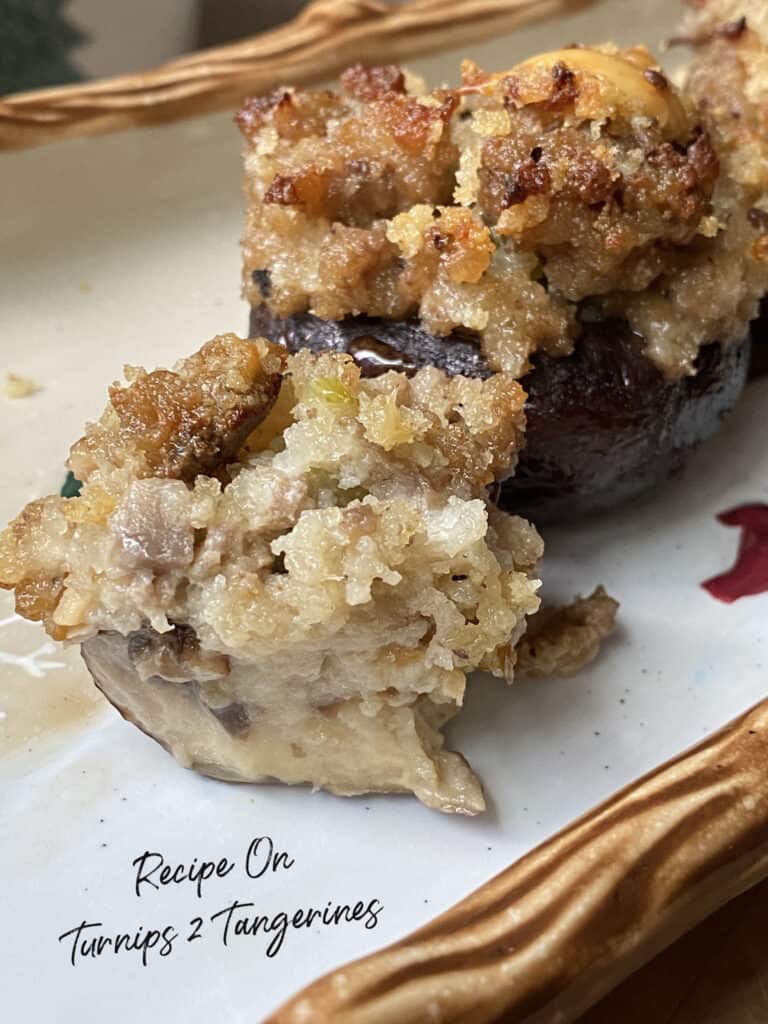 A Word About Mushrooms
Early Greeks and Romans are thought to be among the first cultivators of mushrooms, using them in a wide array of dishes. Today there are literally thousands of varieties of this fleshy fungus. Sizes and shapes vary tremendously and colors can range from white to black with a full gamut of colors in between. The cap's texture can be smooth, pitted, ruffled or honeycombed. Flavors range from bland to rich, nutty and earthy.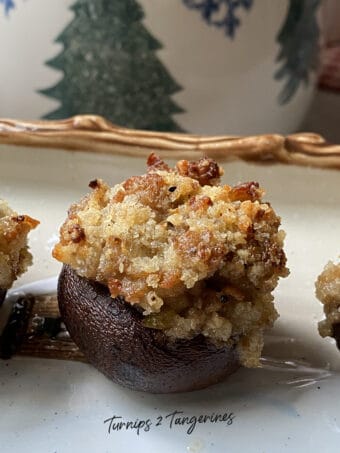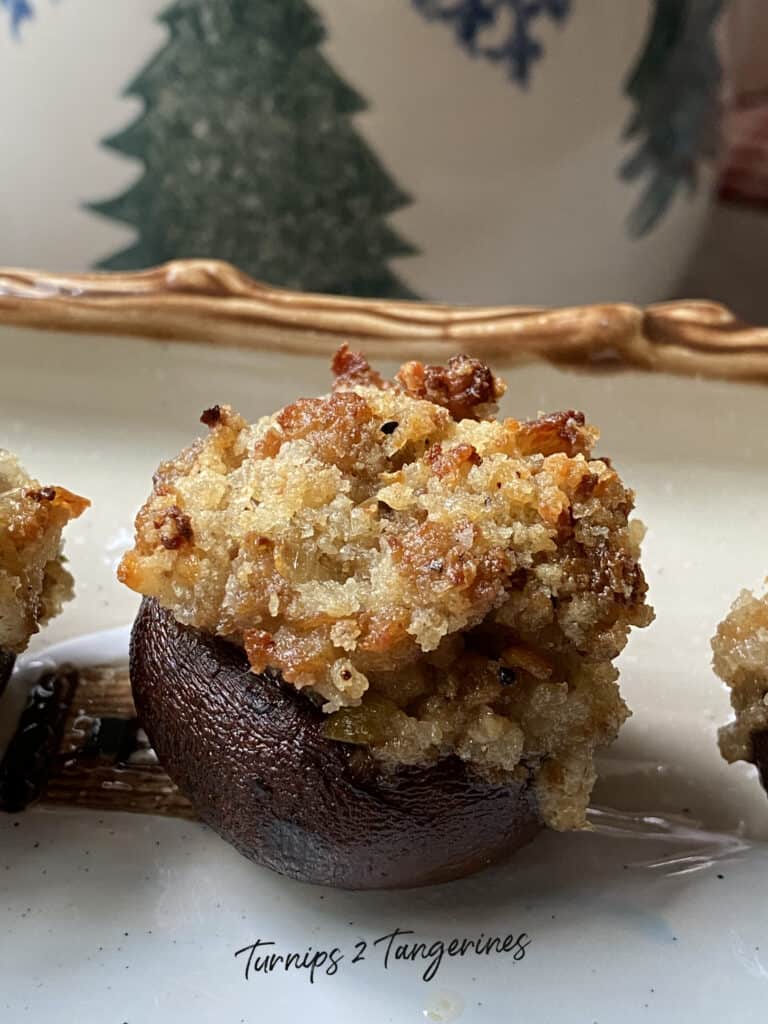 The cultivated mushroom is what's commonly found in most U.S. supermarkets. However, those that are more readily excite the palate are also the most exotic. Wild Mushrooms such as CEPE, CHANTERELLE, ENOKI, MOREL, SHITSKE, PUFFBALL, and WOOD EAR. Because so many wild mushrooms are poisonous, it's vitally important to know which species are edible and which are not. Extreme caution should be taken when picking them yourself.
Mushrooms are one of nature's most versatile foods. They can be used in hundreds of ways and cooked in almost any way imaginable. A few more types of mushrooms you might be familiar with; black trumpet, cremino, hen of the woods, oyster and straw mushrooms.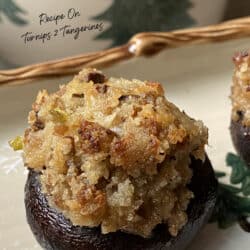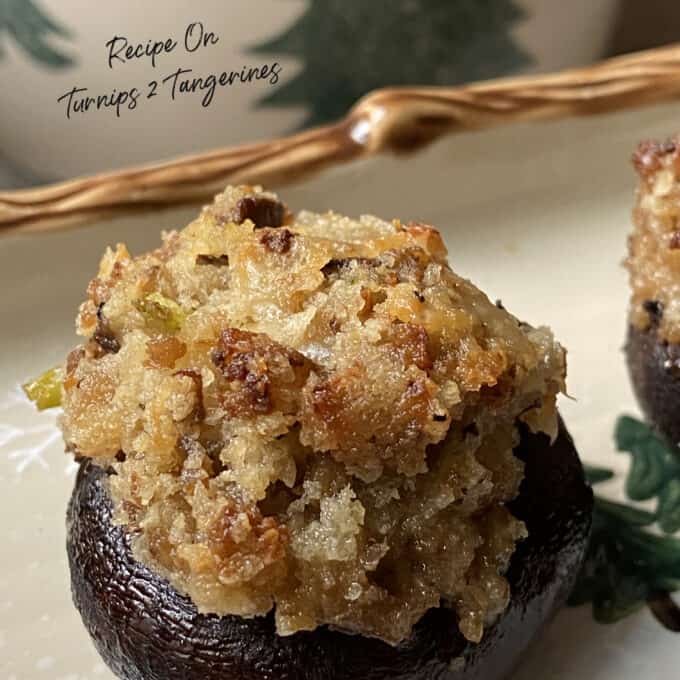 Sausage Cheese Stuffed Mushrooms
Ingredients
16

extra large

mushrooms, caps and stems separated

5

tablespoons

olive oil, divided

2½

tablespoons

Marsala wine or medium-dry Sherry

3/4

pound bulk

sweet Italian sausage

3/4

cup (about 6)

minced scallions, white and green parts

2

teaspoons

minced garlic

1

teaspoon

kosher salt

1/2

teaspoon

freshly ground black pepper

2/3

cup

panko bread flakes

5

ounces

Italian mascarpone cheese

1/3

cup

freshly grated Parmesan cheese

2½

tablespoons

minced fresh parsley
Instructions
Preheat the oven to 325 degrees.

Trim the mushroom stems and chop them finely. Set aside. Place the mushroom caps in a shallow bowl and toss with 3 tablespoons of the olive oil and the Marsala. Set aside.

Heat the remaining 2 tablespoons of olive oil in a medium skillet over medium heat. Add the sausage, crumbling it with a wooden spoon. Cook the sausage for 8 to 10 minutes, stirring frequently, until it's completely browned. Add the chopped mushroom stems and cook for 3 more minutes. Stir in the scallions, garlic, salt, and pepper and cook for another 2 to 3 minutes, stirring occasionally. Add the panko crumbs, stirring to combine with the other ingredients. Finally, swirl in the mascarpone and continue cooking until the mascarpone has melted and made the mixture creamy. Off the heat, stir in the Parmesan and parsley and season to taste. Cool slightly.

Fill each mushroom generously with the sausage mixture. Arrange the mushrooms in a baking dish large enough to hold them all in a snug single layer. Bake for 50 minutes, until the stuffing is browned and crusty.
Here are some of our favorite ways with Mushrooms.