Roasted Strawberries
We may earn money or products from the companies mentioned in this post.
Roasted Strawberries
With strawberry season fast approaching take advantage of the season and get ready to start picking fresh strawberries. It's almost time to over-indulge in one of life's simply pleasures. Strawberries are more often used fresh but there are many benefits to letting strawberries spend time in the oven. Roasted strawberries become very soft and tender. Their flavor becomes more intense as some of the water inside the berries evaporates leaving behind the intensely concentrated, sweetness of the berries, along with a wonderful, ruby red, sweet juice.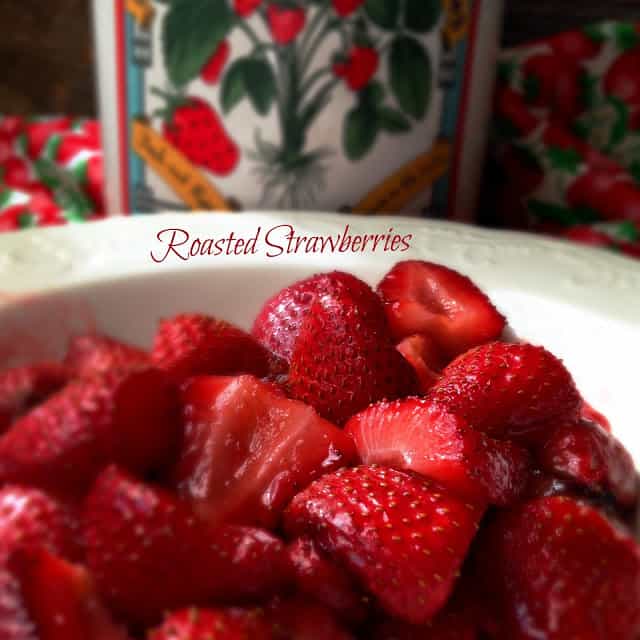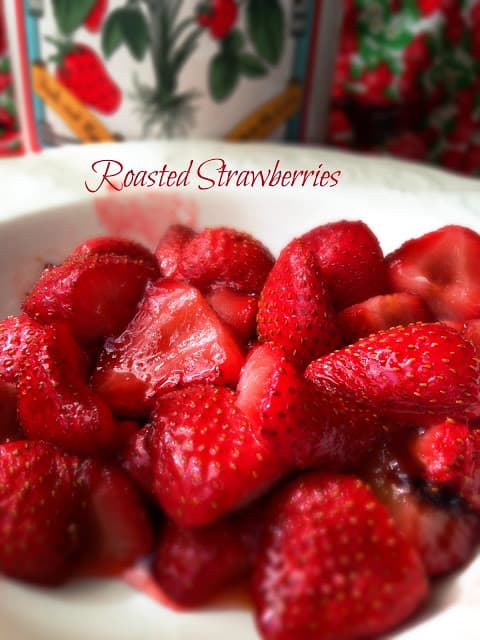 Recipe Idea
Tossing the berries with sugar, honey or balsamic vinegar adds flavor and the sugar helps to draw out the excess juice adding to the goodness factor. For a Quick and Easy Dessert Idea: Chiffonade a few mint leaves, toss leaves with the warm roasted strawberries, add a dollop of whipped cream and serve. You can also toss the chiffonade mint leaves with the warm roasted strawberries, and spoon over vanilla bean ice cream. So simple, yet so scrumptious.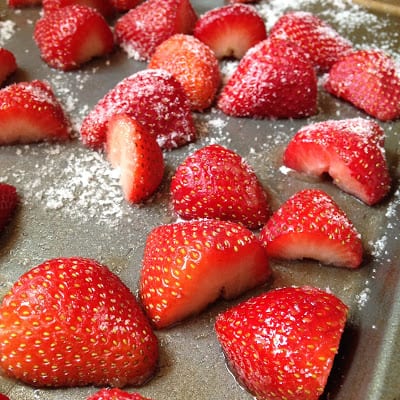 Vanilla Sugar
This recipe doesn't call for vanilla sugar but you can easily make your own or purchase vanilla sugar.
How to Make Vanilla Sugar
is an easy to follow 'recipe.' You might be surprised at how easy it is. Another source for vanilla sugar is to purchase it online. We purchase vanilla sugar online from
Al Johnson's Swedish Restaurant  
Their vanilla sugar is made with vanilla beans and powdered sugar. Super delicious sprinkled on pretty much anything.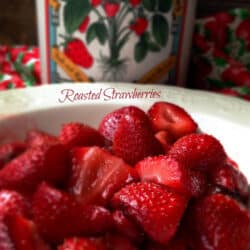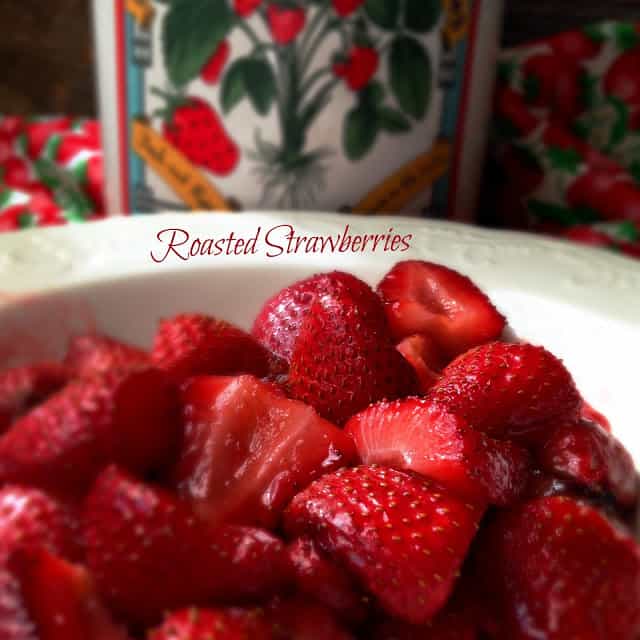 Roasted Strawberries
Roasted Strawberries can be spooned over ice cream, shortcake or anything else your little heart desires.
Ingredients
4 to 6

cups

fresh strawberries, hulled

1/4

cup

granulated sugar

1

teaspoon

vanilla extract
Instructions
Lightly grease a large rimmed baking sheet with non-stick cooking spray.

Cut hulled strawberries in half or in quarters, depending on how large the strawberries are.

Transfer to a large bowl and toss with sugar and vanilla extract.

Transfer berries to prepared baking sheet and arrange in an even layer.

Bake 20 to 25 minutes or until berries are tender but still have some shape to them.

Allow to cool slightly before using to allow excess juices to be released from the berries.
Recipes on Tap
More favorite "roasted" fruit recipes are; Roasted Raspberries  Roasted Mango and Easy Roasted Rhubarb