Rib Eye with Brew Pub Seasoning
We may earn money or products from the companies mentioned in this post.
Rib Eye with Brew Pub Seasoning
Rib Eye with Brew Pub Seasoning is a smokey, spicy seasoning blend that is fantastic on: Chicken, Burgers and Rib Eye Steak. Whip a few teaspoons of Brew Pub Seasoning into softened butter to make a delicious seasoned butter. Great served on grilled meats and vegetables but especially Rib Eye Steak. Seasoning blends are so versatile and easy to make. Experiment with different spices and see what blends you can mix up!
Keep it Fresh
When you make your own seasoning blends, you know exactly what goes into the blends. You can limit the amount of salt and/or sugar added to the blend. Plus when you make your own blends, you can make as much or as little as you will need, so none will go to waste. Many times I have needed a teaspoon of a particular seasoning blend for a recipe, only too throw it out a year later. This recipe for Brew Pub Seasoning is named after a seasoning blend that I recently had on my 'bar' burger. I liked it so much do that I couldn't wait to get home and give it a go. Brew pub seasoning blend makes a lot of seasoning, so way not share some with your family and friends.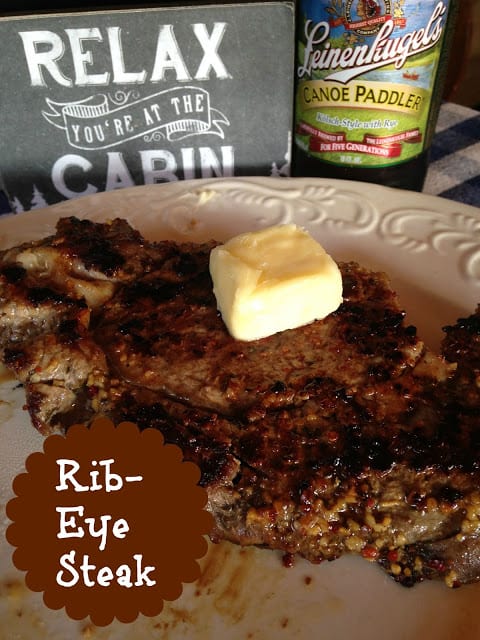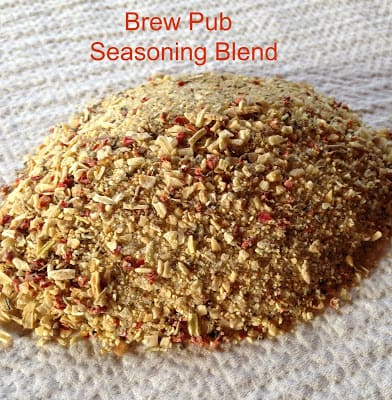 Seasoned Butter
Seasoned Butter is fantastic on anything and everything. We like to serve "scoops" of seasoned butter on baked potatoes, grilled steak, chicken or fish. Corn-on-the-cob and steamed cauliflower are family favorites served with seasoned butter. Another way we enjoy seasoned butter is a simple one. Take a loaf of French Bread, slice bread into 8-10 slices. Butter both sides of slices with seasoned butter, arrange slices back into a loaf shape and loosely wrap in aluminum foil. Bake at 375 degrees until butter has melted and bread is lightly toasted. So easy, yet so delicious! (Make scoops of seasoned butter by using a small cookie scoop)
Rib Eye steak is a favorite at my house but brew pub seasoning is delicious on any cut of meat.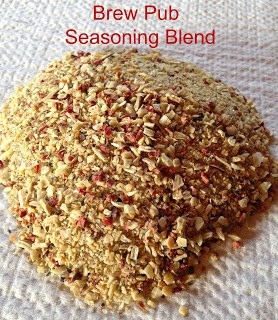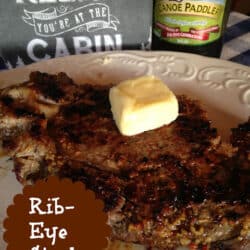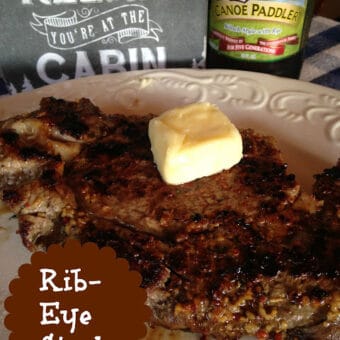 Brew Pub Seasoning Blend and Brew Pub Butter
A delicious homemade spice blend, mixed into softened butter.
Ingredients
1/4

cup

seasoned salt

2

tablespoons

smokey paprika

2

tablespoons

onion powder

2

tablespoons

garlic powder

2

tablespoons

Italian seasoning

2

tablespoons

brown sugar

1

tablespoon

dried thyme

1

tablespoon

dry mustard

1

tablespoon

dried lemon peel

1

tablespoon

dried onion

1

teaspoon

black pepper

1/4

teaspoon

cayenne pepper

1/2

cup

1 stick butter, softened

2 to 3

teaspoons

brew pub seasoning blend
Instructions
Mix all spices together.

Store in an air-tight container.

For butter: Combine butter and seasoning blend in a small bowl. Beat until smooth.

Place butter mixture onto a sheet of waxed paper. Using waxed paper, roll mixture back and forth into a 6-inch log.

Wrap waxed paper around butter log to seal.

Refrigerate at least 1 hour or up to 2 days.
Grilled Rib Eye Steak
Ingredients
2

rib eye steaks

1 teaspoon

brew pub seasoning blend
Cooking Directions
Prepare grill for direct cooking.
Rub seasoning blend evenly over steaks.
Place steaks on grill over medium-high heat.
Grill, covered, 8 to 10 minutes or until desired doneness. Turning once or twice.
Serve with Brew Pub Butter.
Maple Baked Beans is a great accompaniment to grilled Rib Eye steaks.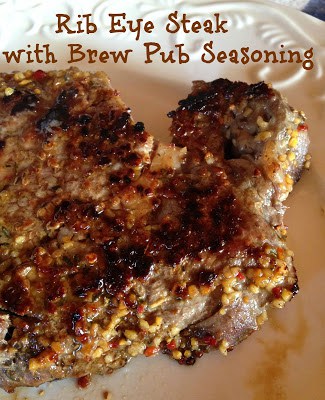 In this recipe we used Land o Lakes Butter