Rhubarb Upside Down Cake
We may earn money or products from the companies mentioned in this post.
Rhubarb Upside Down Cake
Got a few extra minutes? Then you have enough time to make Rhubarb Upside Down Cake, it's fast, easy and delicious. Now let's talk rhubarb for a few minutes and get a short lesson in Rhubarb 101. Rhubarb [ROO-bahrb] Thick, celerylike stalks of this buckwheat family member can reach up to 2 feet long. The stalks are the only edible portion of the plant, the leaves contain oxalic acid and are very toxic. Though rhubarb is eaten as a fruit, it's botanically a vegetable.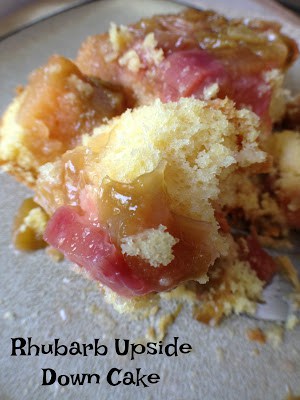 More Facts
There are many varieties of tart rhubarb but most fall into two basic types. Hothouse rhubarb and Field grown rhubarb. Most people are familiar with the field grown or back-yard grown rhubarb. Hothouse rhubarb has pink to pale red stalks, yellow-green leaves and less tart than field grown. Hothouse rhubarb is available from December to March. Field rhubarb has cherry red stalks, dark green leaves and has a pronounced tart flavor. Field rhubarb can be found from March to October with a peak from April to June in most areas.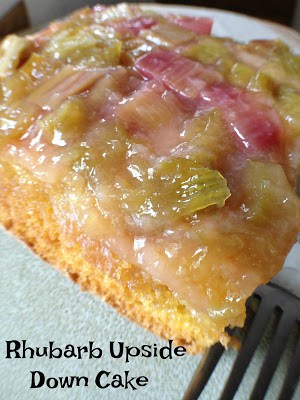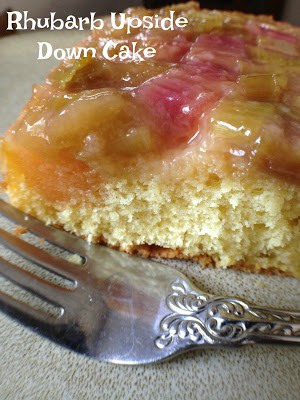 Storage
Highly perishable, fresh rhubarb should be refrigerated tightly wrapped in a plastic bag, for up to 3 days. Wash and remove leaves just before using, if possible. Rhubarb is usually combined with sugar, due to it's tartness. Rhubarb makes delicious sauces, jams and desserts. In some regions, rhubarb is known as pieplant.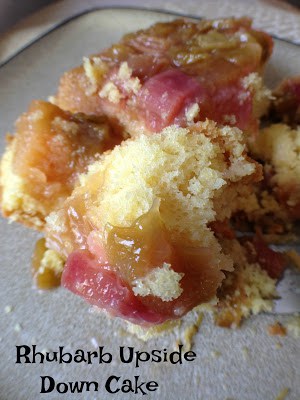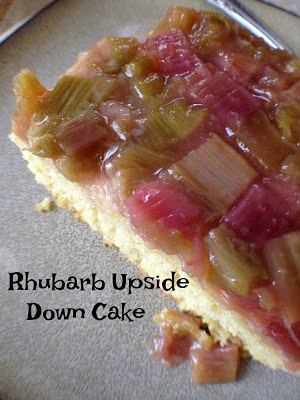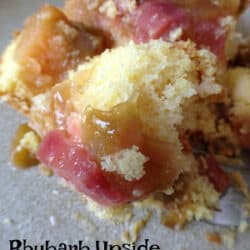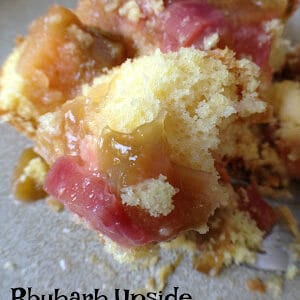 Rhubarb Upside Down Cake
Ingredients
5

cups

rhubarb, chopped

1 1/4

cups

sugar

2

tablespoons

flour

1

3 oz package

strawberry jell-o

1

15 oz box

yellow cake mix

eggs, oil and water called for on cake box

whipped cream or vanilla ice cream, optional
Instructions
Preheat oven to 350

Mix rhubarb, sugar, flour and jello in a medium bowl.

Pour mixture into a greased 13 x 9-inch baking dish.

Make cake mix according to package directions.

Pour on top of rhubarb mixture.

Bake approximately 45 minutes.

Serve with whipped cream or vanilla ice cream, if desired.