Plum Kuchen A German Dessert
We may earn money or products from the companies mentioned in this post.
Plum Kuchen A German Dessert 
Perfect for Christmas Morning! If you're wanting to make something memorable for Christmas morning, this recipe will pass the test. Made with 2-30 ounce cans of whole purple plums, plum kuchen can be made anytime. Aldi recently had 30 oz. cans of plums on sale for .89¢ per can. Being the type of person that I am, I purchased six cans. (You never know when you might need a can of whole purple plums!) I'm so glad I did because plum kuchen is so good. I've made two already! The orange zest in this recipe matches perfectly with the plums making for an unforgettable coffee cake.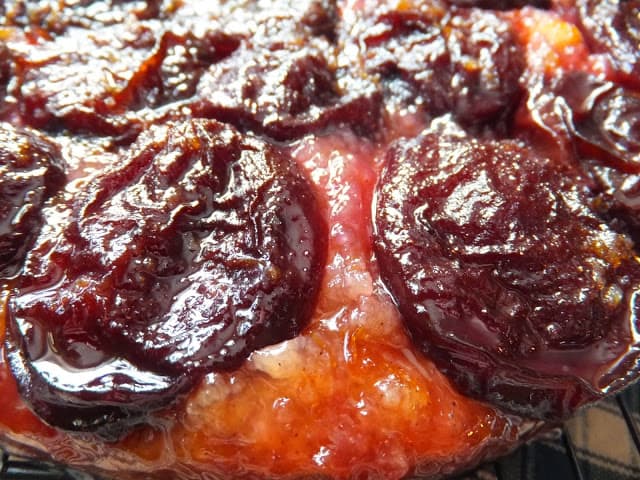 What is Kuchen?
Kuchen [KOO-khehn] is a fruit or cheese filled yeast-raised cake, usually served for breakfast but also as a dessert. It originated in Germany but is now enjoyed in many variations throughout much of Europe and the United States. The word Kaffeekuchen is German for "coffee cake. German kuchen is different than the coffee cakes most people here in the US are familiar with. Kuchen is more fruity than sweet, that is why I prefer kuchen vs coffee cake.


Coffee Cakes
Are a rich, sweet, cake-like bread that is usually eaten for breakfast or lunch. They can be made with yeast, but those using baking soda or baking powder take less time and are therefore made more often by the home bakers. All coffee cakes are super delicious! Coffee cakes often contain fruit, nuts and sometimes a creamy-cheese filling. They are usually frosted and best served warm. My hubby prefers this version of coffee cakes:)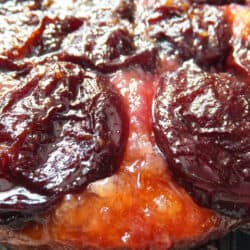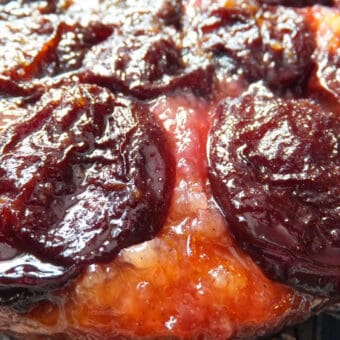 Plum Kuchen
A delicious kuchen made with canned whole plums.
Ingredients
1 1/2

cups

flour

2/3

cup

plus 2 tablespoons sugar

2

tablespoons

brown sugar

1

teaspoon

baking powder

1/4

teaspoon

plus 1/8 teaspoon salt

1/8

teaspoon

ground allspice

4

tablespoons

plus 3 tablespoons cold butter

1/2

cup

milk

1/2

teaspoon

almond extract

1

large egg

2

30 oz can

whole plums drained, pitted and cut in half

1

teaspoon

orange zest

1/4

teaspoon

ground allspice

cooking spray
Instructions
Preheat oven to 425º

Combine flour, 2 tablespoons sugar, brown sugar, baking powder, 1/4 teaspoon salt, and allspice. Whisk together. Cut in 4 tablespoons cold butter until mixture resembles coarse meal. Combine milk, almond extract, and egg in a small bowl, whisk together. Add milk mixture to flour mixture and stir until just combined.

Spray 9-inch springform pan with cooking spray. Spoon batter into prepared pan. Arrange plums in a circular pattern over batter.

Combine 2/3 cup sugar, 1/8 teaspoon salt, orange zest and allspice in a small bowl, stirring well. Microwave 3 tablespoons butter until butter melts, stir into sugar mixture. Sprinkle sugar mixture evenly over plums.

Bake at 425º for 35 minutes or until browned and bubbly. Cool in pan 1 hour.

Remove sides and bottom from springform pan. Cool.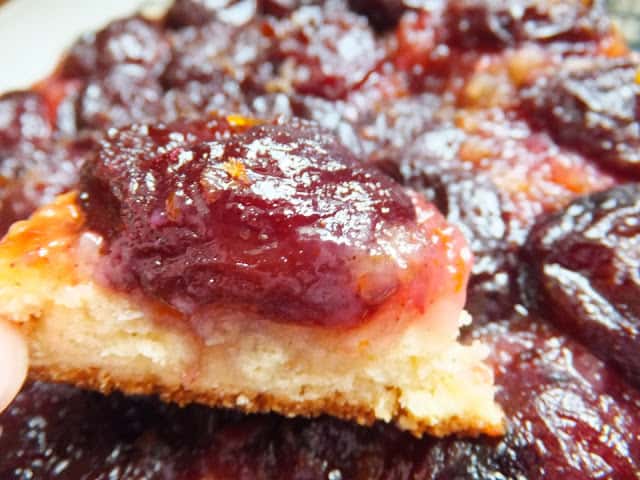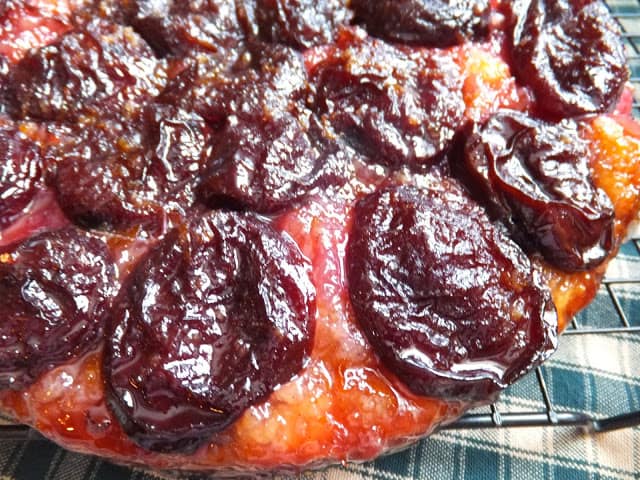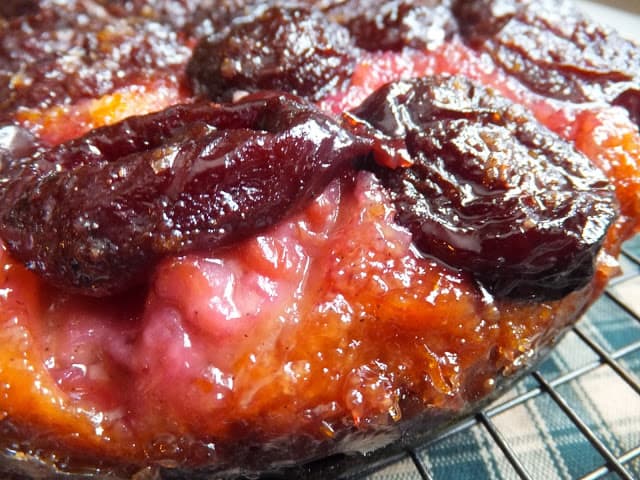 More Kuchen Recipes