Planning Dessert For A Dinner Party
We may earn money or products from the companies mentioned in this post.
Planning Dessert For A Dinner Party
Hosting a dinner party can be a whole lot of fun. It's a great opportunity to invite your nearest and dearest around – whether that's friends or family – and catch up in a comfortable environment where you don't have to worry about last orders or closing times. Of course, hosting a dinner party is a relatively complex task, as you have to cater to everyone else's needs.
The key to having fun, rather than spending the entire night running around completing tasks and cleaning up? Organisation. Good planning can help you to prepare as much as you can before guests arrive and can help minimise mess for when they leave. For now, let's focus on prepping your desserts. Here are a few suggestions that you might want to take into consideration!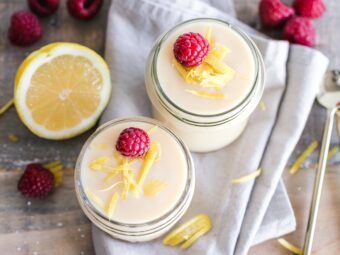 Cheesecake
Cheesecake tends to be a popular option for dessert – especially during the summer months, when the weather is hotter. It's light, not too filling, but delicious. Plus, there are a wide range of different flavours to choose from, so even if you chose to serve cheesecake every time guests arrived, there'd still be enough of a difference for each last course to feel unique. Why not try out this burnt basque cheesecake recipe?
Sundaes
Ice cream sundaes are popular year round, but particularly during the spring and summer. The great thing about an ice cream sundae is you can serve it however you want, to suit your guests' individual tastes and preferences. Generally, it's best to start with a vanilla ice cream as a base. Then, you can use a range of different toppings to mix things up a bit. Strawberry sauce with chopped strawberries and a wafer, chocolate sauce with chunks of chocolate fudge brownie, toffee sauce with chunks of fudge or toffee… there's endless potential.
Apple Pie
Apple pie, rhubarb pie, cherry pie – whatever type of pie you choose, this is a nice, warming and filling dessert to serve on a colder day. Making a good pie can take a bit of practice, so it's generally recommended that you try out creating this dish a few times before actually serving it to guests. The pastry tends to be the most tricky part. If you can't master it, don't worry. There are plenty of pre-made pastries that you can use too! Serve with custard or ice cream for the perfect pudding.
Sticky Toffee Pudding
Another popular, traditional, winter warmer of a dessert is sticky toffee pudding. This combination of flour, eggs, butter and sugar is similar to many desserts, but a combination of chopped dates mixed through and a delicious, sticky, toffee flavoured sauce is what sets it apart from the crowd.
Of course, before choosing any dessert in particular, you should check all of your guests' dietary requirements and preferences. You might find that you need to put a little more thought or effort into your recipes to ensure they're gluten-free, vegan or something else. But hopefully, the ideas highlighted above should serve as a springboard, inspiring you and getting the ball rolling!
GET INSPIRED