Pineapple Jam and Oatmeal Waffles
We may earn money or products from the companies mentioned in this post.
Pineapple Jam and
Oatmeal Waffles
Pineapple Jam is delicious on bagels, muffins, pancakes, sandwiches, ham and of course, these wonderful oatmeal waffles. Pineapple jam is perfect on Oatmeal Waffles. This jam is perfect on a toasted bagel too. Spread toasted bagel with a thin layer of cream cheese and top with some pineapple jam. Simply Delicious! If you have never made pineapple jam before you are in for a real treat.
Made with Oatmeal
These delicious waffles are made with oatmeal. Old-fashioned oatmeal is ground in a blender. Then an egg, plain yogurt, baking powder, honey, salt and water is combined until mixture is smooth. Pour the batter onto a hot lightly oiled waffle iron and within minutes you'll be enjoying delicious hot waffles topped with pineapple jam and/or maple syrup.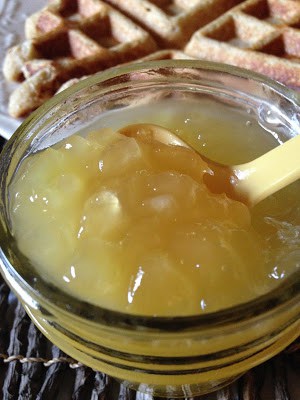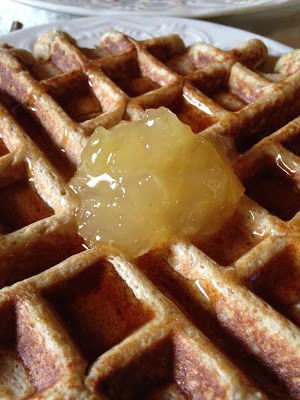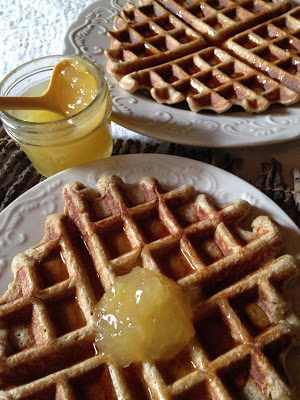 Ingredients
1 (20 oz) can




crushed pineapple

unsweetened




pineapple juice

3 cups




sugar

1 (1.75 oz) box




sure jell pectin powder
Cooking Directions
Wash your jam jars and rinse well, keep jars hot (dishwasher works great).
Place jar bands and lids in boiling water, turn heat to low. Let then sit in the hot water until needed. Measure 3 cups sugar and set aside.
Add enough pineapple juice to the crushed pineapple to equal 3 1/4 cups.
Place fruit, juice and pectin in a 6 quart, heavy bottomed saucepan and bring mixture to a rolling boil over high heat. Add the sugar all at once, bring back to a rolling boil, stirring constantly. Boil for one minute. Remove from heat, skim off and discard any foam that is on the surface of the hot jam. Ladle hot jam into hot jars, filling to within 1/4 inch of the top. Process the jars in a hot water bath for 10 minutes. Remove and cool on the counter for 24 hours.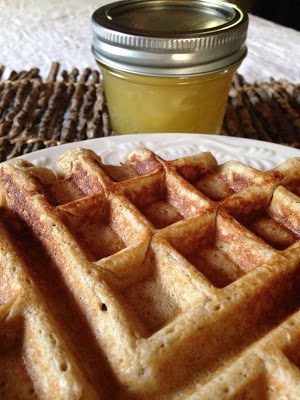 Oatmeal Waffles